Paris is one of the world most well-known travel destinations, offering a plethora of options when it comes to things to see. From world-famous museums, monuments, cathedrals, and more it can get confusing trying to figure out the best places to visit. Our list of the top ten attractions to visit in Paris will help you decide what to see and do while there. These unique Paris experiences will create a once in a lifetime getaway with memories to cherish forevermore.
The Eiffel Tower
No trip to the City of Lights is complete without a visit to the Eiffel Tower. The tower has long been the most distinctive symbol of Paris. The Eiffel Tower is best seen at night when it is illuminated. At the top of every hour for five minutes the tower displays a dazzling light show.
The Louvre Museum
The Louvre Museum is home to many of the world most famous pieces of art. Da Vinci's Mona Lisa painting, Venus de Milo statue, and well over a million other pieces of art are on display at the museum. Make sure to snap some great pictures by the iconic glass pyramid museum entrance.
Notre-Dame Cathedral
The Notre-Dame Cathedral is a true symbol of the French Gothic style of architecture. The cathedral boasts two twin towers 226 feet high and inside holds beautiful stained glass windows.
Sign Up For The Free GOD Foundation Travel Portal for 60% Off Travel Deals Today & A Portion Goes To Charity!!!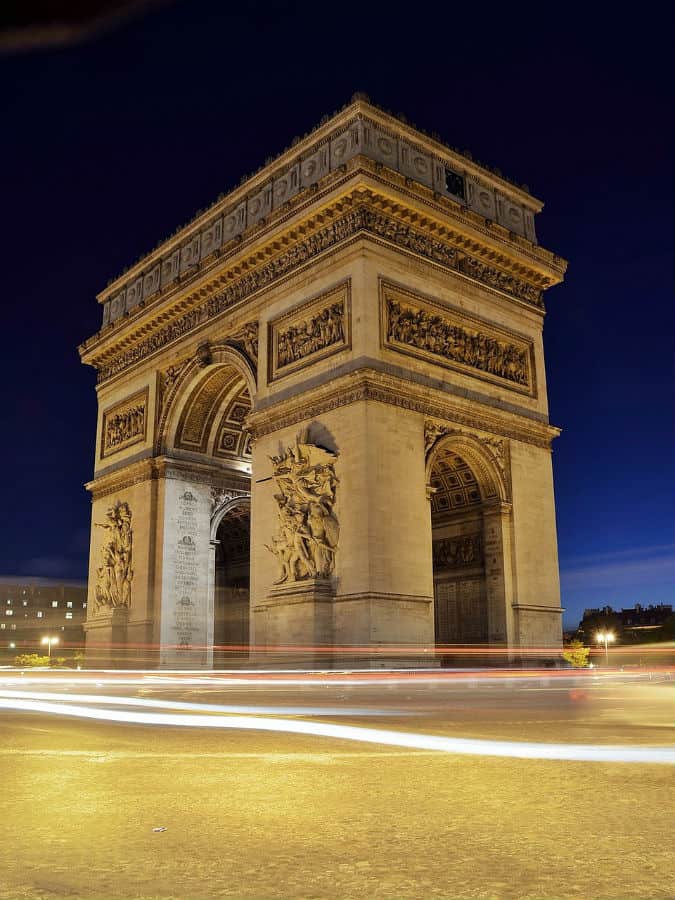 Latin Quarter
Enjoy the parisian social scene with a light lunch and cappuccino while people watching. The Latin Quarter is a famous neighborhood in Paris best known for its universities, unique bistros, and shopping.
Palace of Versailles
You will absolutely adore this stunning sight. The Palace of Versailles was once the residence of King Louis XIV. It is a great place to be surrounded by history, art and opulence.
Musee d'Orsay
The museum is located in a former train station and houses some of the most well-known impressionist art from the likes of Van Gogh and Monet.

Luxembourg Gardens
If you want to add a bit of nature to your stay, take a visit to the Luxembourg Gardens. The garden is filled with a variety of flowers and lush gardens.
The Foundation Louis Vuitton
The Foundation Louis Vuitton is a museum with one of a kind abstract architectural design. You can always visit this unique destination after a lovely Siene River lunch or dinner cruise. TripIndicator.com has all the details to plan your experience accordingly.
Marché d'Aligre
Marché d'Aligre is a great place to visit if you want to feel like a local and love food. Marché d'Aligre is a lively outdoor market where you can find some of the best French wines and cheeses.
Moulin Rouge
Moulin Rouge offers another excellent photo opportunity and an entertaining Parisian cabaret show.