Summer is the perfect time to make use of your garden and host relaxing events with your friends and family around you. If you are planning to host an event at your home this summer, you do need to plan ahead to ensure you get everything you need. You also need time to get invitations out if this is something that you plan to do.
From delicious finer food to refreshing vodka drinks, you can serve up whatever you want in terms of food and drink. However, you should try and avoid making food that will keep you away from your guests for long periods, which is why a buffet is the perfect answer. With buffet food, you can make it in advance because you can opt for a cold buffet. This means that you can spend more time chatting with your guests and enjoying a drink or two outside in the garden rather than cooking.
Adding elegance to your event
 When you host a summer party, you can add elegance to the proceedings by hiring a small marquee for your garden. This is a great way to create a focal point in your garden and it provides your guests with a shaded area in the event that it gets too hot or there is a summer shower. In addition to this, you can place your tables with the buffet food on inside the marquee so that it is protected from weather, insects, and other problems.
Another thing you can do to add elegance to your garden party is invest in some water features. You can get solar powered water features that are eco-friendly and extremely attractive and these don't cost a huge amount. So, you can make your guests feel like they have stepped into a beautiful outdoor haven as they hear the trickle water and find themselves surrounded by water fountains and features.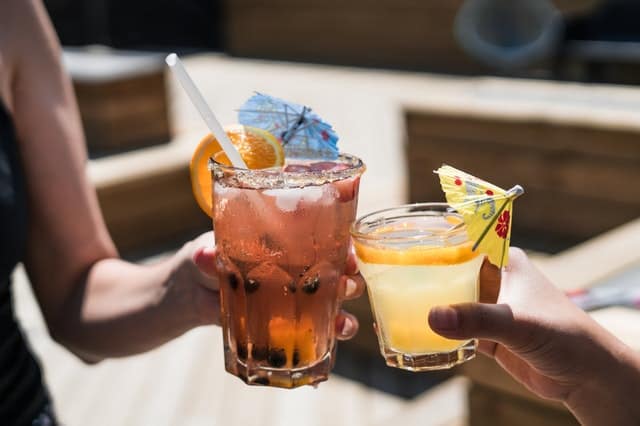 Your seating requirements will depend on the number of guests that you are inviting to the event. If you are inviting a large number of people, you may not be able to viably get enough seating in the garden for everyone. However, you can compromise by adding some benches and even some outdoor cushions and blankets on the floor so that the younger guests can simply relax on the lawn as they enjoy their food and cocktails. This enables you to give your garden that chill-out zone effect.
The type of entertainment you choose will depend on your personal tastes and the ages of the guests you are inviting. Having some summer tunes on is a great way for people to really get into the mood and relax. However, some people like to have certain genres such as jazz or classical music, which is particularly fitting if you want to host an event that is truly elegant.
With these simple tips, you can host the perfect garden party this summer, and you will also benefit from minimal stress and hassle.