When you have a close friend or guests over to your home you want them to feel comfortable and welcome. You want to your home to be inclusive and warm as people enter your home who are in an unfamiliar surrounding. Those who don't act like their usual self and are uncomfortable because, for a particular reason, they feel they need to be guarded and protect themselves. You have the power to change how people feel as a guest in your home. 
The overlooked premise
When you have a guest over to stay the night of perhaps for the weekend, you should take pride in caring for their needs and making them feel as they're able to loosen up and stop being so jittery. Many people do this because, when you're in someone's home, you want to make sure you're respectful and humble. Acting as if it's your home and being oblivious to the fact that this is another human being's hard earned little corner of the world, is beyond rude. The guest room should be warm, open and welcoming and yet fighting off the urge to be dull and neutral.
The ambiance
Technology can save your guest the task of physically doing something in order to get a result that would make their stay more comfortable. Technology for the home should be there to make life easier and more accessible; this gets done in modern home, via connectivity. Gadgets like the Prizm in your guest bedroom, allows the occupier to select their favorite tunes at any time and have them played through the speakers of the device.
Contact Maddison Estates To Buy, Sell, Or Build Your Dream Home!
Simply connect up a smartphone to through WiFi, and the guest can access their Spotify or iTunes account and then calibrate the gadget with a hit of the heart button to tell it that a particular song is your favorite. Prizm learns your taste in genre, artists and will recommend similar music to expand your repertoire. Perhaps your guest has had a long trip, and they're feeling a bit dazed and confused. You can open up their lungs and help them to breathe easy with commercial scent diffusers. They fill the bedroom with pleasant smells captured in unique oils with many different scents for different moods. To fill the room with springtime bliss would calm the nerves of your guest while you both sit down to reminisce while drinking fine wine.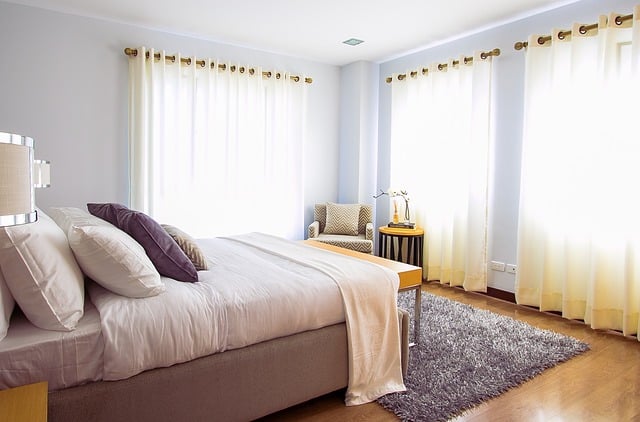 The importance of welcome
When your guest walks into the bedroom, the first thing that should hit them is a softer color, such as a baby blue, plant-like green or if you're confident in your furniture color scheme, even a light purple. They might not be used to such vivid colors like a yellow or red, so although you're avoiding a neutral color, you should stay on one side of the mood spectrum. The guest bedroom shouldn't harbor just a bed; it should have a little safe place for them to relax such as a sofa. A cream or beige sofa is a warm alternative to a sharp gray or navy color because dark shades trim the room making the usable space look smaller.