Celebrities gathered to support the The Eva Longoria Foundation's (ELF) work to empower Latinas through education and entrepreneurship. Attendees at the October 12th dinner at the Four Seasons Hotel in Beverly Hills included: Eva Longoria, Terry Crews ("BROOKLYN NINE NINE"), Felicity Huffman ("AMERICAN CRIME"), Melanie Griffith,  Mario Lopez, Jaime Camil ("JANE THE VIRGIN"), Angelique Cabral ("LIFE IN PIECES"), Edward James Olmos (BLADE RUNNER), Bernard David Jones ("THE MAYOR"), Chandler Kinney ("LETHAL WEAPON"), Eva Gutowski (Influencer/YouTuber), Ana Brenda Contreras ("BLUE DEMON"), Eva LaRue ("CSI: MIAMI"), Robin Antin ("The Pussycat Dolls"), Kendall Schmidt ("BIG TIME RUSH"), Diana Maria Riva ("MAN WITH A PLAN"), and Alex Meneses ("TELENOVELA").
Guests arrived at The Four Seasons Beverly Hills for cocktails and h'ors d'oeuvures followed by a sit-down dinner and program. MARIO LOPEZ introduced Eva Longoria, who spoke about the foundation's work to reach girls facing education inequality, and language, immigration and economic barriers. Bernard Boudreaux, Director of Corporate Responsibility for the Target Corporation, and the event's premiere sponsor, spoke about Target's continued support for the foundation's programmatic work reaching low-income Latina girls in south Texas.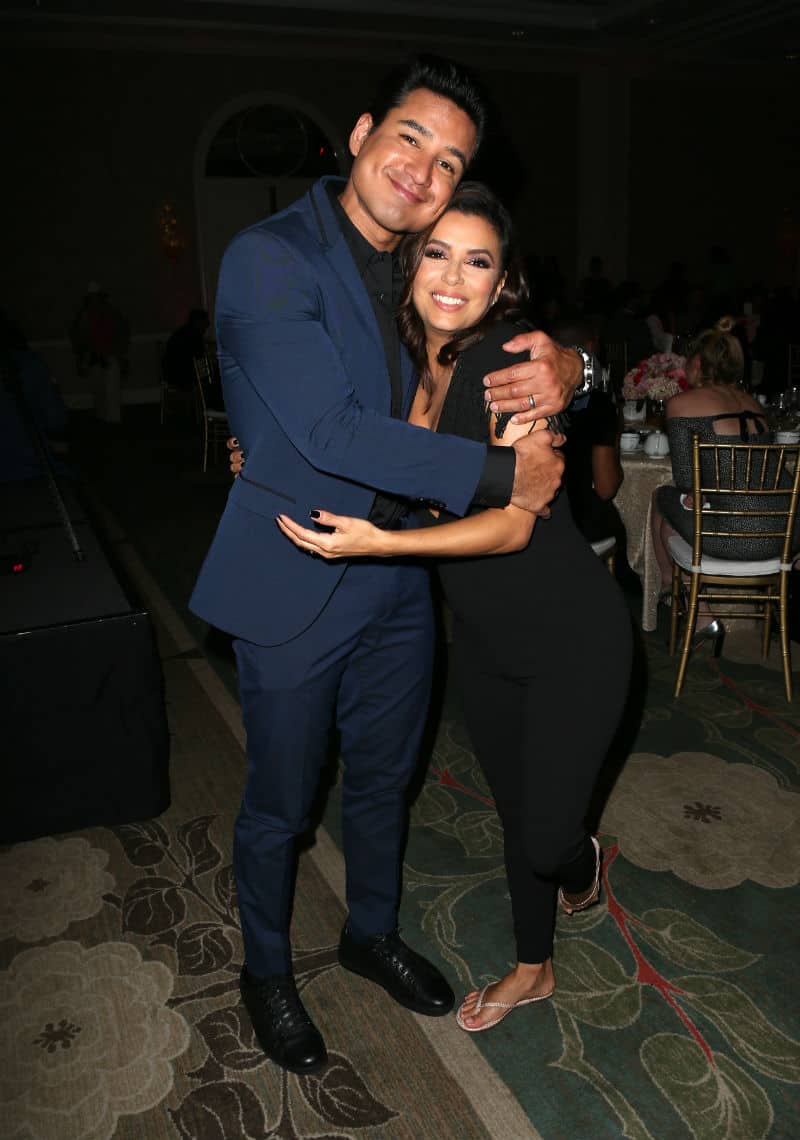 Actress ALEX MENESES introduced participants in ELF's Latina mentorship program at Gertz-Ressler High School in Los Angeles. "Jane the Virgin's" JAIME CAMIL spoke about the importance of supporting minority women business owners, and a local Latina entrepreneur spoke about receiving capital from the foundation's microloan fund.  Together Longoria and MARIO LOPEZ orchestrated a Call-to-Donate and gave closing remarks. Other event sponsors included College Track, The Gilbert and Jacki Cisneros Foundation and Somos Healthcare.
The Eva Longoria Foundation was established in 2012 by actress, activist and philanthropist Eva Longoria. Latinas are a rapidly growing group with extraordinary potential, yet they disproportionately lack educational opportunities and face economic challenges. Latinas will make up nearly 15% of the United States population by 2060, and their success is critical to the future of the country. However, nearly one-third of Latinas live below the poverty line. By providing Latinas with the resources to succeed in school and business, the foundation works to improve their lives, empower their communities and shape the national conversation about leveling the playing field for minority girls and women.

If you would like to donate to the Eva Longoria Foundation, please visit: http://www.evalongoriafoundation.org/donate
ABOUT THE EVA LONGORIA FOUNDATION:
Recognizing that Latinas are a rapidly growing group that lives disproportionately in poverty, the Eva Longoria Foundation's mission is to help Latinas build better futures for themselves and their families through education and entrepreneurship.  Areas of programmatic focus currently include parent engagement, mentorship, STEM education, microloans and business training for Latinas.  (@EvaLongoriaFoundation)
(PhotoCredit: Fae Sadou)