Hit the beach, pool, party or just shopping this summer with an understated, sultry makeup look. You'll find it easy to put together with these must have cosmetics. This set provides you the guidance for summer beauty befitting any skin tone and color. Look beautiful all day with light or dark looks that let your natural beauty shine through.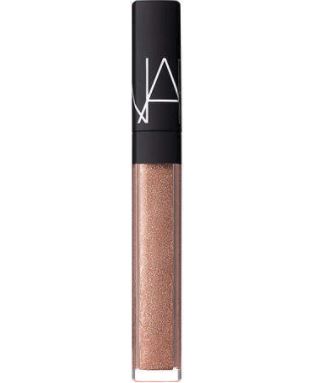 NARS Lip Gloss
NARS offers nearly 70 shades of lip color, but our summer favorite, NARS Lip Gloss complements everyone. This peachy earth-tone lip-gloss nourishes your sun parched lips to keep them luscious. It provides hours of wear and makes touch ups on the go easy with its doe-foot applicator. The applicator provides precise placement and NARS' formula lasts for hours.
Chanel Eye Shadow Palette
This luxurious palette of nine eye shadows – Chanel's Les 9 Ombres edition – plays with texture and color to create long-wearing pigments for a range of effects and intensities. With soft and lively shades that blend seamlessly, apply as a block color on the eyelid or as eyeliner along the base of the lashes, mixing dark and light tones for a more intense and mysterious eye make-up look.
Summer's ideal colors bring out the glow in every skin shade, including pale, fair skinned blonds. Eye shadows of peachy copper and nudes help avoid the washed out look and play well at the pool or beach. Use the bolder eye shadows for night time looks to add a little edginess to your beauty look.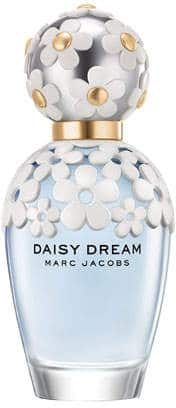 Finally, add a sprits of this sweet "Daisy Dream" fragrance by Marc Jacobs.  Daisy Dream is a fruity floral fragrance with a light and airy touch. Inspired by the boundless spirit of daisies and blue skies, this is an irresistible mix of intricate details, elegance and femininity for a fresh interpretation of the iconic Daisy motif. This 'Daisy" Scent is a mix of blackberry, grapefruit, pear, musks, coconut water, jasmine, lychee, blue wisteria, and white woods.
Use these products and style inspiration to craft a summer look that beats the California heat. The Summer Beauty Collection gives you all you need to create simple makeup looks that will turn heads. Toss a bit of Chanel color and the NARS gloss in a makeup bag and you're ready to go on an adventure.
Written by Carlie Lawson
SHOP MORE BEAUTY PRODUCTS NOW!!!