For men, when it comes to fashion, it's all about looking trendy and elegant while still maintaining the masculine appearance. Men's style has evolved from oversized jeans with boring T-shirts to skinny fitting black jeans with stylish graphic T-shirts complemented by timeless modish leather boots. If you are a man of class and you want to look stylish, take a look at this street style that you can wear to any casual social event or just to hang out with friends.
Thunder Off World T-Shirt
First, you'll want to start off with the graphically designed Thunder Off World T-shirt from KTZ. This cotton T-shirt is designed to fit with the black background color clashing perfectly with white strips and will indeed draw attention from the crowd.
Amiri Skinny Black Jeans
Next, the latest trend in men's fashion is straight fit jeans to give a cool yet masculine style. Match the black T-shirt with these hand-sewn Amiri black denim jeans. These jeans are slightly tapered to fit true to your natural size. They're both comfortable and fashionable.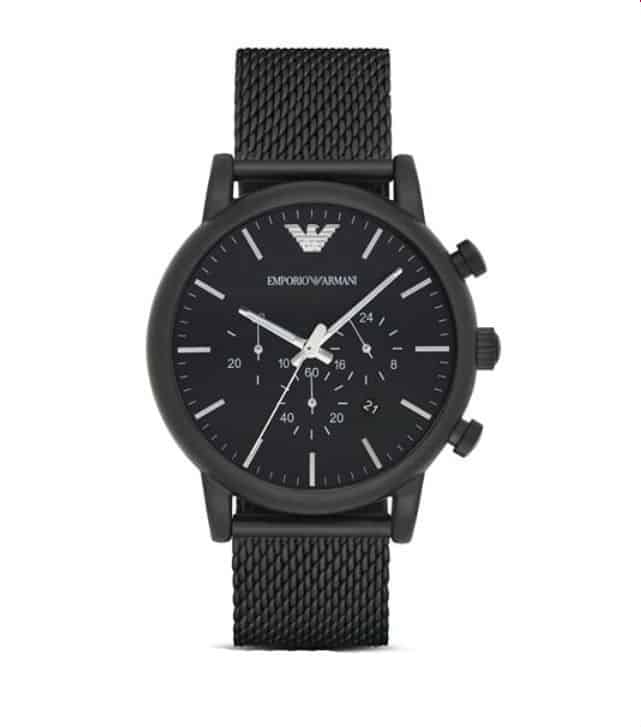 Emporio Armani Stainless Steel Nylon-Strap Watch
Additionally, add a taste of class and elegance to this look by wearing timeless analog Emporio Armani stainless watch. This steel nylon-strap watch features Roman numeral indices at three, six, and nine 0'clock on a black dial making them blend perfectly with the black T-shirt and black jeans. The nylon strap with buckle closure gives the perfect fit for any wrist size.
Alexander McQueen Classic Derby Boot Black
Finally, another perfect way to complement the slim fitting denim jeans is through these stylish classic Derby black boots from Alexander McQueen. The design of these classic black boots has full leather construction, with a heavyweight commando sole unit offering a robust aesthetic as well as excellent traction underfoot making them ideal for winter conditions. No matter the occasion, these black boots make a bold fashion statement in the world of style for men.
SHOP MORE FASHION AND STYLE NOW!!!