Hello ladies! This tri-tone style is for all women out there who know what true style is. In the fashion world, there are no rules. We combined black, pink, and gold to bring you a bold fashion collection to add to your closet today. From head to toe, in this one of a kind ensemble you will certainly turn heads. No matter your shape or size, you were born to be beautiful. Shop the look now!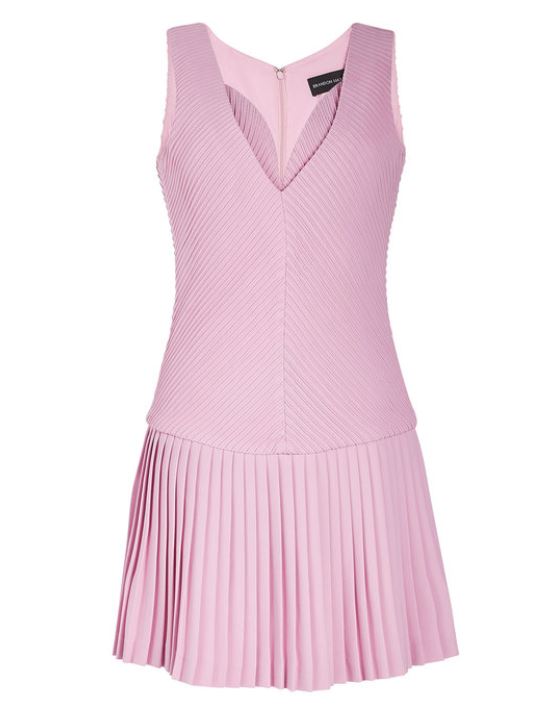 Brandon Maxwell Dress
The Brandon Maxwell pleated dress in soft pink is a prerequisite for this collection. This darling dress accentuates your waistline beautifully flattering your curvy figure. The pleated design gives this ensemble added dimension while maintaining the perfect feminine flair. This dress style is both comfy and fashionable contributing to your overall fashion statement.
Valentino Coat
Next, complement your outfit with the iconic "Valentino Waves" motif from the '70s, this stylish coat effortlessly marries function with fantasy. Equipped with multiple pockets, a spacious hood and drawstrings at the waist, its sport-inspired styling is carefully contrasted by its dazzling embellishment. This Valentino coat will soon become your new favorite fashion statement piece.
Supreme GUCCI Handbag
You will love this simply stunning GUCCI handbag that adds just the right touch of class.  This crisp and chic purse is convenient to carry to any event thanks to its petite design. Complete with a medium top handle and an archival inspired metal lock closure with an enameled feline head with red Swarovski eyes. The feline head has become a recognizable Gucci code seen throughout every category. This is a must-have handbag!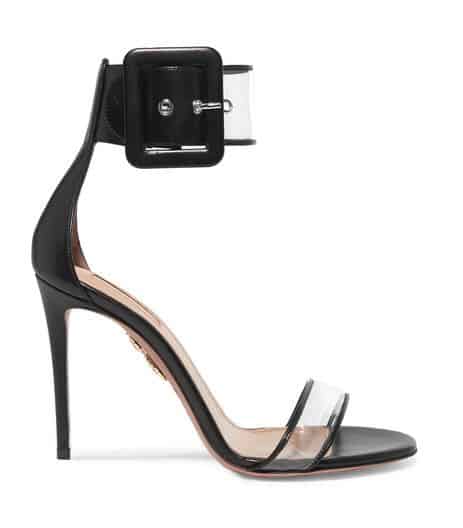 Aquazzura Sandals
A pair of Aquazzura heels will not only lift your mood but your confidence, too. These Italian-made sandals are crafted from smooth black leather with two leg-lengthening PVC straps. Adjust the oversized buckles to find your ideal fit. These are perfect for long or short dresses, and look great with Capri pants too.
Noor Fares 18kt Gold Cube Cage Earrings with Diamonds
Finally, add flair to this look by wearing these 18kt gold cube cage diamond earrings by Noor Fares. These earrings are small yet easily noticeable, and feature pave set white diamonds and a butterfly fastening making them easy-to-wear, comfortable, attractive and looks good on any outfit. In fact, they add a simple yet sure touch of glamour to this already elegant tri-tone style.
SHOP MORE FASHION AND STYLE NOW!!!