Stephen Silver Fine Jewelry sells handcrafted jewelry pieces and timeless timepieces, founded by Stephen Silver, a world-class gemologist, geologist, and philanthropist. Notably, he has over 40 years of experience in the jewelry industry; therefore, make him a prominent jeweler in silicon valley.
The Stephen Silver Fine Jewelry has different sets of collections ranging from fine jewelry, high jewelry, and the exotic specially curated collection of Swiss timepieces.
The high jewelry collection features a wide range of handcrafted rare gemstones and antiques; the rare masterpieces, denoted by a remarkable lifelong journey of experience, are the most exotic gems on earth.
Exquisitely handcrafted, these high pieces of jewelry are exotic gemstones waiting to be collected and a gorgeous sight to behold. In appreciation of artistic excellence, read the list below:
The Master Ruby Ring
Stephen Silver has owned this 6.56 carat Burma ruby ring for the last 30 years. He grew so attached to the gemstone that he was reluctant to sell it. Moreover, he regards the master ruby ring as the "master stone" as he uses it as a benchmark for other ruby stones due to its distinct, perfectly hued pigeon's blood color.
The rare gemstone had been into a perfectly symmetrical emerald-cut, which is a rare ruby form.
Georgian Kashmir Sapphire Earrings
The Kashmir Sapphire Earrings, fashioned in a unique style, features a set of 3 suspended gemstones: the first being a pair of pear-shaped Fancy Intense Purple-Pink diamonds; next a pair of high-quality oval white diamonds; and the centerpiece being the magnificent Kashmir Sapphires.
The 33-carat earrings, dated back to the Georgian era, are the perfect antique collectibles.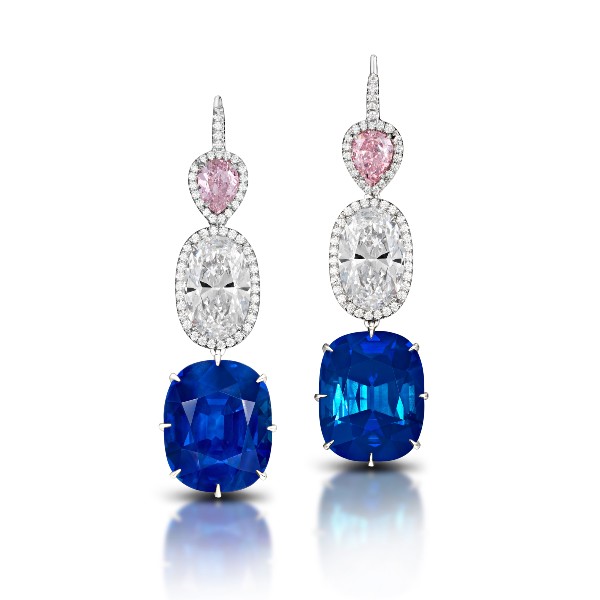 Stephen Silver Ceylon Sapphire Bracelet
Gotten from Sri Lanka(Ceylon) mines, the sapphires are among the best the mine has ever produced.  The stunning bracelet, set with 13 sapphires, all totaling 97 carats, is a beautiful sight to behold. Although discovered in the modern era, its high quality sets it apart and gives it more value than a comparable bracelet made with Kashmir Sapphires.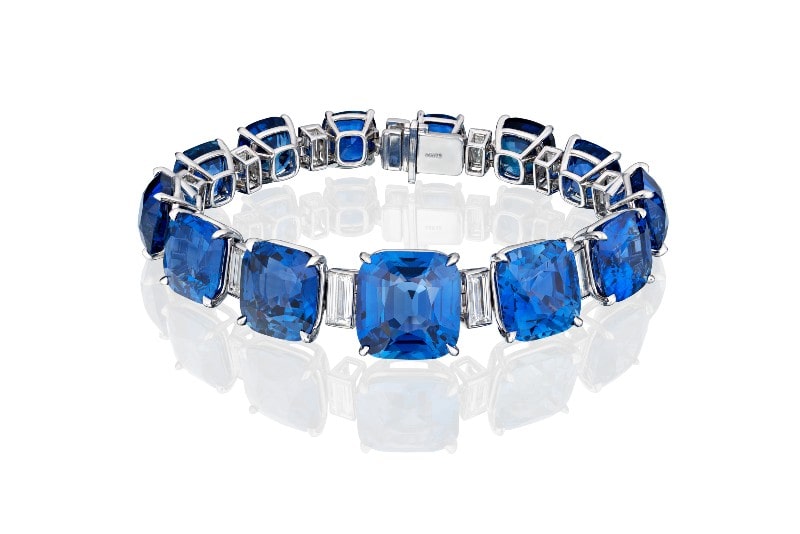 The Columbian Cabochon Emerald Drops
The 51.7-carat beauties(in total) were handcrafted from a 62-carat Columbian emerald rough and set off by diamonds.
Besides, these cabochons reflect the unique creativity of Stephen Silver—Stephen Silver Fine Jewelry founder.
Finally, Stephen Silver Jewelry not only deals with the making of jewelry but also; repair and restoration, custom designs and redesigns; and you can sell, consign, and trade your jewelry. You can find them at shsilver.com.