Some men's fashion looks are just too clean cut and fashionable to pass up. This next style from the fashion world looks like a page out of a celebrity style playbook. You can look in fashion and be perfectly comfortable too. That's why simple fashion for men is key to a relaxing day off or going out for dinner at night.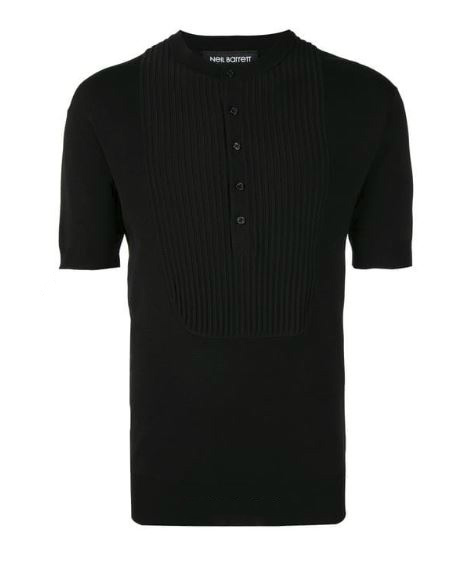 First, you will need the Neil Barrett Classic Plain Polo Shirt. The vertical ribbing and classic black are both very slimming features. It is made from 75% viscose and the rest nylon for a quality fashion find. Barrett studied under Miuccia Prada in Italy, and he brings a fine eye for quality to the table. This short sleeve button down shirt is a testament to this.
Then, when you are chilly, you will need the Philipp Plein Logo Trim Bomber Jacket. The outer layer is made from 100% python skin. When you want a trade off from a typical leather jacket, this is the route to go. The patterning is really something that is only found in nature. When it comes to fashion for men, originality is key.
Additionally, add the Versace Medusa Embroidered Slim Jeans. Donatella put out this made in Italy pant. It's cotton for comfort and you can even machine wash it at the end of the day. The slim fit style goes with the overall aesthetic of the outfit. You will need a pair of classic cotton pants, so why not go with one of the best designers out there?
Then, put on the Philipp Plein Luxury Man Loafers. The outer coat features goat skin that is completely encrusted in Swarovski crystal. You can have slip on shoes that are luxurious and feel like slippers. You will want to show these off to anyone that sees you around town.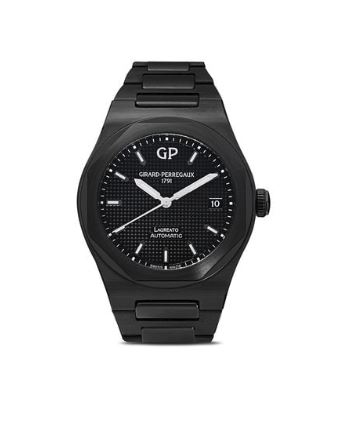 Finally, the Girard-Perregaux Laureato 38mm Ceramic Watch was made for someone just like you. If you like everything ceramic, then you will love this watch. It makes a statement that you wear celebrity style worthy wear.
SHOP MORE FASHION FOR MEN NOW!!!