Every travel experience is an opportunity to have a totally unique adventure, so why shouldn't your luggage be unique too? That's what the designers at ROAM Luggage thought when they first crafted their brand. The designers noticed that most luggage sets, even name-brand ones, were plain black with very little personalization to them. This inspired their vision to make luggage that fit every person's style, and what better way to do that than to have customers personalize their luggage online?
By designing luggage online, a customer can pick from literally over a million color combinations to make the luggage set truly their own. Not only is this simply fun, but it can also make identifying your luggage at the airport much easier than if you were to have an un-customized luggage set. With ROAM being a high-quality brand, customers can also be sure that their luggage sets will be built with both fashion and durability in mind.
Now, let's look at ROAM's products, all of which are made in the United States, are fully customizable, and have a free three-letter monogram option! All the suitcases also come with free shipping, a risk-free 100-day trial, and a lifetime warranty.
The Jaunt
The Jaunt is ROAM's carry-on option. This is a fairly lightweight suitcase, only weighing in at 6.6 lbs. Some of the most impressive features of this suitcase include the ball bearing wheels, ergonomic handle grip, water-repellent zipper, combination lock, and water-resistant fabric (both on the inside and outside). Even though this bag is a carry-on, it still has an amazing carrying capacity of 40 liters!
When you click on the item to add to your bag, you'll be prompted with an optional monogram option, in which you can pick up to three letters. From there, you can enter an "edit" section, where you can edit the colors for every part of the bag—from the main outside case to the zippers. If you choose not to edit the bag, you will simply get the bag in jet black, which is a pretty great look too.

The Jaunt XL
The Jaunt XL is a wider carry-on option that is just slightly heavier than The Jaunt, weighing in at 7.1 lbs. Of course, this added weight and size also comes with a larger carrying capacity—46.5 liters. This carry-on is perfect for people who want to fit as much in a bag as possible. This suitcase also has all the same features and customization options as The Jaunt.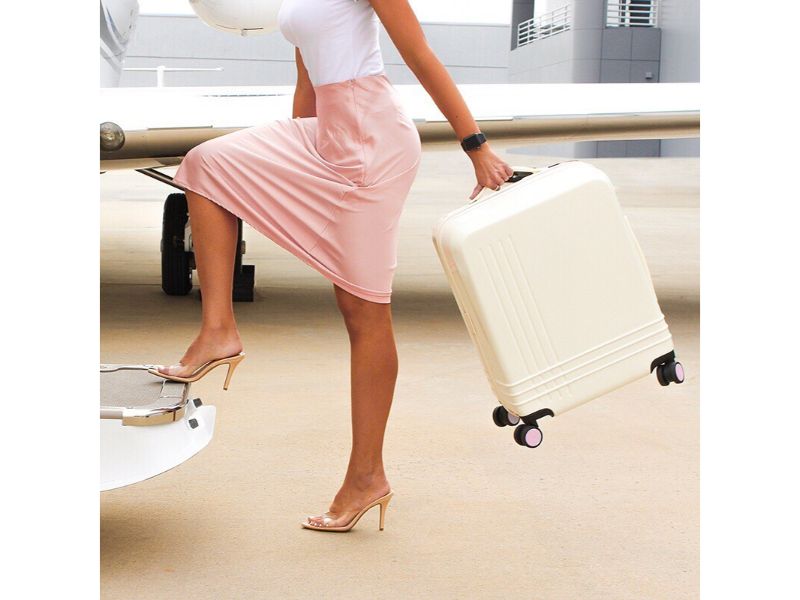 The Journey
The Journey is ROAM's medium check-in option. This luggage piece is much larger than The Jaunt XL but not much heavier. It only weighs 9.2 lbs but can carry an impressive 68.8 liters of items! Just like the rest of the suitcases in ROAM's line, The Journey has all of the same features and customization options as both Jaunt styles.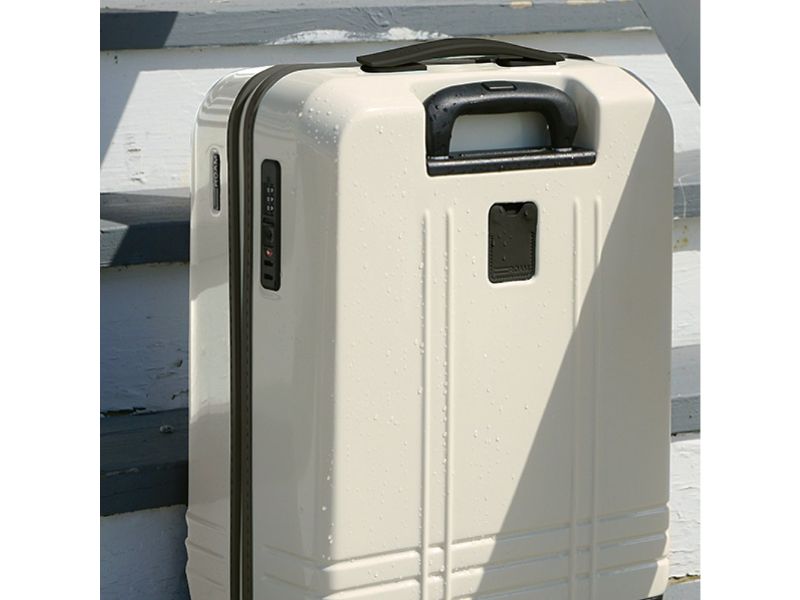 The Globetrotter
The Globetrotter is ROAM's largest suitcase option, racking in at 10.3 pounds and with a carrying capacity of 98.5 liters! Even with this large size, the luggage is still easy to maneuver around a busy airport. Once again, The Globetrotter has all of the customization options and features as the rest of ROAM's designs.

Final Thoughts
If you are looking for luggage that matches your style, is durable, and is easy to pick out of a luggage carousel, then the ROAM brand might just be perfect for you! If you want to learn more about the brand, check out their website at roamluggage.com, email them at bellhop@romanluggage.com, or call during business hours at (866) 370-1436.