Tatiana Ivanova is a talented photographer who through the power of the lens is able to capture the beauty and essence of a woman and her most scared gift, her femininity. She even works with me to extract the same powerful energy from masculine portraits. Drawing the deepest emotions from the subject, Tatiana's work embodies raw passion and beauty unlike any other.
Beverly Hills Magazine: Tell us a little about yourself, how did you get into photography?
Tatiana Ivanova: Ever since I was a kid, I've been running around shooting everything on my parents' film camera. And as I joke, nothing has changed so far. I still run and shoot, but with a professional camera. When I was a first-year student, I saved up and bought my first SLR camera and started taking orders for commercial shoots. That's how I've been a professional photographer for 15 years now.
Beverly Hills Magazine: How did you learn photography? Are there any books or websites you could recommend?
Tatiana Ivanova: How did I learn about photography? Actually, at first I didn't, I just learned the camera settings, and I just shot and shot people. I was getting personal experience on my own skin, so to speak. I think I had some kind of intuitive sense, the ability to see the right shot. Then I started getting to know photographers and learning new things for myself. Sometimes I even did assignments with photographers I liked, so I adopted their experience.
Beverly Hills Magazine: What are the books and sites you would recommend?
Tatiana Ivanova: I love reading and watching documentaries. There's a very good book about Helmut Newton – he's a world famous photographer. I've been to Berlin probably about 7 times and there's a museum dedicated to him.
 Every trip to Berlin I visited this museum. It's an endless inspiration. My books are mostly picture books, because photography is a visual art.There are also a lot of films about how Peter Lindbergh is filmed. Very interesting how Peter Lindbergh shot Naomi Campbell, for example. Also Ellen von Unwerth a very famous Photographer is a woman. I have a lot of books by all these photographers. I also love photographers like I love Anton Carbolein, Richard Avedon, Terry Richardson. And that's why.
Beverly Hills Magazine:  It's no secret that in order to get a good picture, you need to find a rapport with a person so that he or she feels relaxed in front of the camera. How do you do that?
Tatiana Ivanova: You are absolutely right about understanding with the man. This is what makes me different from other photographers who take beautiful pictures. They come to me because I know how to unleash and liberate women, who often come insecure and with a lot of complexes. Girls are often unhappy with themselves because they compare themselves to models. But they see what kind of women come to me, what kind of feedback they leave about me and they come to me.
I have this ability … I know how to open up a woman's sexual energy. They come to me so shy, and then they look at the pictures and wonder, "Is that really me? Is that really beautiful? I mean, I can, by painting with light, show women from the right angle. Do you know how a man in love looks at a man? When a man is in love, he looks through rose-colored glasses, he sees only the most beautiful things. And so with the help of light, with the help of photography (photography is translated as light painting), you can bring this, to show their 100% beauty.  To show them as they did not even see themselves and how beautiful they are.
Women after me start to feel different, their inner feminine energy is "awakened". They begin to feel beautiful, desirable, sexy, that is, they open up this clot of their energy that they need. Women need this energy to inspire a man, to create something in life. And I help them open up that inner potential.
And on the subject of how I find this contact … there is this notion that magic is born through love. Like I said, I look at all my girls with loving eyes. I mean I love them all in the moment, whatever they are. When you look with eyes in love, you see only the most beautiful things in them, and that's why you show them that way.
And for me, it's endless happiness to see the joy in their eyes and to hear about how I inspire them.
That's the way it is.
Beverly Hills Magazine:  Have you worked or studied with any famous people in your life?
Tatiana Ivanova: I worked with the famous Russian band B2 for 5 years, for them I first made a book from their tour with a horizon of events from several cities. Before that they had hundreds of photographers, but it was with me that they decided to make such a book, the first time in thirty years. The frontman of the band B2 said that no one sees them like I do. Later on they also began to trust me to shoot music videos as a director. And in five years I've already shot four music videos. On the song of Bi2 "There were always two of us". It's not just a music video, it's a music video about their thirty years of friendship. It's a special kind of music video and a special song for them, which is also a lot. I filmed Diana Argentina at Shura's concerts, I worked with Timur Batrutdinov and Timur Rodriguez (both from Camedy club), Vika Lopyreva (a famous model), and Alexei Chadov (an actor).
Beverly Hills Magazine: How do you know that this is the right moment to take the shot?
Tatiana Ivanova: I, for example, am a mathematician by training. And many people are surprised that on the one hand I studied the exact sciences, but on the other hand I am a creative person.
And I always say that even a creative person always needs a brain. Because in one unit of time during a shoot you have to put together a puzzle of many elements. At the same time you have to understand what angle you want, what kind of light you have to put, what kind of pose for the model to choose, what kind of emotion she has to feel. There has to be a composition of the frame.
I love not just beautiful photos but it has to be like a still from a movie so that the picture was alive and you would like to believe in it. So all the elements in a second have to be assembled and the frame has to be constructed in such a way that I believe in it. As a matter of fact, for me the right moment is when I believe in the shot. It's perfect when the shot feels like it's accidentally spotted, like it happened in real life. Something real, not staged.
Beverly Hills Magazine: A lot of people don't know how to pose. How do you interact with them, do you frame a staged shot, or do you try to catch the most natural position?
Tatiana Ivanova: Yes,a lot of people don't know how to pose, of course if you're not a model but an ordinary person, and I shoot 80% of ordinary people there.
I have a lot of shooting experience in 15 years, I've shot 1,000 women. I have a lot of baggage of observation and experience. For me now it is not difficult to put a model in one frame and take a picture.
I have the ability to feel the frame, the ability to see the frame, the sense of taste and the ability to see the light (because light is very important). Certain poses work well with certain light.
Beverly Hills Magazine: Do you have a dream photo shoot that you would love to do?
I would like to do not just a shoot, but a project work. I really like the photographer Lesha Opel in this respect. I was at his exhibition in New York at the Museum of Photography and I was struck, of course, by his scope, his thoughts, his thinking, his ability not just to take pictures, but to compose whole structures, whole stories in the frame. There are so many thoughtful details, details of entourage.
I want to continue to create such large-scale, big creative projects, touching on poignant social themes. I love provocation in my photographs. That is, it's not just beautiful pictures, not just, as I do, the erotic and dramatic genre, but I like exactly the provocation. The thing where you walk on the edge of a blade.
As a creative person, I want to speak out. Filmmakers make films when they want to speak out, musicians write songs, artists paint pictures, and photographers take pictures at the exact moment when they have something to say. When I have urgent, burning questions, topics, thoughts and ideas that I want to share, I turn them into projects.
Beverly Hills Magazine: What are the most important facts that you want people to know about you? What are the most important facts?
Tatiana Ivanova:  I would like people to know about me, as I said above.
I work with people, I shoot erotica, dramatic photography, plus I am a concert photographer. I worked with the band B2 for 5 years and this is very important to me. I love black and white photography. It's as important to me as ever to be able to believe in photography. My photographs have an aftertaste. It's when you can hold your gaze on it and understand what was before, what is happening now and what will happen after, when you have a movie in your head when you look at the photo.
I have been teaching photography for over 7 years and I teach my students to think in terms of stories, not pictures. I had a client who came back after a year and said that her life had drastically changed. And it was all because I unleashed her inner potential in the shoot. Many of the girls say that my photography is better than a psychotherapy session.
Girls themselves said that they go to therapists for months, and I have one photo session to open up in the bottom what psychotherapy does not open up for several months. This, I think, is my main key role as a photographer.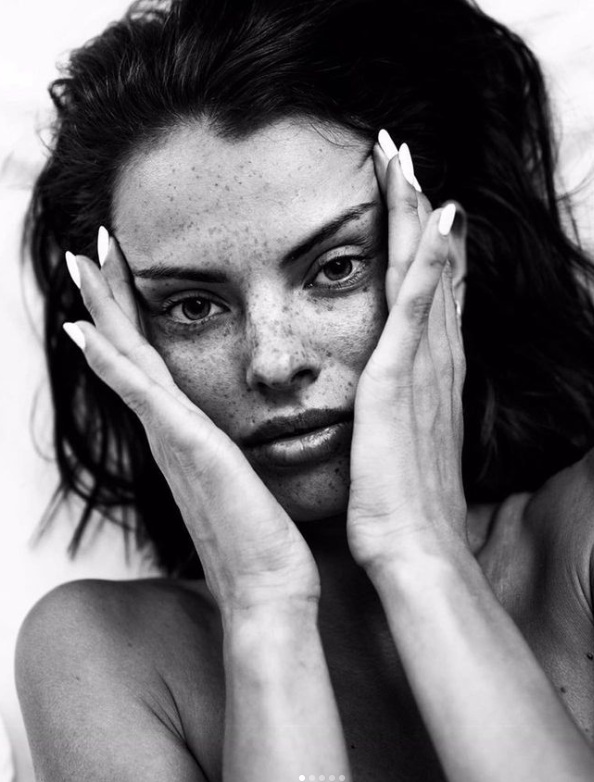 Beverly Hills Magazine: Reveal some personal photo secret.
Tatiana Ivanova: Since I teach a lot, I tell a lot of my life experiences. And I don't just tell the facts about how to take a picture, but I go very deep.
For example, when asked, "What inspires you?" the answers are obvious. Many people might say they are inspired by travel, movies, books and so on. But I answer this question in more depth. I give an understanding that first of all you have to resourcefully eat resources. There is that you have an inner desire, an inner want and it is able to see and spot from space what inspires.
Anyone can see a movie, but it may not hook them. And if you are open and sensitive inside, you can see exactly what ideas to take, get inspiration from the film. You have to be sensitive in principle to what you can take inspiration from.
Step 1 is we can shoot through the doorway, through the mirror (i.e. as far away as possible to make a person feel comfortable).
Step 2 – we start to work with a pose, with the body, but so far we don't work with a portrait. Sometimes a person is lying with his head down, he cannot see you at all, and this is his comfort zone. And already through the poses through the body we find contact with the person, that is. The blood already plays and the person feels more relaxed.
Step 3 is when a person is maximum in contact with himself and is already maximum relaxed. And then you can shoot very sensual portraits and so on.
Here's my personal "3 Steps to the Bedroom" technique that I talked about.
Beverly Hills Magazine: What are your current goals in life and where do you see yourself in 10 years?
Tatiana Ivanova: I would like to create something this big. And I would love to work with famous talented actors, Hollywood stars. Because it's one thing to photoshop models, but when you interact with another huge creative force, it's truly magical. It's inspiring.
From stunning single shots, or sensual sessions with couples, Tatiana has a unique ability to capture art and beauty with love and passion exuding through each of her photos. She is a one of a kind photographer, and we are anticipating what her camera will capture next.