Summer is just around the corner, and it's never too early to start planning all your fabulous fashion outfits. No matter your budget, you're bound to find something stylish to wear at the beach, poolside, or down the high street. Here are few must-have fashion items to add to your wardrobe this year.
Womenswear brand artTECA partners with contemporary artists from around the world to create limited-edition prints you cannot find anywhere else. artTECA's vision is for your wardrobe to look like a museum or gallery of pieces that inspire and personally resonate with you offering you a sense of confidence and empowerment for every season.

T-Shirts
Mama B. Designs is a boutique apparel line with an inspirational mission: to stylishly spread pre-maturity awareness. Created by a mom of a premature baby, this apparel is cool and chic fashion that gives back. The Mama B. Designs Miracle Line directly benefits March of Dimes; 50% of each purchase goes directly to the foundation. Tanks, tees, dolmans and long-sleeves available for women, in addition to options for men and youth. High-quality, movable material dressed with motivational messages such as: "Believe in Miracles" and "Miracles Happen." More designs for the modern mama also available.

Sunglasses
Sunglasses are both fashionable and protect your eyes from the damaging effects of UV rays; including blind spots, cataracts, or even complete loss of sight. Buying a stylish pair of sunglasses can be fun, but there is no need to blow your budget on designer sunglasses. There are many cheap, but stylish, options available if you look around. Be sure to check if they have adequate UV protection. Check for glasses online that are delivered fast on OvernightGlasses.
White skirts
A light fabric, white skirt is perfect for any occasion this summer. It will keep you cool in the hot weather and looks stylish enough to wear to a beach party or semi-formal evening. Match it with a bright tank top and a sunhat for an effortlessly chic look.

Light sweaters
The sun looks bright, but that's no guarantee of warm weather. A light sweater can shield you from the cold air inside a restaurant, or a strong summer breeze. Once the weather improves, it won't add too much weight to your summer handbag. Use an ann taylor coupon code to get amazing discounts on sweaters.
Black one-piece swimsuit
If there were a poolside equivalent of the Little Black Dress, it has to be a black one-piece swimsuit. Some trends come and go, but a black one-piece will never go out of fashion. Complete the look with a large sunhat, wedges, and sunglasses, and all eyes will be on you. You'll love this crisscrossed bust with a flattering sweetheart neckline sets off a slimming one-piece bandeau swimsuit styled with a figure-perfecting ruched midriff by La Blanca.

Sandals
Wedges and sandals are the most versatile footwear of the summer. They can go from poolside casual, match perfectly to a flirty sundress, and can carry you on a night on the town. This is why the are a must-have footwear accessory every year. However, you need to be 100 percent confident that they provide adequate arch support and heel cushioning before you consider spending money on them. A cute pair of natural wedges quickly loses their appeal if you find yourself hobbling in pain only a few hours into your outing.
Handbags
Though the fashion and style trends may vary each year, a handbag is always a useful thing to have in any season. Summer usually makes way for large tote bags, which are helpful for carrying towels, sunscreen, and other beach supplies. However, if you're just strolling in your summer dress, a small bag with a long chain and a lot of detail makes for a perfect match. Whatever the occasion, there are plenty of summer handbags to complement your summer dress. This Raspberry pink and multicolor python Michael Kors hobo with silver-tone hardware will become your new fashion favorite.

Pleated midi skirts
Nothing goes from business to party as effortlessly as a pleated midi skirt. The medium length screams "professional", but the bright colors and light fabric are perfect for any upcoming BBQs. Pair it with a black shirt to make the color stand out.
Stylish Headbands
The Violet Love everyday wear line is a playful, great for layering, and includes scarves, tees, unisex hoodies, baseball raglans, bandeaus and headbands. The fun prints and styles are made from soft, lightweight fabrics that are comfortable, cute, and functional.
Violet Love headbands are available for adults and children. The adult size measures 9" long and 2" in diameter. The child's version is 8" in length and 1 ½" in diameter. There is also a Winterwear line, which features a fleece lining.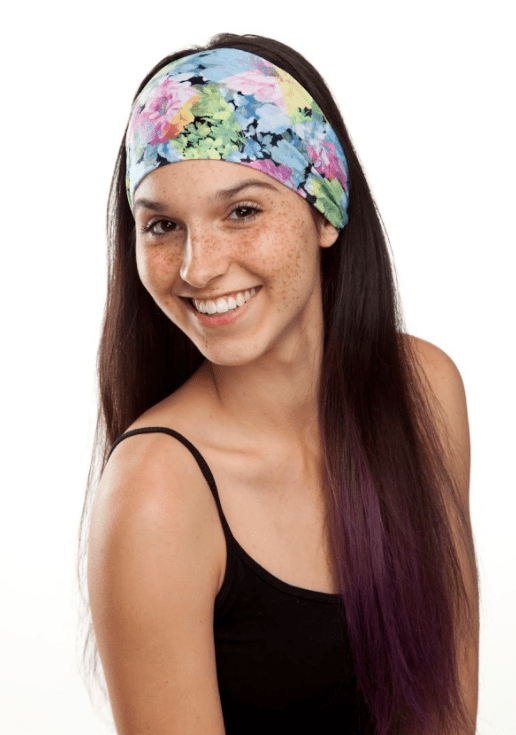 Jumpsuits
Lola & Sophie caters all the body parts that a woman finds themselves fretting over. Every woman has a part of their body that they feel less than confident with. Especially with clothing that draws attention to those parts. We love this summer jumpsuit for all occasions. Lola & Sophie makes it possible to think about something other than ​the ​body, by solving the things that make a woman lack confidence in the first place. Broad shoulders? There's a blouse for that. Upper arm stress? Check out Lola & Sophie's collection of stylish and comfortable styles for every season.