In this personal and eye-opening interview with Nick Cannon, the multi-hyphenate and truly self-made multi-millionaire television personality – actor – musician – deejay – media mogul opens up about transcending his childhood circumstances to become one of the most successful forces in all areas of the entertainment industry. As a teen, armed only with creativity and drive, Cannon was compelled to propel his family out of financial instability. What was initially born out of necessity, flourished into one of the most epic and inspirational success stories of recent Hollywood-lore. Now add dedicated student at Howard University to his resume. Nick Cannon is unstoppable.
Among myriad other projects, Cannon is taking his hit long-running MTV series, Wild 'N Out, on the road with a twenty-five date North American tour, running from August 16th through October 6th. Cannon and the Wild 'N Out cast are doubling down on their MTV antics with a live and wilder than ever, uncensored version of the television show that hybrids improv, rap battles and hip hop culture.
In this candid conversation, we go into taking Wild 'N Out on the road, family, and how he protects his personal space in the storm of celebrity.
 Beverly Hills Magazine: You're now taking your hit MTV show Wild 'N Out on the road with your Nick Cannon Presents Wild 'N Out Live tour. The show is all about poking fun at others and being able to laugh at yourself. How do you deal with people who take themselves too seriously and have trouble laughing at themselves?
 Nick Cannon: I don't feel I have to necessarily deal with or construct a rapport in that situation. With Wild 'N Out you know what you're going to be presented with because that is the theme of the show, not taking yourself too seriously and having a good time. People who may not see it that way, I'd approach it delicately (laughs). But usually, if they are coming on the show they want to be a part of it and they know what it is at this point, because our show has been on for so long. There have been times where people will ask us not to mention certain things, like, "Stay away from this or that," so we respect that. We always want to be as respectful as possible, especially if there is anything that someone is sensitive about.
Beverly Hills Magazine: When it comes to a rap battle or a roast, where do you think the line should be drawn, or is there no line?
Nick Cannon: I believe it's all about humor. If it's said in a spirit of humor and it's supposed to be funny, then nothing's off limits. If it's just to be mean or demeaning and disrespectful, no one wants to see someone get bullied; that's never okay. Our show is all-inclusive and giving an opportunity for everyone to laugh at themselves. If we're not laughing, we're crying, right? The idea is to say, "Hey, let's laugh and joke about our differences, embrace those differences, and make light of it in order to get over it. If it becomes something hurtful, that's too far, and we're never looking to do that.
Beverly Hills Magazine: Can you recall a specific instance in your life where you were able to use humor to overcome something painful?
Nick Cannon: As broad as it seems… Everything! I do that on a daily basis. Everything from the fact that I was one of the smallest kids in my school, and that I come from a low-income family, living in government housing; all the things that one could get made fun of for at school. I would flip it and make the joke before the bully could make the joke. I always had to deal with being the smallest kid in class, but I would tell everybody that although I was the smallest kid, I had the biggest mouth! Taking that perspective helped to build my confidence up at an early age. On a daily basis, if something is bothering me, I'll probably be the first one to joke about it.
Beverly Hills Magazine: Where did the confidence come from to tackle so many different things from comedy to music to acting to deejaying, and being a successful businessman?
Nick Cannon: It most definitely came from my father and my grandfather. They're strong alpha-type males. My father was in the world of ministry, and my grandfather was a tough in the streets type of guy. When you come from a big presence like those two, and even with a last name like Cannon (laughs), there's a lot in a name. Even though my father wasn't there all the time, it was his presence when I did get a chance to be around him. There was a strong presence and a strong confidence to him.
Beverly Hills Magazine: Did he and your grandfather actively instill lessons in you by way of conversation, or was it simply learned by osmosis?
Nick Cannon: All the time! When you come from a line of preachers, there were always motivational speeches, sermons, and bible verses; and even models [of behavior] to live by. I was told since I was a baby that I was more than a conqueror, that I could do anything if I put my mind to it. So, as a kid, I probably had that idea inside of me that the average kid didn't have.
Beverly Hills Magazine: At what age was your spiritual awakening where you started asking some bigger questions, like, "Who am I beyond what I do for a living, and the personality of Nick Cannon the world knows me by?" or "What am I here to give to the world?"
Nick Cannon: It's funny, but even as a young guy I was always intrigued by that, because I grew up in an environment where I was exposed to religion and spirituality at a very young age. It made me ask questions, and  I started looking within and doing my own research. I would say this was as early as my adolescent years.
Beverly Hills Magazine: And tell me if this is accurate, because you never know when you read things, but you began doing stand-up comedy at the age of fifteen?
Nick Cannon: That's when I started doing stand-up professionally. The first time I was ever on stage, I was eleven. It began as just churches and talent shows. But professionally, I became a regular in the comedy clubs when I was about fifteen.
Beverly Hills Magazine: And by seventeen you were writing for and starring on the Nickelodeon comedy series, All That. Was there a drive in you to financially rescue your family?
Nick Cannon: Yes, that was the main goal. With Nickelodeon, I was making five hundred dollars a week, and that was everything at that time; I thought I was rich. I was now able to help put gas in [my parents'] car to make trips up to LA. I could buy food. I could buy an outfit and pay my mom's rent. That was a dream come true. It was always that idea of wanting to provide for my mother, and for others in the family. The more I began to work, the more I was able to do that.
Beverly Hills Magazine: I know you're currently a college student at Howard University, which is amazing. Did you earn your bachelor's degree yet?
Nick Cannon: Not yet. I'm in my junior year.
Beverly Hills Magazine: You've said you'd like to go on to get your PhD. Do you know what you'd like to get your PhD in? And how do you plan to use that degree, or is it just to have as an accomplishment?
Nick Cannon: I'd like to do more work in the community, and I'll probably become a professor. People are always like, "Man, when are you going to write a book?" I'm not ready to write a book, because it would just be one of those celebrity memoirs, which is fine, but I feel that I have so much more to offer than just to tell people my biography. I feel like once I develop the skills that I'm researching and accomplishing with academia, then I'll really have something to say. At this point, I'm gathering a wealth of knowledge so that when it is time to spit it back out, it's valid in a strong way.
Beverly Hills Magazine: Professor Cannon! What would you like to teach one day as a professor?
Nick Cannon: Right now, I'm studying Criminology, but I'm also studying in the school of Divinity; and I'm in the school of Communications. Obviously, I'm in the field of Communications. I consider myself somewhat of an expert on the media (laughs) and [media] content, so you never know. I feel that if I can put all those things together, whether it's Sociology, Criminology, these are the things that are prevalent to me at the moment.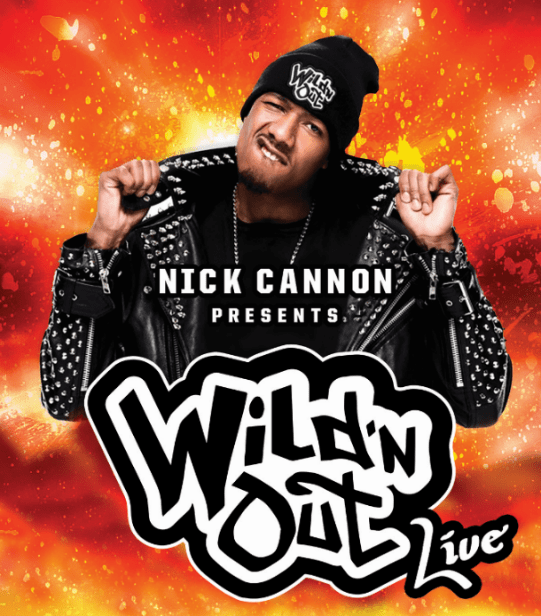 Beverly Hills Magazine: You appear to be inexhaustible. Does celebrity ever exhaust you?
Nick Cannon: No, not really, because I don't really look at it like that. To me, all that stuff is "the matrix," and not real life. So, I'm tireless when dealing with it. When you come into the matrix, it's not your real emotions, it's not your energy. It's the façade and what people want to see, and the fodder. The things I get exhausted by are real life. Things like media and celebrity, that stuff doesn't really affect my real and true life. If it should make its way into the actual core and to my family, I would deal with it in a manner where we would find the truth in it and handle it from that point so that it never really gets out of hand.
Beverly Hills Magazine: At a Nickelodeon Kids Choice Awards from a couple of years back, you and Mariah were walking the red carpet with the two kids and there were a million people screaming and camera flashes going off. At one point the camera flashes were irritating Moroccan's (Nick and Mariah Carey's seven-year-old son) eyes and he was rubbing his eyes and looking away. Do your kids know what's going on? Do they know who you are, and why there's so much chaos that surrounds you at these events?
Nick Cannon: Yeah, my kids are well versed in what's going on, and they embrace it and love it to a point where they're excited to put on the outfits that match. They're excited to go down the red carpet. At times, just like any kid, they appear to be bashful or annoyed, because that's what seven-year-olds do (laughs), but at no point is it ever an issue. If they don't want to go somewhere or don't want to do something, it's never forced upon them. I think it's in their DNA, because they love it and they embrace it.
 Beverly Hills Magazine: Who has been your greatest mentor in the entertainment industry?
Nick Cannon: The person I've connected with the most, who has taught me the most and established so much for me in this business was probably Will Smith. I wouldn't be where I am today if it wasn't for that guy. His hands-on approach and being a big brother and a friend early on in my career was everything. He gave me my first record deal, he gave me my first television deal, and it's the way he leads by example. Will is the most successful, nicest, most inspiring person you'd ever want to meet.
Beverly Hills Magazine: Let's go back to this Wild 'N Out Live tour. Are you going to be on stage at every stop on the tour, and how will it surpass watching Wild 'N Out on MTV?
 Nick Cannon: At every stop on the tour, I'll be hosting and conducting the entire show! This live show is going to be much more raw. It's giving you the experience you see on TV, times ten. You'll be watching it with the energy of being in a full arena, and we're bringing whatever city we're in to life. We're bringing the famous rappers and it's a full concert. We're bringing your favorite cast members and you're getting a chance to hear their stand-up and laugh. It's way more powerful, because there's no standards and practices like on TV, and there's no commercial breaks. It's just right there for an hour and a half; pure laughter and music and hip hop, and you get to see your favorite Wild 'N Out games as well. It's also super interactive with the audience. And surprise guests will be popping in and out the whole time at every stop on the tour.
Beverly Hills Magazine: When you're alone in quiet moments, no cell phone or television, what kinds of thoughts dominate your mind in those quiet times?
Nick Cannon: I'm still; I'm quiet. When I do have those alone times, I allow my spirit to be still. For me, that's not really a thinking time, because I'm always working and thinking and planning. When I do get that alone time, it's about allowing myself to just… BE. I go within and meditate and listen.
Beverly Hills Magazine: What do you see as your spiritual mission here on this earth, and how is it expressed in all that you do?
Nick Cannon: To attempt to bring joy, and to bring joy in a way where my legacy will be, "That was somebody who made a lot of people smile." Whether it's through entertainment, whether it's through philanthropy, or with family, the goal is to bring joy to as many [people] as possible and leave my mark by doing that.
Beverly Hills Magazine: And what do you think you are here to learn?
Nick Cannon: To learn how to do those things through the examples that were laid before me. How to implement joy and happiness in my own life, and how to express it to others.
Tickets for Nick Cannon Presents Wild 'N Out Live! 25-date North American tour are available through ticketmaster or visit axs.com for a complete list of tour dates and cities. Visit NickCannon.com to keep up with news and upcoming events. Season 11 of the television show Wild 'N Out is airing on MTV.
(Photo Credits: Nick Cannon, MTV, AEG Presents)