We all know how much effort it can take to look amazingly beautiful. With these must have makeup beauty essentials you can dazzle them with your sensational skills, whether you're creating a natural look for the day or a sexier evening makeup style. Today, we're going to focus on some of the beauty accessories every woman should own. Our favorite lipstick brand and must-have eye shadow can make us look more beautiful and mysterious, so it makes sense to get it right.  (Image Credit)
Best Lipstick Brand: Note Cosmetics
Hydra Color Lip Gloss: Infused with key ingredients like Argan Oil, Cocoa Butter and Vitamin E, the lightweight, vegan and paraben-free formula intensely hydrates, protects, revitalizes and softens lips. 
Long Wearing Lipstick: For perfect lips that won't smudge or fade, look no further. The luxurious formula saturate lips with bright, long-wearing color that is formulated to stay comfortably put. Moisturizing and nourishing ingredients such as Macadamia Oil, Shea Butter and Vitamins A, D and E protect, sooth and rejuvenate lips.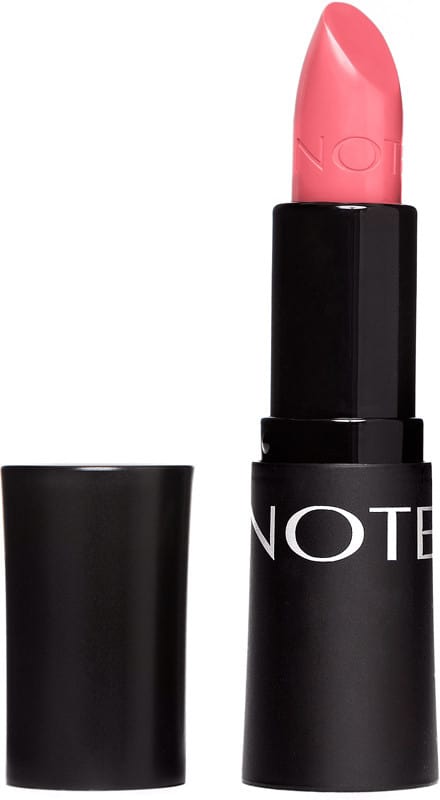 Precision liner brush
You need one of these to create those precise lines around the circumference of your eyes. They help to finish your look and ensure you turn heads whenever you step into the club.
Blending tip brush
Makeup brushes with a blending tip are used for smoking out the eye. They are exceptionally popular these days as you've probably seen. Indeed, the smokey eye effect is very much in fashion at the moment.
Blending shadow brush
Sometimes the shadow around your eyes will appear too prominent. The blending shadow makeup brush with smoothen lines out and make you look natural.
Smudger brush
Again, sometimes your eyeshadow will appear too strong. A smudger brush will help to defuse the substance and smooth it out over your lids.
So long as you head out and purchase all those brushes, you should look stunning this season. Now you just have to decide on the best colors of makeup eye
shadow. That is not something with which we can offer assistance. The decision is down to you. Just make sure you take a look at the infographic to learn more.

The Best Eyeshadow Colors for Your Eyes – An infographic by the team at Frends Beauty Supply