The Leonardo AW119KX is the first single-engine helicopter that meets all the IFR standards and provides a modern avionics suite and a spacious interior to enable flexibility. Operators all over the world benefit from the highest productivity levels from single-engine helicopters, like the AW119KX. 
The helicopter is ideally suited for Emergency Medical Services, due to its performance and capacity. So, it has features of a typical light twin-engine such as redundancy of all critical systems. 
Range and Performance 
The Leonardo AW119KX features a PT6B-37A Turbo-Shaft engine, which is perfect for this kind of helicopter. The maximum cruise speed of the helicopter is up to 261 km/h. Moreover, the service ceiling of the helicopter is 5700 m and the endurance is 5 hours and 20 minutes. The AW119KX weighs around 1,430 kg and the maximum take-off weight is 3000 kg. 
Interior
The interior of this luxury helicopter is quite spacious. It has the capacity for 4 medical attendants and a single stretcher or 2 attendants and a dual stretcher configuration, with complete access to the patient. Moreover, the interior can accommodate several advanced life-support equipment. Moreover, the helicopter has wide sliding doors, which makes movement easier. There is also a large baggage compartment and a 204 kg hoist for Search and Rescue (SAR) missions. 
Infotainment
The Leonardo AW119KX features dual controls and a three-axis autopilot. Moreover, the cockpit has a night vision goggle (NVG) feature. The helicopter also contains a Honeywell Silver Crown avionics suite, communication and navigation systems, a moving map display, and an optional integrated instrument display suite. 
There is also a Genesys Aerosystems IFR glass cockpit feature available as an alternative to Garmin's avionics suite. This allows the pilots to easily control the aircraft in low visibility and challenging weather conditions.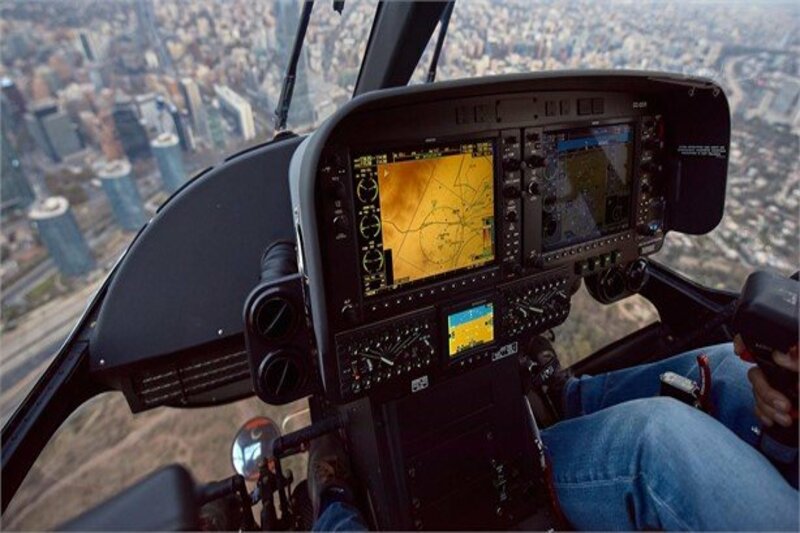 Price
The Leonardo AW119KX costs around $2,950,000. For more information, visit the Controller website. 
The AW119KX has everything that you would expect from a modern helicopter. So, if you are looking for a helicopter with a spacious interior and amazing cruise speed, you should choose the Leonardo AW119KX.