Sometimes having too much choice can be a burden as well as a pleasure. This is particularly the case when choosing the right car to fit in with your high- end lifestyle. As there is so much choice out there, it can be impossible to know where to start. With so many dream cars on the market how will you choose the right one for you? To help you narrow down your selection, there are three very luxurious and very different dream car recommendations outlined below.
Mercedes Concept S-Class Coupe
Nothing says luxury and class more than the Mercedes Concept S-Class Coupe. It's sleek lozenge like body combines with panoramic windows, and lots of space makes it a treat to both drive, and ride in.
Under the bonnet, the owner will find 49-hp, 4.7-liter twin-turbo V8 engine. One that is powerful enough to provide some real thrills and excitement while driving, and if that wasn't enough there will also be a V12 turbo engine on offer as well, to really step things up.
As you would expect with a Mercedes, there will also be some top of the line safety features including something known as 6D vision. This is basically a camera and sensor concept that extends the driver viewing the image in 3D up to 160 feet outside of the vehicle. Making it easier to see hidden objects and preventing blind spots. And incase of any technical hitch, let Dealer Service Alternative help you diagnose problems when your Mercedes check engine light comes on.
In fact, the only problem with this high-end beauty is that it still isn't on release yet, and is not due to hit the market until next year. But as they say, good things do come to those that wait!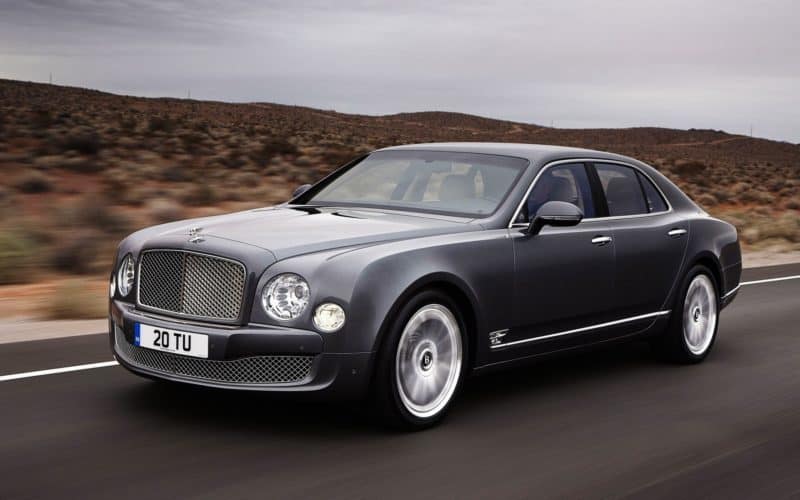 Bentley Mulsanne Speed
It's a vehicle with a little more classic styling. One that cuts something of an imposing figure, rather than a sleek one is the Bentley Mulsanne Speed.
It's a big luxury car, suitable for chauffeuring film stars from one premier to another in, or for getting to that obligatory weekend in the Hamptons. However, to use this car to chauffeur from one place to another would be to give up the absolute pleasure of getting to drive this  2685 kg beast that can do 0-62 in 4.9 seconds! Yep, that's right size is no indicator of performance here. Although it may well have something to do with the 6752cc, turbocharged, twin engine that is lurking under the bonnet.
It's this combination of style and speed that make the Bentley Mulsanne Speed the whole package. The only real problem being that the insurance for such a powerful car is likely to be through the roof. Luckily, now it's possible to get a car insurance quote online, you can check out just how much extra, the pleasure of owning this beauty is going to cost you. A price, well worth paying according to the opinion of many online reviewers.
Lamborghini Aventador S
Looking like a cross between a high-end sports car and a prop from the movie Tron, the bold lines and aerodynamics of the Lambo S are something to truly behold. Meaning, when you drive this car, other people will have no doubt about your taste and appreciation for the finer and the faster things in life.
This hyper car can go from 0-62mph in under 3 seconds and hit a maximum speed of 217 mph. Making it one of the fastest vehicles available on the market. The best thing about it is that unlike the older more stubborn models, the power of the Aventador S is equal to its responsively. Making it less difficult to control at the high speeds previously mentioned.
Of course, to really open her up, you'll have to drive a racetrack, as most modern roads don't cater for 217 mph traffic. It's also worth noting that the Aventador S is a 7 speed, manual drive. Meaning it's really only for dedicated petrol heads that want something top of the range, and not for folks that are looking for prestige ride to run about town in.
While the $217, 000 price tag may seem a little expensive, the Aventador S is actually a relative bargain buy. As most of the other cars that come anywhere near the Aventador S performance are all over $1, 000, 000.
So, which is the best choice out of the Lamborghini Aventador S, Mercedes Concept S-Class Coupe  and
Bentley Mulsanne Speed? Well, if it's about pure performance then it's definitely Lamborghini Aventador S. If it is style and class, as well as speed, then the Bentley Mulsanne Speed is the right choice. While if its luxury and safety, then the Mercedes Concept S-Class Coupe is spot on for your needs.