In the world of business, very few people more readily impress the senses with an essence of strength, power, and humility like Vin Lee, owner and CEO of Beverly Hills' luxury goods conglomerate Grand Metropolitan.  His company manages a portfolio of 130 brands.  From local luxury icons such as the Beverly Hills Cigar Club and Gallery Rodeo to billion dollar national industry leaders such as Heilig-Meyers Furniture and Finlay Fine Jewelers.  Their collective banners have earned over $250 billion in the last two centuries. That being said, let's get up close and personal with this king of luxury.
Beverly Hills Magazine: Tell us a little about yourself: your personal history, education, family, etc.
Vin Lee: First allow me to say that I have been an admirer of Beverly Hills Magazine since the beginning and honored to be included in your fine publication.
My family found its way to America from France by way of Canada, where I was born and studied fine art just outside of Toronto.  I grew up in Michigan, vacationing in Southern California and South Florida in alternating years.  During the Heilig-Meyers deal I was living in a hotel suite in Atlanta.  After 2000 I began maintaining homes on both coasts sating that bicoastal appetite my parents had given us.  By 2010, it had become very taxing having clocked over 500 flights in less than a decade, spending almost an entire year in the air building Grand Metropolitan.
Personally, I started off my education at private school, going on to study fine art in Canada and business at the University of Michigan.  I began my career in the 1980s with patents I had developed for the entertainment industry.
Beverly Hills Magazine:  What does it mean to you to be an entrepreneur?
Vin Lee:  An entrepreneur wrests their destiny from the universe and takes control and full responsibility for their future.  It can be a path of unending personal satisfaction and growth.  At the same time it is also the most taxing and painful experience one can go through.  I would have it no other way.
It begins with this tiny spark of light inside of you.  An idea that ignites becoming a sizzling fuse.  The clock starts ticking.  You become convinced that the world needs this, and needs you to achieve it for them.  As this baby kernel starts to grow, there are signs all over the place that develop the supporting argument that you have to make this happen.  Everywhere you go, you see some indication you should be doing that.  Like being in love, it just feels right.  It's not about money.  It can't ever be about money.  It is about purpose and accomplishment.  For me, my path was never about financial gain.  It was always about creating something no one had ever seen before. Becoming distinctive and memorable.
Another way of looking at it is renting versus buying a house.  When you rent a house you are paying someone else's mortgage.  Working for someone else usually means you are making someone else wealthy and successful.  As an entrepreneur you are responsible for your own house.
Beverly Hills Magazine: What is the most challenging thing about being an entrepreneur?
Vin Lee:  If you grew up in Middle America, being an entrepreneur was not a common career path in the 1980s.  Most of the people I know got their MBAs and went to work for Fortune 500 Companies, carving out fantastic lifestyles.  The idea of starting your own business in the Midwest often amounted to opening Subway or Domino's Pizza franchises or some kind of automotive detailing, where you built up a lot of sweat equity through long hours and hard work becoming a leader of that field in your local community.  Capital requirements were low, often equivalent to that of financing a car.  Entrepreneur Magazine itself touted thousands of franchises in each issue as the way to the American Dream.  Hometown icons like Tom Monaghan (Domino's Pizza) and Mike Ilitch (Little Caesars Pizza) created their fortunes in this fashion.
The barrier to entry in the jewelry industry, as an example, is overwhelmingly financial and requires connections within the private world of diamonds.  The average jeweler in North America has $1 million in inventory stocking a 1,000 sf showroom.  If you have access to that kind of capital, the last thing one wants is to spend 14 hours a day, 365 days a year standing in a jewelry store.  So more often these businesses are second, third, and fourth generation operations who have built up reputations and resources with both consumers and vendors.  It is rare for an outsider to enter the diamond and jewelry industry.
When I started my career, I was so young that it was hard for people to believe in my ambitions and goals.  You had to have "skin-in-the-game", your own source of capital, in order to get people to financially back ventures.  You needed to have money to borrow money.  It is not like today where teenagers can code an app over a weekend and then start raising funding in the billions or build audiences in the millions.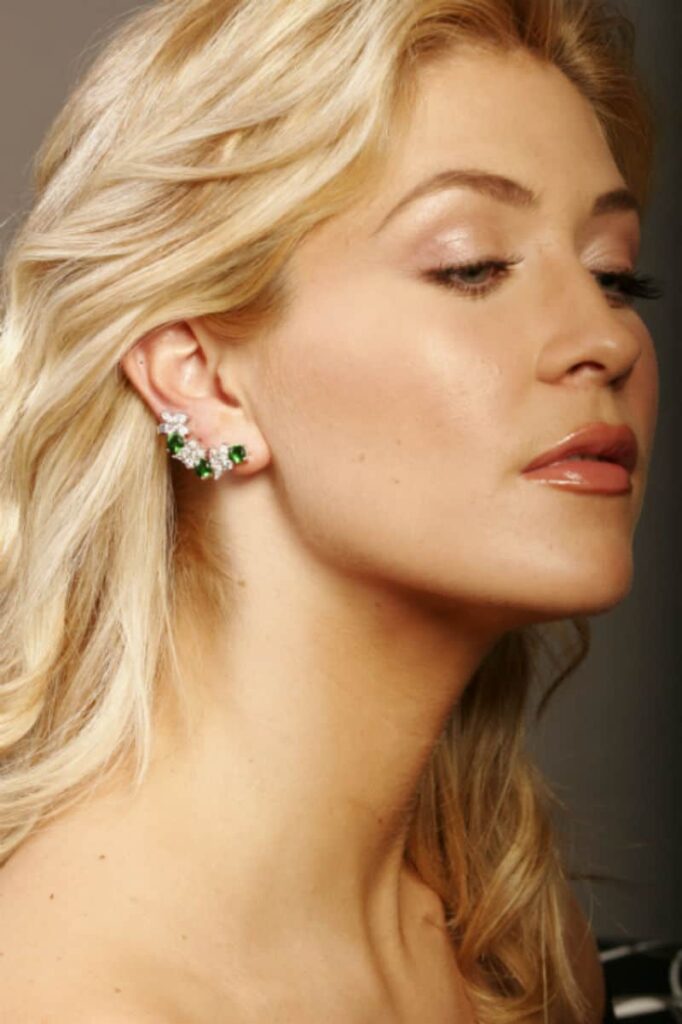 It is fascinating to think how much easier it is today with access to all of the information from around the world and the connectivity afforded by that.  You can literally connect to the leaders of any company, whether they are vendors, suppliers, manufacturers or potential clients and pitch your ideas on your phone while sitting on a bus.
My first significant venture, Cinemagic Marquee (now Handleman) was to pitch my marquees to billionaire Sumner Redstone's National Amusements (Viacom) and Wayne Huizana's Blockbuster Entertainment which required months of conversations and snail-mailing proposals with lower management (if you could figure out who they were and how to contact them).  It was very costly to develop prototypes and be awarded patents, which all takes a lot of time to do.  Throughout this process you are terrified that a dozen if not hundreds of other people are doing the exact same thing, faster, cheaper, and better.  These are billion dollar ventures.  Surely they employ thousands of people in white coats creating next generations of everything.  It is tantamount to playing one hand of poker where you risk everything you are and will ever be and it takes 2-3 years for fate to turn over the river card.
After all of that conviction and investment of your own very limited resources, you finally get your chance to present your big deal.   Encouraged by the enthusiasm of those you are to present to, you develop this insane hubris.  For me, I was barely out of my teens and developing a cutting edge technology, patented and supported by a handful of the highest profile companies in the world, Disney, Blockbuster, AMC Theatres.  They all said they wanted it.  These mechanical billboards tripled the amount of advertising real estate in a single display.  I would be on the Forbes list younger than anyone ever had been.
I saw applications for my patents in 100,000 retail franchises from Blockbuster to McDonalds, on billboards, vending machines and drive-in menu boards that would yield $600-800 million a year.  This would be epic and afford me the opportunity to go on to conquer the world.  Velvet ropes would part and champagne would rain down from the heavens.  I would be loved and adored.
That is until Sumner Redstone's management team dismisses you within 10 minutes stating it just wasn't for them.  Then the exodus of a few top executives at Blockbuster would black ball your project, as they go on to create something called Boston Chicken in Golden, CO.   You fall spiraling to the ground after the wax on your golden wings has melted, discovering you are mortal after all.
You've exhausted all your finances, strained all your personal relationships and abruptly discovered you were not a "genius" but in fact a failure.  At the ripe old age of 20 it was all over.  Everyone who said you couldn't do it was right and you were wrong.  Hubris turns to humiliation.
Fate demands you to step in the back of the line behind everyone else that followed the correct and proper path in life.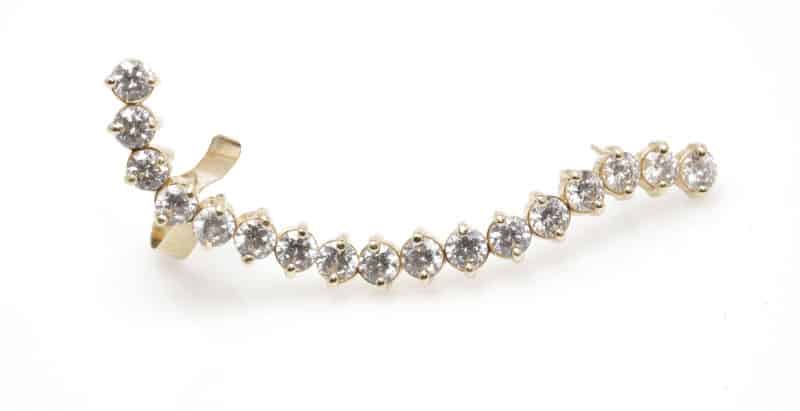 Beverly Hills Magazine:  The most rewarding?
Vin Lee:  After the fall, you realize that you didn't die.  The sun came up the next day.  You get out of bed and wipe your tears.  You rebuild yourself, re-stitching the cuts and realigning the broken and splintered bones.  It takes a long time.  There is a lot of shattered glass to reassemble and your image appears in all of them. You overcome the condescending and smug looks from others who bet against you, because you have been to the mountain top and seen the horizon.  You can do it again.  But this time, it will be with more grace and humility.  You won't be this charging, snarling machine consuming all in your path.  You will proceed delicately as a leaf descending upon the surface of a pond causing the faintest of ripples when you appear.  Your resolve is strengthened with purpose and determination.
With the failure achieved from National Amusements, I learned how one small company could finance the takeover of a much larger one (Viacom).  From Blockbuster Entertainment, I learned what an industry roll-up was.  Those became the core foundation, the ashes upon which Grand Metropolitan was built.
What is most rewarding for me is creating something no one else has ever seen before, especially in luxury, and having the market embrace it.  Those marquee patents have gone on to become part of a $6 billion industry worldwide.  Even though I didn't financially benefit at that level, no one can ever take that away from me.  Just like my signature jewelry has been emulated by hundreds of designers, I still fathered the idea and ushered it on to the red carpets of the world.  Although I have participated in the creation and invention of several products, my true work of art is creating Grand Metropolitan itself.
France boasts LVMH Moët Hennessy Louis Vuitton (Dior, Givenchy, Fendi, and Bulgari) and Kering (Gucci, YSL, Boucheron, and Puma).  South Africa celebrates Richemont (Cartier, Piaget, Mont Blanc).  North America has Grand Metropolitan (Hadid: Finlay Fine Jewelers and Heilig-Meyers Furniture, Dalgety: Pushkin Caviar, IMASCO, Frechef Fruishi).
My journey has taken me around the world in the company of some amazing people from Angelina Jolie at Milan Fashion Week to Eike Batista at Milken Institute's Global Conference in Beverly Hills.  An old Florida jeweler handcrafting silver mermaids for the tourists, a Cuban man hand rolling cigars on a makeshift wooden cart to a grandmother of 7 that opened her tiny home to me and taught me amazing recipes from the food she grows in a small village in Russia.
Grand Metropolitan brands have worked with billionaires Phillip Anschutz's AEG, Tom Gores' Platinum Equity, as well as Beny Alagem, owner of the Beverly Hilton Hotel and the Beverly Hills Waldorf Astoria in Beverly Hills.  Finlay Fine Jewelers has graced the red carpets for almost two decades with my diamond tennis earrings.  My jewelry collections have been worn by family members of the President of France.  From Rodeo Drive to Cannes, Celebrities, Movie Stars, Royalty and Heads of States have partaken of our cigars and caviar.
Heilig-Meyers Furniture has turned millions of houses, apartments and condos into homes for over a century.  Rhodes Furniture has had Cindy Crawford as an esteemed brand ambassador.  Both furniture companies have been successful NASCAR sponsors for years and raised tens of millions for charity.
Beverly Hills Magazine: What were your childhood dreams and have you fulfilled them?
Vin Lee:  As a child, I wanted to be an artist.  In high school I was given a grant from the Michigan Education Association to study animation and fine art.  They hired a director from Hanna-Barbera Productions to tutor me.  The result of that effort became a treatment for what would develop into a short-lived Saturday morning cartoon.  A year later I would be hired to create graphics and designs for merchandise for the 1988 Winter Olympics in Calgary.  The following year I would be awarded patents for my internally illuminated mechanical signs designs.  These designs would participate in what became a $6 billion/year industry on billboards, buildings and the sides of trucks all over the world.  After all that, I realized that I would never be the next Walt Disney, Damien Hirst or Frank Lloyd Wright.  I would never be truly "great" at art or design.  At least not until they find out who Banksy really is.
I invested in my first jewelry company when I was very young, just out of my teens.  I was seduced by the very romance of diamonds, how each is a unique piece of art.  The prestige and influence that came from being associated with that first showroom had a lasting impression upon me.  As I learned more about the industry and the players, it became evident that I wanted to compete in this arena and I wanted to win.  There are only a handful of men that made a significant impact upon the diamond world over our history.  I hoped to be among them someday.
If you were to go back to that time and identify the top 50 jeweler brands in North America, you would find 20 of them in our current portfolio.  Finlay Enterprises was the second largest specialty retail jeweler for much of the last century.  During the same period, Heilig-Meyers Furniture was the largest home furnishings retailer in the world, while also being one of the largest jewelry stores in North America with $300 million in sales.  A little secret very few people know.
Beverly Hills Magazine: What is the greatest factor(s) that you attribute your tremendous success to?
Vin Lee:  The people surrounding me are the reason I am here.  In the beginning I felt like I had to do it all, carry all of the burden.  That's how I got this white beard by the time I was 40.  As we have grown I have learned that I can depend on those around me not just emotionally, but I can rely on them to take the lead.  As a CEO you are supposed to be able to successfully delegate to others.  As a founder, it can be challenging to let go of the reigns, allow the machine you have created to do the work for you.  With such a grand family of brands in our portfolio I no longer have to row so hard and steer the boat.  I have the luxury of enjoying the wind carrying us forward while I consider the destination ahead.  Although I still sleep with my phone under my pillow, just in case I am needed.
Grand Metropolitan has done some great things over the last three decades for which I am very proud of the team.  But our competitors are still significantly ahead of us in market share and profitability.  Companies like LVMH and Richemont are many times larger and leading the world of luxury around the globe in industries we are honored to participate.
As a child I was a competitive swimmer.  Throughout my athletic career, there was this one kid who was 2 years older and as a result more developed than I was.  We went to the same schools, church, and were on the same 3 swim teams.  It was a constant burden upon me.  We didn't like each other very much either.  While we were both adept at distance swimming, there seemed little point for us to always go head to head earning the team a 1st and 2nd place in each contest.  With his advanced age and physical development he would routinely best me.  It was in everyone's interest for me to switch to breast stroke and excel there while he swam freestyle distance.  This way the team had a better chance of winning a 1st place in each event and I had a chance of taking 1st as well.   In business, I do not participate in any market where we don't have a chance at 1st place or leading in some manner.
Grand Metropolitan's jewelry division cannot compete directly with Richemont's Cartier, Tiffany & Co., or Swatch's Harry Winston.  So Finlay Fine Jewelers accommodates other aspects of the diamond and jewelry market, where those companies' brands can be found amongst our own product mix.  LVMH and Kering all have branding in home furnishing, so Heilig-Meyers Furniture participates in the market place as a retailer turning those firms into vendors instead of competitors.
Lichtenstein's Department Store can successfully compete with Macy's, Bloomingdale's and of course Amazon because the inventory mix is proprietary to Grand Metropolitan brands unavailable to those competitors.  The collapse of so much of America's retail landscape is due to overextended finance and redundancies in inventory amongst undifferentiated shopping experiences.  Basically just thousands of stores selling the same merchandise in the same way.  You can only buy our offerings at Lichtensteins.
Grand Met's portfolio mix is vastly different than those of LVMH and Kering.  We do not engage in woman fashion and apparel markets.  But they do not have a presence in the caviar or cigar worlds where we maintain a dominant leadership position.  The Beverly Hills Cigar Club is arguably a leading voice in the tobacco industry with our LOUIXS cigar maintaining a top 10 position in the world.   Pushkin Caviar, while not a staple in the deli and gourmet shops in New York has established itself a leader at the VIP tables of red carpet and black tie events around the globe.  We are just getting started.
Gallery Rodeo, while certainly not an institution like the Louis Vuitton Foundation, has a modest collection of about 100 named artists including Picasso, Rodin, and Klimt. It allows me to rub elbows with those that frequent Sotheby's, Christies, and Bonham's.
Beverly Hills Magazine: What have been major obstacles/stepping stones that you overcame to achieve your success?
Vin Lee:  Not coming from extremely wealthy dynastic global families like my competitors did, made it more challenging to ascend the steps of the house of luxury.  Bernard Arnault (LVMH), Johann Rupert (Richemont), François-Henri Pinault (Kering: Gucci) and Nicky Oppenheimer (DeBeers) all not only grew up exceedingly wealthy and privileged, they inherited their station in life.  I was not born of pedigree and raised in a manse with butlers, chauffeurs, and Picassos on the wall where heads of state and royalty from France and South Africa were frequent visitors.
Those esteemed gentlemen started off 20 years early than I did with access to billions of dollars in power and influence at a time when the luxury market was depressed.  These circumstances allowed them to swallow up hundreds of iconic luxury brands that today are worth hundreds of billions.
Grand Metropolitan was constructed in similar fashion, paying tribute to our European contemporaries' playbook, acquiring legendary American luxury and lifestyle brands during the last economic downturn.  Our brands, some having served the United States for as long as two centuries, have earned over $250 billion.  Initially, I was too intimidated by organizations like LVMH to consider operating beyond Beverly Hills' Rodeo Drive and New York's Fifth Avenue.  But after participating at Cannes, Milan Fashion Week, and Monaco Yacht Show for many years, I believe we are ready to truly establish Grand Metropolitan as a global luxury goods conglomerate.  We have begun searching for residence and office space in Monaco for our European headquarters.
Beverly Hills Magazine:  Who or what have been your inspirations?
Vin Lee:  I wish I could point to one or a few people that I had in my life inspiring me.  Movies and television had a bigger influence upon me than any real life figures.  I grew up in the 1980s, the age of Lifestyles of the Rich & Famous, Miami Vice, Beverly Hills Cop and James Bond movies.  I saw the way very wealthy and successful people lived and was mesmerized by the glamour and lavishness.  I decided that I wanted to be the one creating those items they were spending their wealth on.  I didn't want to be in the club.  I wanted to own the club.
I did strive to be more in my life because of others indirectly.  Certainly many in my family felt I suffered from delusions of grandeur throughout my 20s.  My ego certainly did.  If I had told you as a teenager from the suburbs of Detroit that I wanted to be one of the largest jewelers in North America and negotiate diamond contracts with Russia and South Africa, you may have had me medicated, telling me my dreams are too big.  Just like if I told you I expect Grand Met to morph into a private bank in Monaco similar to Lazard or Rothschild.
Beverly Hills Magazine: How do you balance your professional and personal life?
Vin Lee:  I wasn't very good about balance for many years.  Today I am more adept at having a real life.  Much of the damage and compromise of my life has fallen to the side of family and friends.  If you take care of business, the business will take care of you.  But you'll be spending Friday night and weekends alone in your office. So I am guilty of neglecting loved ones while I was flying around the planet building this company.  Don't get me wrong, technology allowed me to have almost constant contact, but I wasn't there.  And worse I didn't understand the difference.   I had commitments on both coasts that pulled me apart.  You can't really build relationships and friendships out of a suitcase.  Unfortunately circumstances forced me to make a choice at the same time not giving me a choice.
As an example, when I first began negotiations to buy Finlay in 2008 my personal life was in limbo.  I was teetering between Holmby Hills and Sarasota.  As that company continued to plummet in debt, I got more and more anxious and frustrated.  The life I had wanted for 25 years was just at my fingertips.  But I couldn't progress as quickly as I wanted, so I shifted my attention to Heilig-Meyers and building up those assets.  By the time the Finlay deal closed in 2012, my personal life was completely destroyed.  Grand Metropolitan now had two strong divisions, Finlay Enterprises and Heilig-Meyers Furniture.  I was significantly closer to achieving my professional dreams, and completely alone.  It is a real blow when the people you love the most are no longer impressed with you or want to be around you anymore.
Beverly Hills Magazine:  If you had to give a piece of advice to aspiring entrepreneurs out there, what would it be?
Vin Lee:  Be you.  Not what you think someone else wants you to be.  So many people try and be like others, live other people's dreams.  Find something you love to do in life and do that.  I understand that is very clichéd.  The world can be a very harsh place to live.  Why make it harder by wasting a third of your life doing something you hate?  The people we surround ourselves with makeup who we become.  Eliminate those that are toxic.  Why try dancing with someone who doesn't want to dance with you?
Since 1989, I have wanted to be a banker.  To own a bank.  Thirty years later I am still trying to get to that place.  That is a long way around the block to get what you want in life.  Instead I am this, and I like who I am.  It took a long time to be able to say that.  No one will love you because you have more money, a huge mansion, or a million followers on Instagram.  If you can find someone that believes in you, hold on to them like they are the only person in the world.
Beverly Hills Magazine: What is "success" to you?
Vin Lee:  I think many people equate success with money.  Yes it can be a way to tally something really unquantifiable.  But I have never been motivated by money.  In fact I have never taken a single dollar out of Grand Metropolitan in 20 years.
I recently saw the movie Maudie, the biography of Canadian folk artist Maud Lewis who suffered from juvenile rheumatoid arthritis.   Against all the odds, she emerged as one of the most successful people I have ever learned about.  She died poor in a tiny house in the frozen tundra of Nova Scotia.  But Maud spent her entire life doing what she loved and 50 years later she is still having a positive influence upon the world.  The paintings she created on discarded old shingles with house paints that once sold for $2 can now command $20,000 from collectors.
What captured my imagination most and made me fall in love with Maud was her purported last words.  "I was loved".  That statement was not referring to the legions of artists and art aficionados, but to the man she shared her life with.  I hope I am that successful someday.
Beverly Hills Magazine: What's your superpower and if you could be any superhero who would it be?
Vin Lee:  What a great question!  I am a huge Marvel fan.  I have always said that the best superheroes were all orphans.  Superman, Batman, Spiderman, Wolverine, the list goes on and on.  There were periods in my life where I identified with several superhero characters.   As a teenager I was very much like the love struck Peter Parker/Spiderman always pining away for Mary Jane.  Throughout my 20s and 30s more like the lonely, roaming, angry, rage monster the Hulk.  At 40, there was a brief moment I felt like Superman.  Today I would like to say Tony Stark/Iron Man.  But from what I understand the Iron Man has been "taken" by Elon Musk.
So I'll fantasize my life to more closely resemble that of James Bond (also an orphan).  I personally enjoy all of the things that construct that characters lifestyle.  The cars, the watches, the exotic locales.  I relish in the idea of playing high stakes poker in Monaco at Casino de Monte-Carlo with a cigar and a scotch.  Scouring art galleries and antique auctions of Paris with a bottle of Bollinger and tin of Pushkin caviar.  Motoring through the Italian wine country in an Aston Martin.  Then strolling the beaches of Musha Cay with the beautiful woman on my arm.  I find that much more appealing than repelling off of a rooftop or having metal blades shoot out of my hands.  And more realistically attainable.
Capes and cowls can be terribly uncomfortable.   Plus I would prefer to wear Morty Sills and an Omega than the Mark XVII armor.  It's so much easier on Brazilian walnut floors.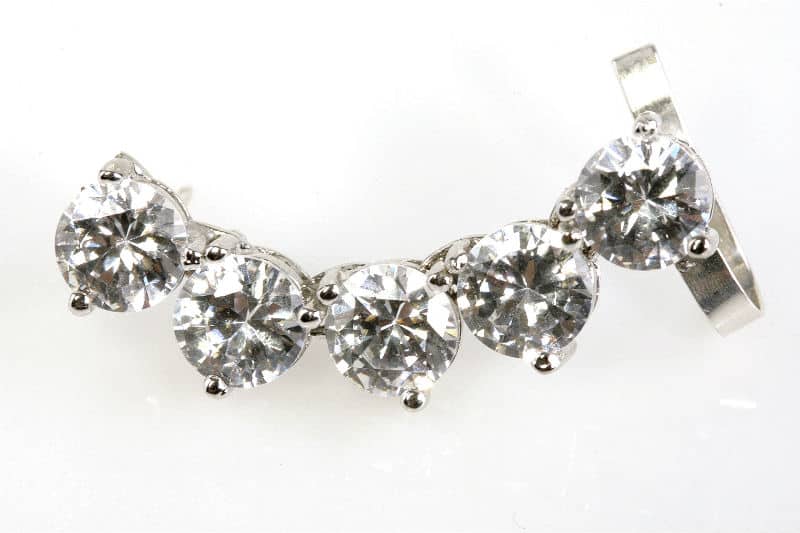 Beverly Hills Magazine: Name your top three most influential people that have ever lived or are living today and why?
Vin Lee:  My Parents:  It is absolutely amazing that at almost 50 years old, my parents continue to be the biggest influence of my life.  And I am not sure they even realize it.  Everything I have done throughout my career was to achieve in honor of my parents.  The gifts they gave me and the sacrifices they made to make my life happen.  Put aside the fancy homes, sports cars, and private jets, I just want them to respect the life I have led, the man they encouraged me to be.
Bernard Arnault:  Mr. Arnault has created the most powerful luxury goods conglomerate in the world in LVMH Moët Hennessy Louis Vuitton SE.  He started his company the same year I did with a fierce competitiveness buying Christian Dior out of bankruptcy.  He went on to buy up competitors under the Dior name like Givenchy, Fendi, and Marc Jacobs.  A move I have emulated numerous times throughout my own career.  The deals he did and the partnerships he created to achieve them, I still revere almost 30 years later.  Grand Metropolitan's portfolio has been assembled using similar methodologies.
Wayne Huizenga: As creator of three epic corporations, Blockbuster, Waste Management, and Auto Nation, billionaire Wayne Huizenga taught me how to create corporate structures to gain market share. I had never heard of "industry rollups" before Mr. Huizenga began buying up regional and local video store business and rebranding them all under the Blockbuster banner. He was so successful with his formula that his company was larger than the next 100 competitors combined.
Beverly Hills Magazine: If there was one social problem in the world that you would want to fix what would it be and how would you go about solving it?
Vin Lee:  The population of the world has doubled in our lifetime, making the problems larger and more complex.  I have learned that I cannot control other people's actions, only my own.  My responsibilities are to my family & friends, company, employees and associates.  In my opinion, so many of these problems are because people don't keep their eyes on their own plate.  Always too worried about what other people do or have.  This is amplified exponentially by social media platforms like Facebook.  The candy-coating that people glaze their lives over with on their posts is having an adverse effect on our society.
Beverly Hills Magazine:  As king of luxury, how do you define luxury?
Vin Lee:  Well thank you for the endorsement, perhaps I might qualify for that title in North America, but certainly there are a few men in Europe who have inherited their crowns and thrones in the world of luxury.
Many people assume that luxury is anything purchased by the wealthy 1% with their hyper-elevated income.  The American Express black card chaperoned shopping spree on Rodeo Drive, lunching at Urasawa.  Private jet to the Maldives for the weekend.  Summers in the Hamptons.  A limited-edition Rolls-Royce Phantom in Bijan yellow with matching Bugatti Veyron in the driveway.  But I believe it to be one of the most relative aspects of the human condition.
The year 2017 saw dozens of natural catastrophes decimate life for millions of people.  Los Angeles alone suffered colossal fires and equally damaging floods and mudslides.  People crushed under those conditions were hardly pining away for Gucci boots or Hermes scarfs.  The tiny island of Puerto Rica was devastated by hurricanes and tropical storms crippling their infrastructure and stranding their people without food or water.  Luxury to them was a warm bed or a cold glass of fresh water.  A single cell signal to hear if loved ones were safe.
There are hundreds of brands that attempt to market themselves as luxury products or services.  Companies like Uber, Tesla, Keurig and even Amazon Prime are touted as an elevated experience.  Yet they are all attainable and accessible to the masses.  Instead of "luxury", I really prefer to use the term "aspirational" to define our segment of the marketplace.  The very essence of being exclusive defines what luxury is.
If anyone with a smartphone can tap a button summoning Uber in minutes that's actually the opposite of luxury.  The same with Tesla's business model of demonstrating how affordable their cars are when you eliminate gas costs.  The Spartan cabins do not really compete with the likes of similarly priced Mercedes or BMW.  Luxury isn't cheap or practical.  Keurig can make a fine single cup of coffee for those on the go, but it is hardly on par with the patience and rarity of a bottle of 1955 Chateau Margaux.  Personally, I would rather wake up with the Marggie.
While I was coming up, a bottle of Dom Perignon was the ultimate experience far beyond that of the Michigan suburbs.  Today you can grab a case at any Costco with your fabric softener and tooth whitening strips.  Pushkin caviar is only attainable if you are a VIP and on the list.  We are aspirational.
Beverly Hills Magazine: What are you most passionate about in your business?
Vin Lee:  Ten years ago I would have said Beverly Hills Sports Car, because of my passion for exotic cars and track racing.  But so much has changed and matured since then.
Grand Metropolitan has 7 divisions and 130 brands.  It is hard to answer who your favorite child is in such a large family.  I think that because Finlay Fine Jewelers (with it's 50 brand subsidiaries) and Heilig-Meyers Furniture (and another 35 brand subsidiaries) are such substantial entities and billion dollar brands with so much history that I didn't participate in creating, that I am drawn to the smaller and newer brands.  Everyone loves a baby.  In other words, I am most passionate about the next new thing. We constantly have dozens of new projects and products in development.  As an example, Heilig-Meyers Furniture will be launching a new sleep-line brand in 2018.
Currently, Frechef, our food division under Dalgety PLC, has softly announced Fruishi (fruit sushi) pushing us further into a more mainstream marketplace. We are creating a retail franchise system as well as products for grocery and convenience stores.  Fruishi evolved as a result of developments in our Pushkin caviar brand as it is used in many sushi products.  Fruishi is a fresh and healthy alternative to smoothies and frozen yogurt products with countless flavor profiles when incorporating our dusts, crumbles, and dips.
Pushkin caviar has been very exciting over the last few years because it has opened up an entirely new audience that cigars couldn't.  We were only able to host about 20-25% of the events and parties through the Beverly Hills Cigar Club and our tobacco assets under IMASCO.  With Pushkin, we can be present at all of the events around the world.  This means we are able to be at all of the film festivals, fashion week events, charities, sporting & motoring events, and business summits each year.  Thousands of gatherings of millions of people assembling around iced tables toppled with our finest offering to date.
Of course, Gallery Rodeo enables me to pursue my personal passion for fine art.
 Beverly Hills Magazine:  In your personal life?
Vin Lee:  Those lines between my personal and professional life passions are really blurred.  I often say this is not what I do but who I am.  There is no last call at Grand Met or weekends off.  I am very fortunate to be in a position to "work" with all of my own passions.  These are a few of my favorite things:  Fine Art (Gallery Rodeo), Fine Jewelry (Finlay Fine Jewelers), Cigars & Scotch (The Beverly Hills Cigar Club), Exotic Automobiles (Beverly Hills Sports Cars), Gourmet Foods (Dalgety PLC), Interior Design (Heilig-Meyers Furniture), etc.  It is much like being paid to play golf.  You can get frustrated and stressed out occasionally but truthfully there are many much more difficult occupations that pay far less.  I was a partner in a tiny restaurant on the island and it was the hardest work I have ever known.  And we were only open for lunch.
I recognize how truly blessed I am in my life to wake up each day and do what I want.  This was part by design of course that started decades ago.  My family and friends certainly enjoy being included in these types of affairs as well.  In fact, I probably have more friends as a result of Grand Metropolitan than I would have otherwise.  Obviously the luxury markets are very social especially with our emphasis on hosting parties and charity events.  Doing well by doing good.
Beverly Hills Magazine:  If you could start all over again, what would you do differently?
Vin Lee:  That all depends on how far back I get to go.  If I could go all the way back to 1985, I would change a few things, avoiding a lot of heartache in the process.  Music has always been a great sanctuary for me.  I would grow out my hair and drive to LA and become a rock star.  Trade the brush and paints for a guitar and microphone.  I would have been a humming and a strumming all over God's world.  Perhaps by now I would still live in Holmby Hills and possibly own Capitol Records.
Another change, I would have liked to have started a family sooner and run more marathons over the last thirty years.  Seriously, I would have been far more humble and patient.  As I have alluded my journey wreaked havoc on my personal life, I lost my path for a short while.   Since that time my faith has been restored.  My relationship with God is now more fulfilling than I have ever known.  I am a better man.  For that I am eternally grateful.
I have to say that I did the very best I could under the circumstances.  So it is very hard to regret those decisions and choices.  Or my hairstyle.  As for being a rock star, I think Charlie Sexton did a much better job than I could of.
Beverly Hills Magazine:  What is the greatest lesson you've learned from your life journey?
Vin Lee:  At the end of the day, you have to follow your heart and live life on your own terms, because everyone else does.  No sense in losing sleep over things you have no hand in.  A good night sleep is worth far more than a fleet of Ferraris or a private jet.  Although I admit to sleeping really well on a private jet.  I have carried my own personal demons throughout life and the burden was overwhelming.  I believed that I had to be the most successful, wealthiest, best in the whole wide world.  But no one else was actually expecting that of me.  Ironically, when I did let go of that maniacal pace, all of the momentum I had been building up in my life took over.
Not to be preachy, but I gave all my pain and purpose up to God. Instead of trying to climb the mountain alone with the weight of the world upon my shoulders, I found more peace and joy in my life.  I discovered that I don't have to be the richest, hottest, coolest man in the room with the biggest mansion and the fastest cars for people to like me.  You can't make anyone love you, no matter how hard you try.  But I think you should love yourself.
Beverly Hills Magazine:  Have you discovered a personal purpose in what you do?
Vin Lee:  That is a more complex topic.  And difficult to articulate.  Luxury isn't an industry that is often considered altruistic.  People have a hard time seeing beyond the glitz and glamor and high price tags.  But in fact we employ millions of people around the world.  From the very core: farmers (cigars), fisherman (caviar), miners (diamonds and precious metals) lumberjacks (furniture) to the artisans that assemble those components in shiny packages and glamourous showrooms.  Much of our marketing efforts involve pairing with celebrity laden charity events raising finance and awareness for causes all over the world.
Heilig-Meyers Furniture has been responsible for raising tens of millions of dollars for charity events.  In addition, the company has focused on being a leading voice in their communities to educate consumers about lethal dangers such as fire hazards or tipping furniture threats.
Finlay Fine Jewelers brands have been instrumental in eliminating conflict diamonds from its supply chain.  The company has also donated fine jewelry to countless charity events for auction year over year.  We will continue to educate consumers about the diamond industry encouraging transparency around the globe.
Beverly Hills Magazine:   What do you want to be remembered for?
Vin Lee:  That's interesting.  Hopefully I have another 40-50 years to accomplish this.  To get it right.  But I would like people to remember me as a gentleman.  Obviously I hope to create something lasting in my work, but for me personally I want those that knew me to remember how I treated them with kindness and grace.  And to be able to say "I was loved."
Beverly Hills Magazine: Where can readers go to find more information about you?
Vin Lee: Grand Metropolitan has over 130 websites representing our company brands.  You can also connect with me on social media Linkedin, Instagram, and Twitter.