1997's L.A Confidential may have been one of the best crime shows of the time, but you just can't forget the home resided by Kim Basinger – who played high-class call girl, Lynn Bracken. The house, picked for its old unique Spanish Style, is now on the market for a whopping $7.495 million.
It was built by Jack Donovan, an actor-architect in 1923, and it's historically known as the John C. Leavitt House. The home is located in the Hancock Park neighborhood of Los Angeles, an area known to be popular with celebrity homes, including legendary boxer Muhammad Ali.
Being directly adjacent to the Wilshire Country Club and Hollywood made the perfect location for the production of the hit-movie L.A confidential.
Over the past two years, the home has undergone numerous renovations integrating contemporary décor and architecture. Nonetheless, the upgrades didn't take away everything you saw on the tv show. The living room fireplace, the dramatic chandeliers, and the wrought-iron accents remain to be the original one from the movie.
Contact Maddison Estates To Buy, Sell, Or Build Your Dream Home!
Two-year Renovations
Sitting on nearly half an acre, this estate boasts of four bedrooms and five bathrooms. Inside the 5,000 square-foot main house are large arch-windows that bring adequate light into the two-story living room. You'll also find a Stucco fireplace, a wrought-iron staircase, and a luxurious dining room with French doors. Everything Lynn Bracken (Kim Basinger) needed to portray 'the original' Veronica Lake.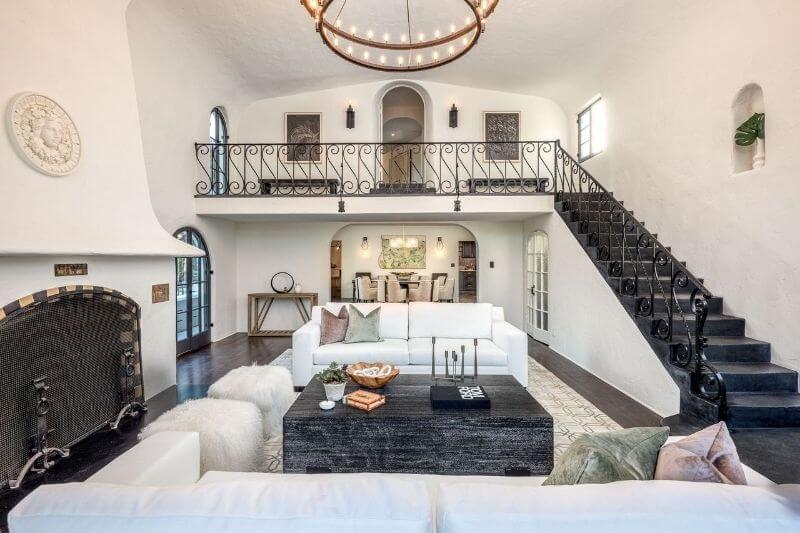 Unlike on the show, the kitchen and bathrooms have recently undergone renovations to integrate modern designs – without completely edging out the Spanish tone. These spaces now have colorful tiles with coved ceilings, arched doorways, and French doors. Additionally, the butler's pantry and service kitchen also bear a new look with their new design providing more entertainment room.
The master suites open up to multiple balconies, and the lounge expands to a spacious upstairs deck. Outdoors, there's a swimming pool, a guest house, a bocce ball court, and an outdoor dining area. The home also has a putting green on the backyard for golf enthusiasts.
With such a rich history in the Hollywood film industry and its new elegant architecture, the home is undoubtedly going to exchange hands pretty soon!
The listing agents for the home are Diana Knox, Jake Valente, and Aaron Kirman from Aaron Kirman Group, Compass Realty.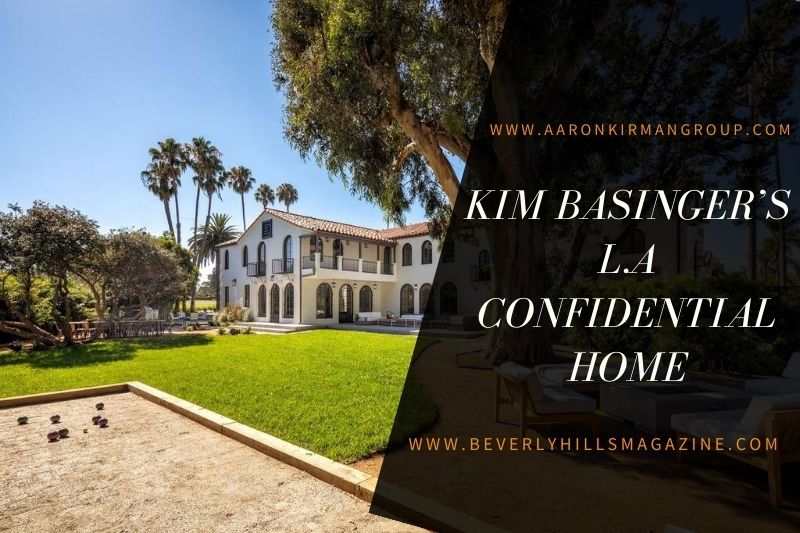 Courtesy of TopTenRealEstateDeals.com