Former NBC CEO and current CNN boss, Jeff Zucker, and his wife, Caryn, have listed their contemporary Manhattan apartment on the celebrity real estate market for $17.5 million. (Image Credit: Warburg Realty)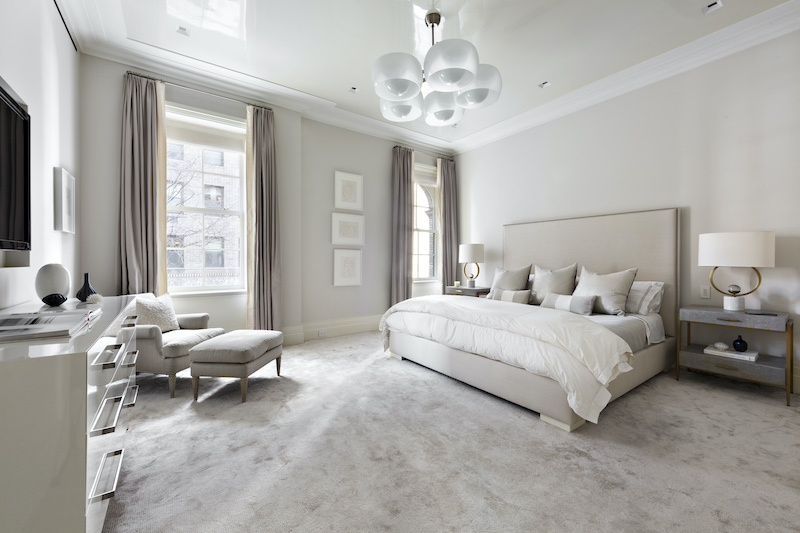 One of TV's first Generation X whizkids, Zucker went straight from college graduation to NBC. He started in a research job then moved to a producer's position at the Today show. At just age 26, he became the Today show's executive producer. His upward trajectory continued as eventually, he became president of NBC Entertainment. The businessman purchased this apartment in 2007 for $12.3 million the same year he hit the top spot as president and CEO of NBC Universal. In 2013, following Comcast's purchase of NBC, Zucker moved to CNN where he currently serves as network president.
An Elegant Manhattan Apartment
Planning for their growing family, Jeff and Caryn Zucker bought this five-bedroom apartment in the stunning pre-war Verona co-op building. The new owners promptly turned their home into a New York contemporary jewel box, filled with light spilling over the neutral decor. Above all, this luxury home remains unchanged today, a picture of pristine move-in readiness.
A private elevator provides entrance to the 11-room, 4.5-bath Manhattan apartment.  The rooms are large and elegant, speaking to a former era. Common living areas include a formal 38-foot-long living room, a formal dining room and a sophisticated black-lacquered library each with their own fireplace. Catering to those bringing work home, the private office hides away between the library and master suite. Furthermore, to assure the homeowner's privacy, the master suite, complete with three walk-in closets, sits on the opposite side of the apartment from the other five bedrooms.  
Contact Maddison Estates To Sell, Buy, Or Build Your Dream Home!
There is also a separate laundry room and service entrance.
As part of the Verona co-op, fees of $11,000 per month cover maintenance costs and many white-glove services provided to owners. These include salaries for uniformed door men, a resident superintendent who is on-call around the clock, and a lobby attendant.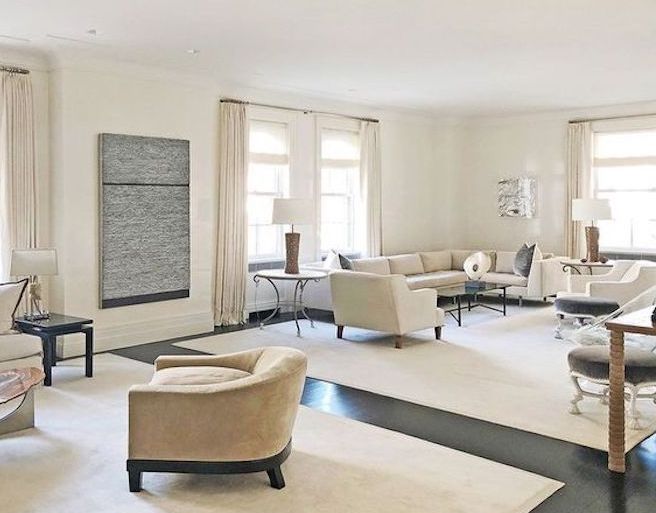 Prime Location
Situated in Manhattan's Upper East Side, this luxury property's location makes it even more enticing. Part of the affluent Lenox Hill neighborhood, it is close to myriad family activities like Central Park, the park's Zoo and cultural sites. Also, iconic Park, Madison and Fifth Avenues all cross through Lenox Hill. As such, residents enjoy fantastic shopping, upscale dining and, of course, an abundance of wealthy neighbors. Moreover, while the neighborhood is quite walkable, Lenox Hill benefits from a plethora of public transportation, including a newer subway line. Consequently, it is not surprising to learn Lenox Hill routinely ranks among the top neighborhoods in Manhattan.
Jeff and Caryn Zucker are selling their contemporary Manhattan apartment in a pre-war Italian Renaissance-style building. Just a block's stroll to Central Park, this luxury property has an asking price of $17.5 million. The listing agents are Linda Reiner and Lisa Tarnopol Deslauriers of Warburg Realty, New York City.
Courtesy of TopTenRealEstateDeals.com