We all have dreams of our post-work retirement days. Some of us envision ourselves waking up every morning to the sound of the ocean waves, taking long walks on the Malibu beaches before collecting sand dollars and seashells at sunset. Others see themselves aboard a flagship cruise liner, touring the world across the seven seas, exploring destinations they've only read about in magazines. Whether it's playing 18 holes at Beverly Hill's finest golf course or taking gourmet cooking classes with Hollywood's most talented chefs, each and every one of us pines for a taste of luxury during our retirement years. (Images Credit: Shutterstock)
An indulgent retirement might seem unrealistic in your imagination, but contrary to your beliefs, it's totally attainable with the right strategy and careful execution—the key is to live luxuriously while still making your retirement last. If you're dragging your feet through your 9:00-5:00, daydreaming about all the ways you can spend your time once you can finally retire, here's some advice.
Listen up: if you're already thinking about retirement and how you can enjoy those sunset years to the fullest, you should be prioritizing your retirement investments above all else. Put your home renovation projects on pause; that walk-in closet can wait. Right now, you need to be building your nest egg with strategic financial planning and wise investments. That means maximizing your annual retirement account contributions, carefully monitoring your portfolio, and adjusting your assets accordingly.
Younger investors can afford to be riskier with their choice of stocks and bonds since they have more time to recover in the event that the market crashes, but older investors should be more prudent. Be wary of purchasing annuities and always be on the lookout for lucrative opportunities in real estate and business equity.
Earn Extra Income During Retirement
Without fiscal planning, you might find yourself at the point of retirement lacking enough money to afford all the experiences you've eagerly awaited for years on end. Apart from personal savings, most retirees rely on Social Security income (which has been in steady decline in recent years) and payouts from their retirement accounts (which sometimes creates "statement shock" if workers confront their 401k balance and see the major decline in value of their savings).
If you want to achieve the retirement dream, you might need to pad your bank account through additional streams of income. Some sources may include…
Rent and royalties: Rental properties or book royalties can bring in income long after retirement
Part-time work: Many retirees choose to pick up a "side hustle" or part-time job even after their retirement
Home equity: If you meet reverse mortgage qualifications, you may be able to convert the wealth stored in the equity of your home into disposable income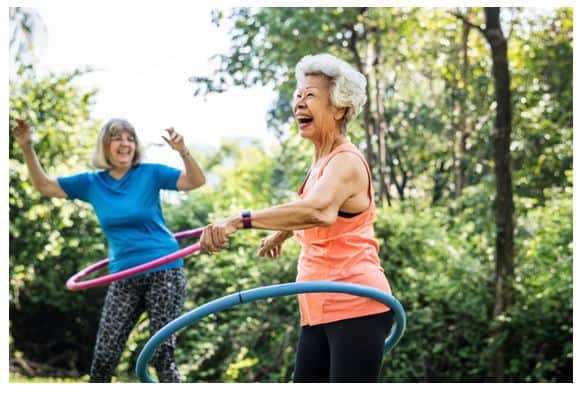 Now that your bank account is healthy and thriving, you need to keep yourself in the same condition! Growing old is never a pleasant thought… but it might be, considering the free time on your hands and the world at your fingertips. In order to check off every box on your bucket list, you need to stay healthy and keep yourself young during retirement. Continue to learn, remain active, and listen to your doctor in order to experience all this life has to offer.
Your personal and financial health are in great condition—now's the time to choose your dream retirement destination, remodel your home, and achieve all those life-long goals you've laid out for yourself since you were a little kid. Remember to keep your budget in mind; as awful as the "B" word might sound, it'll become your saving grace in terms of ensuring your post-retirement funds last longer than you do.
Here's a word to the wise: at the end of the day, when you look back at your life and all of your accomplishments, fancy cars, and expensive things won't be what stands out to you. What you'll remember and cherish most are the people and memories that made every day worth living. While planning and enjoying your retirement, don't be too swept up by the intrigue of glamour and status symbols. Instead, do your best to create a fulfilling retirement that will make every day meaningful—no matter how luxurious it is (or isn't).
Retirement's not as far away as it seems. Apply this advice now to watch everything seamlessly unfold down the road.