When a friend or a stranger is involved in a fender bender or a devastating crash, there are ways you can help them. Around this time, emotions might run high depending on the severity of the injury. But there are some essential things you can do for them at the accident scene and later on as they recover. When someone is involved in a car crash, there are chances that they have physical and emotional scars. Therefore, you should be careful when handling them. Here are the best ways to help a friend when they are involved in a car accident. (Image Credit:  Valter Cirillo/Pixabay)
Check Whether They Are Injured
If you witness an accident, first check whether anyone at the scene has been injured and make sure everyone is okay. If someone is injured and needs medical attention, you should offer first aid and call an ambulance. However, if they have sustained back or neck injuries, desist from moving them. Instead, it would help if you waited for medical staff to arrive and assess the injuries.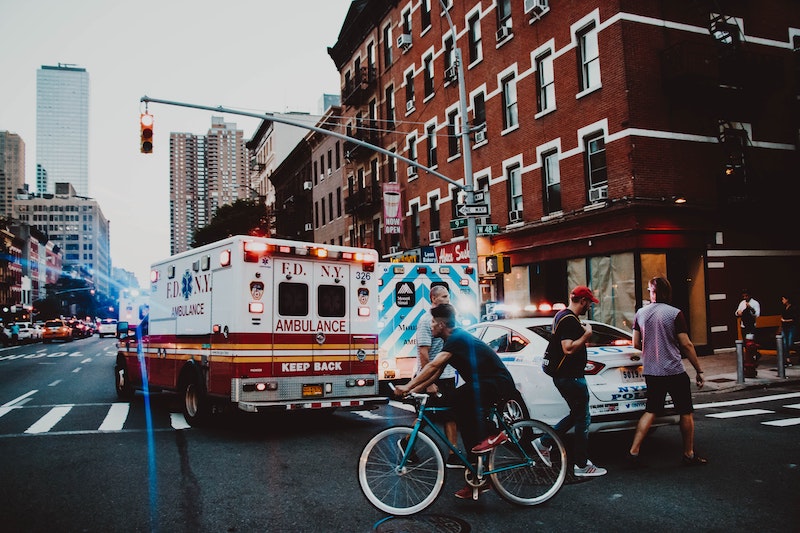 Contact the Police on Their Behalf
If someone has died, sustained physical injury or property has been damaged, it would help if you contact the police on the injured person's behalf. If the injured person happens to be a close friend or relative, request a police report on their behalf.  Also note the names, contact information, and badge numbers of the officers who responded. (Image Credit: Benjamin Voros/Unsplash)
Call an Attorney
Some accidents leave victims with lasting scars and considering that your friend needs your help, it's your responsibility to call a car accident attorney on their behalf, who will sort out the legal consequences. Your friend needs compensation for the injuries sustained. And they are not in a position to challenge the insurance in their state. Also, the attorney will defend your friend if it's unclear the party that was at fault. You will have to contact an experienced car accident attorney. One way is to search a genuine website and get a professional attorney who will represent your injured buddy. The attorney will relieve you of some responsibilities and focus on your friend's recovery. Moreover, they will deal with the insurance company on your behalf.
Gather Evidence on Their Behalf
Collect the basic insurance details of the other party, plate numbers, driver's license details, addresses, phone numbers, and names of all involved parties. When speaking to other drivers, be cooperative and cordial, but don't lay blame on anyone. If there are witnesses, get their contact information. Also, take photos of the injured person immediately after the accident. Later on, the pictures will be used as evidence by the insurance adjuster as they determine the amount of compensation that the victim should receive. Besides, take photos of the wrecked car and the accident scene to serve as evidence of the accident.
Helping Them Deal With Trauma
First, ensure that the accident victim needs emotional support before you volunteer to help. After all, some victims handle the emotional strain and panic attacks when they are alone. If they need emotional support, you can place your hands over their shoulders or hold their hands, then listen to them. When anxiety subsides, ask the victim whether they are ready to see a therapist or a doctor.
Anxiety and stress can wear down an injured person. And the chances are high that the victim questions their sanity and feels terrible about the events that have transpired. Reassure them that whatever they are going through is normal and that their bodies are reacting to the accident.

Just Listen to Them
After an accident, victims are often stressed and anxious. In addition, they may desire having someone around to just listen. Even though they might be to blame, this isn't the time to point fingers. Just listen and let them express their anger and frustration. It's a great way to manage anxiety and relieve stress. (Image Credit: Ben White/Unsplash)
Assure Them That You Will Help Them
Many caretakers give a vague supportive statement by asking victims to let them know when they need help. An accident victim might not take such an offer. They often don't want to be a burden or interfere with your schedule. Instead, take action by keeping them company, make doctor appointments on their behalf, prepare the meals, get medication, and take their kids to school.
Car accidents always leave physical and emotional scars, and your friend will need your help. Accidents are common. Hence, it's important to offer your friend emotional support and take care of their basic needs. Also, an attorney could help relieve some of the burdens by handling the legal aspect. This will allow you to focus on being there for your friend.