The matte-skinned, berry-lipped winter look is finally officially over as we move into the warmer months. That means that it's time for us to focus on clear glowing skin and bright eyes. Let's not forget plenty of protection from the sun's harmful UV rays. Here are some of the best beauty products and great ways that you can use skincare and makeup to get a beautiful beauty summer glow.
Protect Yourself From The Sun
First of all, during the summer it's important to make sure that you protect your skin from the sun. A lot of us want a healthy golden glow, but it's vital that you get this glow from fake tan instead of spending hours in the sun or on sun beds. We all know that if we're exposed to too much sun there's a strong possibility that we might end up getting skin cancer. From a purely aesthetic point of view, too much sun exposure can make your skin age more quickly than you'd like it to. If you want to avoid premature wrinkles, dry skin and discoloration, it's a good idea to slap on a layer of sunscreen with a high SPF before you put on your makeup. Make sure that you also apply sunscreen to your decolletage and the backs of your hands.
To start of any beauty regimen, you must always make sure you have the best facial mask to hydrate, exfoliate, and moisturize through every season. You'll fall in love with this celebrity 24 Karat Gold mask. Infused with 24 karat Gold, this luxurious mask will help you to brighten, plump, and deeply moisturize your skin. Precious gold works as a powerful antioxidant to fight signs of aging, giving your skin opulent glow. Blended with a potent dose of Vitamin C, this mask lightens hyper-pigmentation, revealing a luminous, revitalized complexion with each use.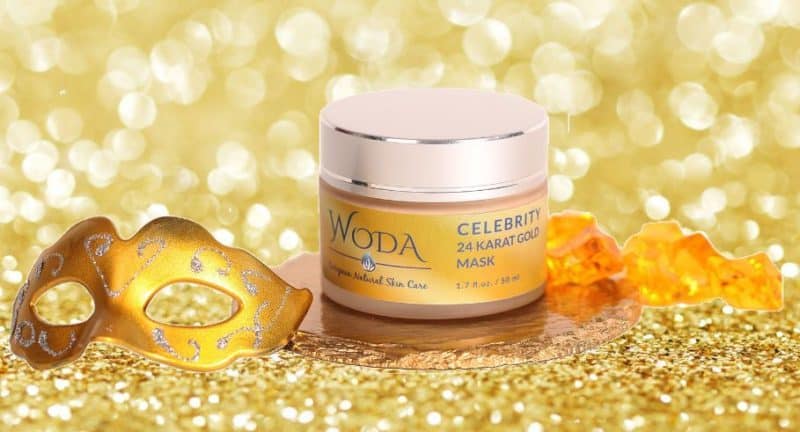 Fight aging and camouflage your problem areas with jane iredale Liquid Minerals, a light-reflecting foundation in a special liquid formula.What it does: Liquid Minerals is made of liposomes entrapping liposomes. This state-of-the-art technology encapsulates large amounts of active ingredients, which are time-released into the skin to provide beautiful, weightless coverage. The spheres are suspended in a gel of aloe vera, lavender flower water and vegetable glycerin. As you pump Liquid Minerals, the pigment capsules and serum mix for maximum, flawless coverage.

Get Exfoliating
If you want to glow, exfoliation is a key part of your skincare routine. A lot of the time, the reason your skin might look dull and dry is because of dead skin cells – exfoliating will clean these up and will also help your pores to look smaller – check out sites like Beauty Ambition and other beauty communities to find out more about how to improve your complexion. In turn, that will help with your summer natural glowing look. Although they can make your skin look fab, exfoliators can sometimes be pretty harsh, so make sure that your skin doesn't feel too tight and itchy after using it – this might mean that your skin is being stripped of its natural oils, which in turn means that it might start over producing sebum in order to compensate.
Must Have Beauty Products:
Chantecaille's 'Protect the Lion' eyeshadow palette is a part of a collection dedicated to the Lion Guardians foundation. The palette include four earthy shades inspired by the beautiful coats of lion cubs. 'Sand', 'African Topaz', 'Amboseli', and 'Rock' have shimmery finishes that flatter every skin tone – wear them alone or mixed together.

Start Strobing
If you want to really glow, then the number one technique you should be using is strobing. Contouring is so last year and let's face it – it's much more effective during the winter months when you aren't nearly as worried about your makeup melting off your face during the summer heat. After applying your moisturizer, start with a primer and leave it to settle into your pores for five minutes before applying your foundation. Then it's time to fill in your brows and to do your eye makeup. At the moment, any shimmery shades are in, so why not go for a dark gold colour and add some vaseline to the top of it to make your eyes really stand out?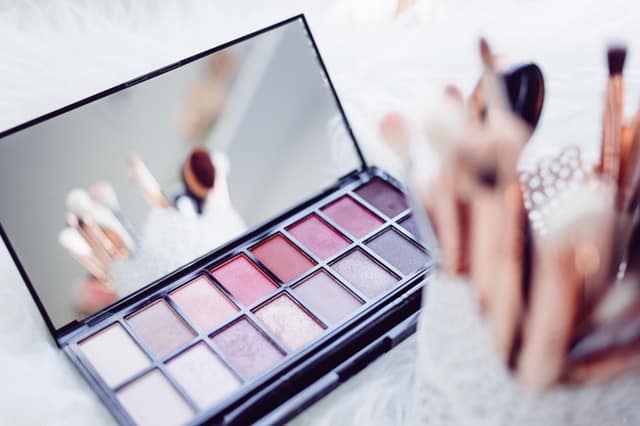 After applying concealer beneath your eyes and to any blemishes on your face, it's time to add some blusher. Try one like NARS Orgasm, with a little shine to brighten up your summer skin. Finally, get out the highlighter – it's time to start strobing. If you're going for a powder highlighter, use a small brush to apply. Liquid highlighters look great when blended in with a beauty blender. Add the highlighter to anywhere on your face where you want the light to hit you.