An excellent skin care routine will help you maintain healthy skin. You can also improve imperfections like acne, skin scarring, and dark spots. Continue reading to know four tips to help you find the ideal products to add to your skincare routine. (Images Courtesy of NO BS Marketplace)
Know Your Skin Type
The first step to finding the right skin care product is to know your skin type. Various products cater to different skin types. For example, a facial cleanser meant for oily skin can be harsh for dry skin.
Each person's skin has unique properties. But, you can classify these types into major categories which are:
People with dry skin may notice constant and noticeable flaking throughout each day. One of the leading causes of this skin type is dehydration. But, other causes may include hormonal changes, dry weather, and genetics.
People with oily skin have skins that produce excess sebum, which is the substance secreted by the sebaceous glands. Improper care for oily skin might lead to concerns like acne and blemishes. You'll know if you have oily skin if your skin looks and feels greasy.
Normal or Combination Skin
If you have normal skin, consider yourself lucky. Normal skin can be a sign of healthy skin, but it doesn't mean you don't need any skincare regimen anymore. Conversely, people with combination skin may have uneven skin types. For example, the cheeks are dry while the other areas of the face are oily.
Consult a dermatologist if you find it challenging to determine your skin type. Don't attempt to buy and use products that may not be compatible with your skin, or else you may face the consequences afterward.
Find the Right Ingredients
After determining your skin type, it's time to start finding the right products. Start browsing stores like Skincare Top List where you'll find the best recommendations and reviews. Read labels and product descriptions for the list of ingredients. Then, match those ingredients with your skin type to give you the best effect you want. How to get rid of bags?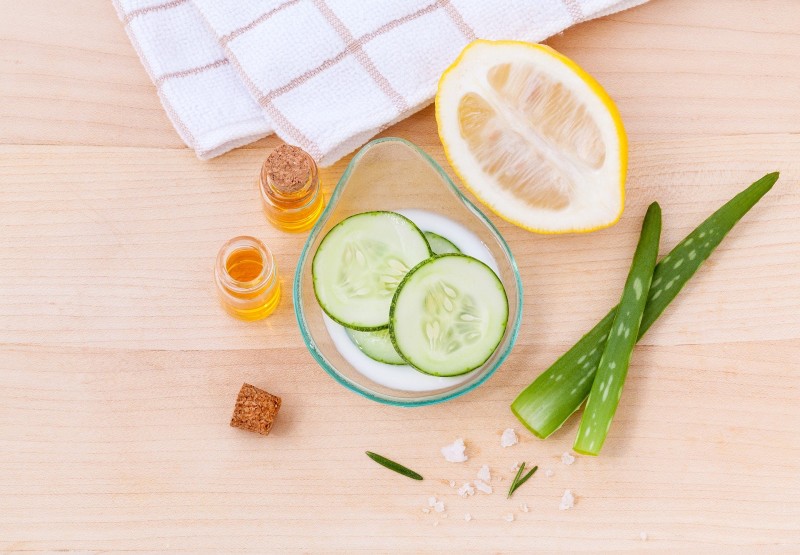 Here are the ingredients you should consider for the various skin types:
Consider skin care products with lactic acid and shea butter. These ingredients help provide extra hydration while delivering mild exfoliation to help remove flakes without damaging the skin.
Alpha hydroxy acids, benzoyl peroxide, and hyaluronic acid are a few ingredients you should consider in your skincare products if you have oily skin. These components can help control excess sebum production while maintaining proper moisture levels in the skin.
For Normal or Sensitive Skin
Aim to use skin care products with aloe vera, oatmeal, and shea butter. These ingredients can be excellent yet mild moisturizers to protect the skin's moisture levels without delivering adverse effects.
Test it Out
You can save yourself a lot of trouble by testing the product before purchasing it. The last thing that you would want is to eventually just throw the product in the trash bin because you find out that it's incompatible with your skin type.
Don't think that the product is working if you feel a burning sensation. If you see redness forming on your skin or if you feel a hot spot on the area of application, immediately stop using it.
Search for testers in physical shops and try the product before buying it. Otherwise, search for reviews from people in social media groups and online forums with the same skin type. You can also ask friends and family for their feedback and opinions about the skincare products they use.
Only apply a pea-sized amount on your skin at most when testing a skincare product. If you feel discomfort and it doesn't go away, contact your dermatologist immediately.
Buy Products that Fit Your Routine
Each person can have different skincare routines. But, many individuals follow much more extensive steps to make sure their skin stays healthy.
These standard steps are:
For the Morning – Cleanse, moisturize, and apply a broad-spectrum sunscreen.
For the Evening – Cleanse, tone, treat, and then moisturize.
You can also add other skincare products in between. For example, you can exfoliate after cleansing for your evening skincare regimen. But, don't attempt to use products on the premise of the idea that a certain product will automatically help your skin. It's better to stay safe than sorry by doing proper research before you buy a particular skincare product.
Remember to follow these tips when you're looking for excellent skincare products on the market. Make sure to determine your skin type, look for the right ingredients, and test the products before purchasing. Also, base your purchases on your current skincare goals and routine. You can always consult the advice of a trustworthy dermatologist to help determine the right products that can give you radiant and young-looking skin.