Italy is well known for having beautiful and magnificent sceneries and sites. Among them is the Amalfi Coast which encompasses some of the countries most visited areas. It is an idyllic region in Campania, Italy, and a site that is famous for its undisputed beauty and endless visitors due to the dramatic setting between the hills and the sea. Its unique location creates an enjoyable and cool view of the most enchanting corners of the Coast. If you are looking for a place to relax during your vacation and enjoy a fabulous stay, Hotel Villa Franca is the place for you.
Location
Hotel Villa Franca is located in Amalfi Italy on a hill in between a cliff-top and the Mediterranean Sea.  It's just a few steps away from two luxurious beaches allowing guests to experience the cool fresh breeze from the sea.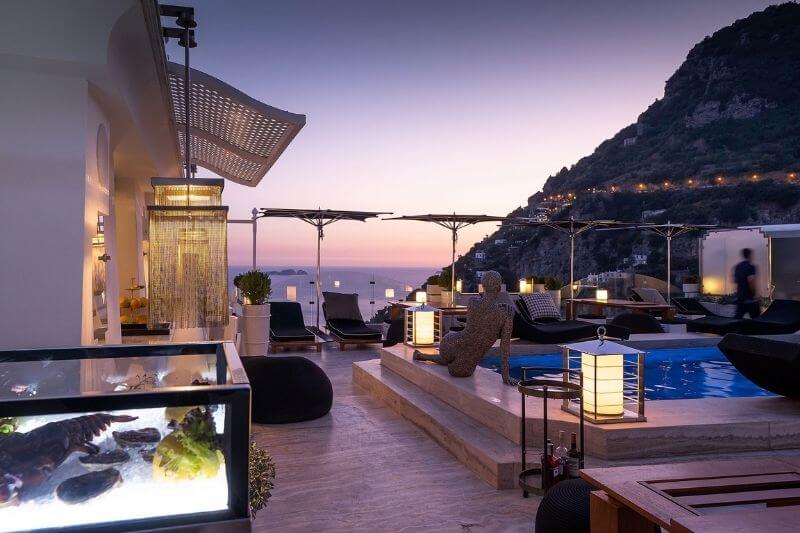 Other sites neighboring the Villa Franca are shops and stores which are easily accessible – barely thirty minutes' drive.
Rooms and Accommodation
Hotel Villa Franca is among the hotels in Italy with elegant, calm, comfortable, and spacious rooms. The room features unique art and design with a great style décor accompanied with posh furniture. The rooms also feature a Wake-up service, Hairdryer, Telephone bottled water, Safe, Clothes rack, and a Private balcony.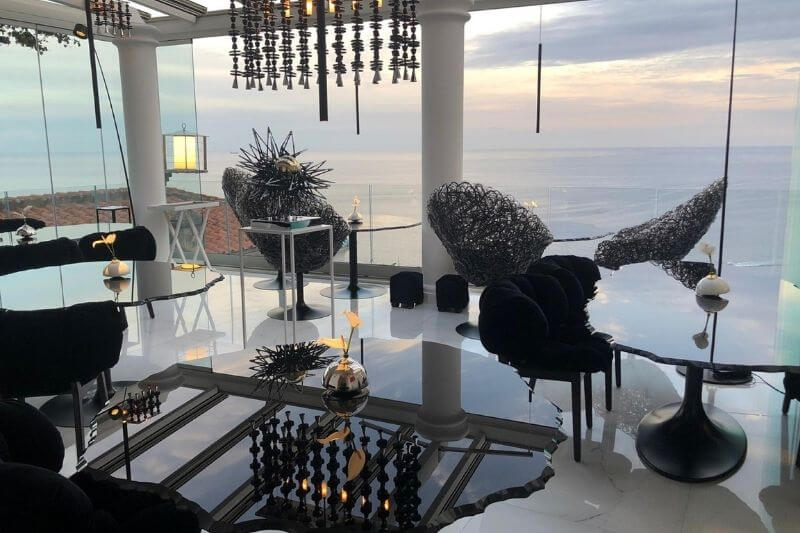 Furthermore, the rooms have windows which allow a beautiful view down the hills filled with adequate sunlight. The hotel offers different types of suites: HVF Master Room, HVF Classic Room, HVF Room, Studio Room, Terrace Room, Junior Suite, Superior Room, and De Luxe Room. Each room offers a different type of experience from a king-sized bed, Italian Linen Bedsheets, and a minibar.
Bedrooms have white floor tiles made with a turquoise design. Rooms found in the main Villa come with balconies for guests to enjoy the calm and unique view of the Mediterranean Sea. Moreover, Superior rooms have iPad, Nespresso machines, and Bang &Olufsen speakers.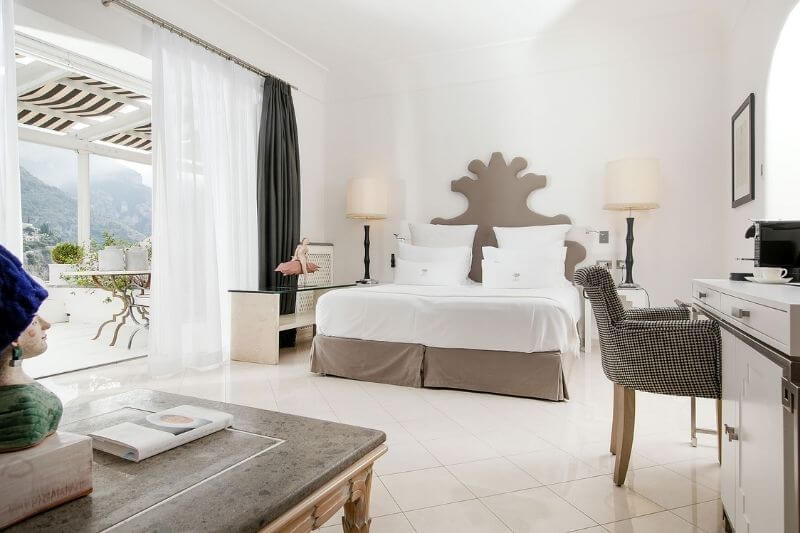 Besides that, it provides Wi-Fi to cater to the needs of internet users. The bathrooms are made of Italian marbles filled with adequate citrusy in-house toiletries to enhance the Italian Atmosphere while taking a cold or hot bathe. Kid's amenities are also provided upon request.
Foods and Drinks
Food is a very important thing in every hotel or resort. At Villa Franca, the topic of food is no joke. They provide different types of cuisines to suit customers' needs and tastes. They provide an option of dining in a classy veranda accompanied with great menus filled with local traditions and spices prepared by the famous Michelin- Starred and Ischia-born golden Boy Nino di Costanzo together with his team.
Additionally, they provide foods such as Spaghetti, lemon, and langoustine risotto accompanied by a variety of 900 labels of Italian Wine to choose from. There's also grilled fish, pasta, and salads from the Galli Grill, Caviar, and mouth-watering cocktails at the Krug Champagne.
Among the foods and drinks offered include a heavy and enticing breakfast comprised of Buffalo yogurt, fresh fruit, organic jams, homemade pastries, eggs, and mozzarella which are served with the order.
For a private romantic date, the hotel offers in-room dining which is available for 24 hours. But if you're looking for a more outdoorsy experience, you can always enjoy peaceful dining in the terrace room while savoring the cool breeze.
Meetings and Events
The Hotel Villa Franca also provides room for meetings and events for its guests. Guests have a choice of choosing a bigger, medium, or smaller room depending on the number of attendees. The hotel provides free Wi-Fi services and also a payable Wi-Fi subscription upon request.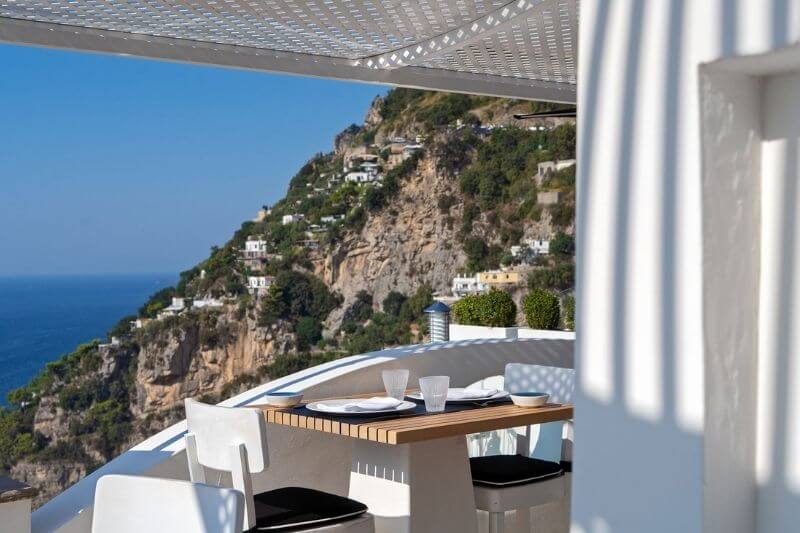 Moreover, the hotel provides meetings and events equipment together with special menus.
Weddings
The hotel has ample space and beautiful scenery to conduct weddings and engagement ceremonies. At Hotel Villa Franca, weddings are organized to perfection. Whether you want to tie the knot under the stars, or by the beach overlooking the dark blue ocean waters, the hotel can make it happen. Additionally, they can help you plan an unforgettable honeymoon to give you the perfect start to your marriage life. Check out their wedding packages.
Other Services and Facilities
The Hotel has additional services that will make your vacation, business meeting, or honeymoon extravagant. Some of the services include:
Restaurants that offer cooking lessons and cocktail making classes.
A bar that offers the sweetest Italian lemon drink served by friendly and professional staff.
A decent-sized rooftop Pool with a relaxing sun lounger, fitness center, and a spa.
Other excellent facilities include Laundry, Steam room, Room service, and Sauna.
Final Thoughts
The Hotel Villa Franca is among the best resorts on Amalfi Coast, Italy that will make you escape from the troubled-noisy street of Italy. Among the services provided include Sauna which offers great beauty services, body treatments, and healing experiences to make you forget your troubles.
Therefore, if you are planning to attend a business meeting, a holiday vacation, or a wedding ceremony, consider Hotel Villa Franca among your top-list Hotels.