The Hotel di Savoia has been at the height of luxury and sophistication in Milan, Italy, ever since it was first opened in 1927. It was made a part of the Dorchester Collection in 2003. The Hotel is modeled after the Neoclassical style of architecture, which was extremely popular in Europe in the 1920-30s. Nearly 100 years later, the hotel still has the look of something straight out of the Roaring 20's, complete with elegant antique furniture. Of course, there are modern amenities as well. So, whether you stayed here fifty years ago or five years ago, there is a mix of both new and old to look forward to. (Image Credits: Dorchester Collection)
Elegant Suites
In total, there are 301 rooms in the Hotel Principe di Savioa. Out of these 301 rooms, there are 41 suites. All of these room fit on ten floors of the building. There are four main types of rooms to pick from, excluding the suites. These include the classic, deluxe, premium, and mosaic rooms. All of these rooms are decorated in the finest Italian furniture, with beautiful wooden beds and gorgeous private bathrooms. Each of these rooms come with their own special features.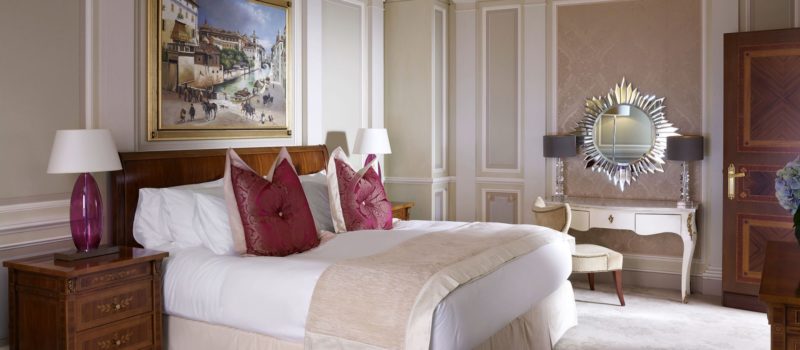 There are two basic types of suites: the junior and ambassador suite. While both of these types of suites are gorgeous as is, you can still upgrade to one of the hotel's signature suites. These include the Principe, Principe Executive, Royal, Imperial, and Presidential Suite. Out of these, the Presidential Suite is the most impressive. This suite is enormous, containing both three bedrooms and bathrooms. Of course, that's not all! Guests can lounge outside on the suite's private balcony. If you prefer to stay indoors, then you are sure to love the suite's private swimming pool, Jacuzzi, and Turkish bath.
Milanese Cuisine and Drinks
Many hotels around the world have a restaurant in them, but the Hotel Principe di Savoia takes things to the next level by having two restaurants and a bar inside. The Acanto is the hotel's main restaurant. This is the place to go if you are looking for a graceful dinner and full wine glasses. The Acanto is also open for breakfast and lunch, but it is most popular at dinner time. The hotel's other restaurant is Il Salotto. This restaurant is perfect for lunch and lighter meals. You can also come here to get coffee and drinks. While still elegant, this restaurant has a slightly more casual atmosphere than The Acanto.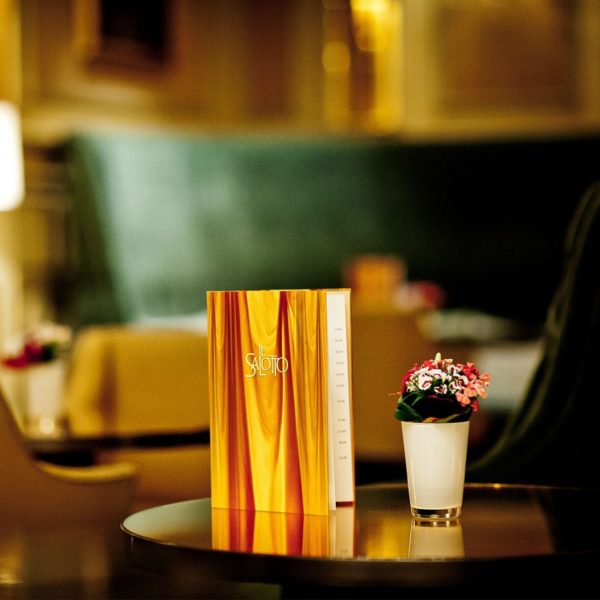 If you are just looking to get drinks or appetizers, then you may feel more at home at the Principe Bar. The bar is decorated with vintage bottles and posters. The bar looks just as classy as the hotel itself but has a much more relaxed personality. There is even a live DJ every night! If needed, the bar can also be rented out for the night for use in private parties and other events.
Relaxing Spa
It is near-impossible to be stressed out while staying at such a glamorous hotel. However, if you feel any tension at all, know that you can relieve some of your stress by visiting the Club 10 Fitness & Beauty Center, which every guest staying at the hotel is invited to enjoy. While at the spa, visitors can enjoy manicures, pedicures, massages, and a variety of spa packages. No matter what your budget is or how much time you have, you are sure to find something fun to do at the spa.
Sophisticated Weddings
If you are looking for nothing less than pure luxury on your wedding day, then there's nowhere better to get married than the Hotel Principe di Savoia. There are a couple of venues to pick from, with the Veranda Ballroom being one of the most elegant rooms in the hotel. The room can fit up to 160 guests. Some of the most impressive decorations here include large windows, over a dozen crystal chandeliers, and high ceilings. The room also opens out into a large flowering garden. All of these things, along with the option for catering and wedding-day spa treatments, makes this the ideal place to have a wedding and reception.
Final Thoughts
The next time you are planning a visit to Milan, consider staying at the Hotel Principe di Savoia. There is hardly a hotel in all of Italy that is more luxurious than this one. If you want to learn more about the hotel or book your reservation, check out their website. Have fun on your vacation!