Calling all lovely ladies who want to get a hot pink fashion model style to dazzle the world with your amazing beauty! Form fitted tube top dresses will always be in style, and when they are in bold colors it makes it one of the hottest Hollywood styles to have.
We absolutely adore this strapless hot pink bell-sleeve Mac Duggal dress. It's a great evening or party piece that will literally turn heads. Pair it with this ultra cool black silk blend flared coat by Alexander McQueen with round neck, concealed front fastening, and buttoned cufflinks. This is a favorite in the fashion world, and in runway fashions shows around the world.
This hot pink style is worn best with these Manolo Blahnik Carolyne satin slingback heels. They are so unique everyone will want to know where you got them, and they're really comfortable too. Go ahead, share your fashion secrets!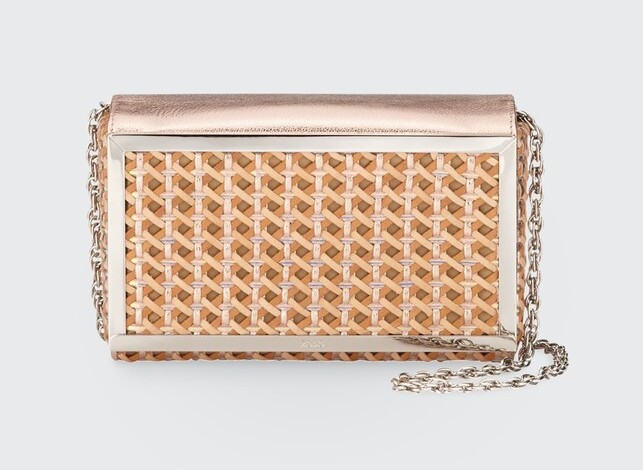 We made this fashion magazine collection a black, rose and silver combination with hot pink as the main color. We are a huge fan of this RODO metallic clutch. It lends a cool glamour to the entire outfit in this fashion magazine must have style. You can wear it with almost every evening outfit. It's a sure win! Then adorn your lovely lady fingers with this Lynn Ban pave cross ring with rhodium plated silver and sapphire.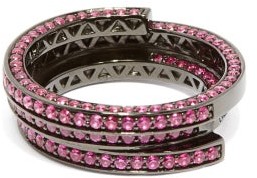 Finally, complete this hot pink style with this gorgeous Two Hearts silver diamond necklace. They are both sparkling stunners!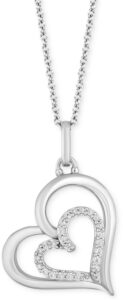 What are you waiting for? Get this hot pink style today and show the world your inner fashion model like Karlie Kloss.
SHOP MORE HOT PINK STYLE NOW!!!