This year marks the 25th anniversary of the famed Titanic film which won hearts all over the world, and inspired many to believe in true love again.
We get up close and personal with Billy Zane, the devilishly good looking and not so sweet antagonist "Cal" who was beloved Rose's arrogant husband in the epic movie. Yet there is more than meets the eye when it comes to handsome Zane. He is a deep thinker, highly sensitive, and has a soul full of contemplative adventures that he is sharing through his natural talent as a painter and creative artist.
Billy Zane is Hollywood actor and artist whose famous television shows and movies include Titanic, Twin Peaks, Only You, Sniper Franchise, Back to the Future, and others. Currently, he is also an Abstract artist! More importantly, he dabbles in photography, drawings and paintings whose authenticity has captured the eyes of many. Also, he has over 120 titles to his credit!
AS A PAINTER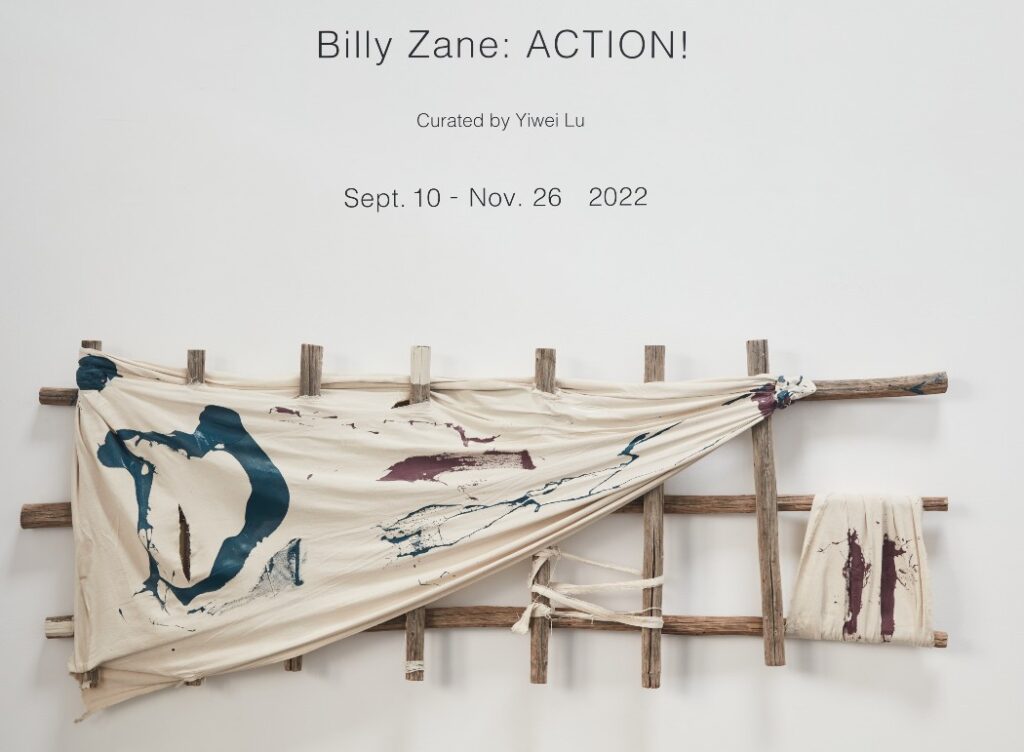 As a painter, Billy Zane's technique involves painting in the outdoors, under fleeting daylight and with the use of recycled materials. The more exotic the location, the better. Additionally, his process is all about abstract expressionism and bold juxtapositions of bright and dark colors. There is a known contradiction to his art and calls it "beautiful accidents", both intentional and naturally occurring. Somewhat of a "Magic" where the artwork takes on a life of its own. Let us now take a look at 2 captivating abstract paintings. Catch his latest and upcoming exhibition called "Action! Paintings by Billy Zane" held at Speedy Gallery in Bergamot Station.
SPEEDY GALLERY:
The work heads to the Speedy Gallery from curator Yiwei Lu, gallery owner Atsushi Fukuda and gallery director Marguerite Marcella. Speedy Gallery opened in Los Angeles in 2018 and found its home in Bergamot Station in 2020. Atsushi recognized LA as an artistic melting pot and set out with the goal to introduce LA to emerging Asian artists. Since then the gallery has showcased emerging international artists and as quickly as Speedy's network has grown, so has its vision. Furthermore, with this new exhibition and collaboration with the artist Billy Zane and the curator Yiwei Lu Speedy is growing its relationship with the city of LA.
PAINTINGS
Beverly Hills Magazine: Please tell us a little about yourself. Where are you from, where did you grow up, any training or education background?
Billy Zane: I was born in Chicago to 2nd generation Greeks and my love of and exposure to the arts I owe to my parents, Bill, and Thalia Zane.
Beverly Hills Magazine: How wonderful! When did you discover your talent as an artist (painter)?
Billy Zane: I always drew but painted simply for the sheer personal joy of it. Perhaps making one painting a year since a teen. Then it was on set of Titanic in 1997 that I turned idle time, offset, in Mexico, over the seven months we were filming, that really unleashed my voice and technique. Still, it was simply for my own pleasure and home decoration. It was only in 2010 when my sister brought Santa Monica based gallery owner, Laurie Frank to our house while I was out of town working, that I was offered an exhibition. I suppose it was then, when someone, unprompted, with expertise and taste, whom I respected validated work I never intended to show nor solicit. But boy when that happened! 🙂
Beverly Hills Magazine: I bet! That opened a whole new world of professional creativity to you. What a great gift! How do you prepare for each new piece?
Billy Zane: By not preparing actually. Other than a visit to Farrow and Ball and seeing what paint is available the day of. By welcoming the imposed limitations. I prefer recycling old canvas and new assemblage discoveries from scrap metal shops, and a variety of preferred imaginariums I frequent throughout Pasadena, Van Nuys, Venice, Beverly Hills, and Highland Park.
Beverly Hills Magazine: Yes, God is the original artist and we can see gain so much inspiration from what is already created all around us, even in nature. What inspired you to paint, of all the mediums to choose from out there?
Billy Zane: I love the fluidity of the medium. When enough pressure and speed is applied in application, physics takes over and the trajectory though initially directed is out one's complete control.
Beverly Hills Magazine: Where do you get your inspiration?
Billy Zane: Food preparation. A balanced plate.
Beverly Hills Magazine: What is your art signature? What makes your work unique?
Billy Zane: There are signature strokes and pours and familiar mixed media materials that tell you it's a Zane.
Beverly Hills Magazine: How to you price/value each piece?
Billy Zane: Size. Quality. Current market and previous sales.
Beverly Hills Magazine: Why do you think art is such a valuable collector's item?
Billy Zane: It travels. It also transports you.
Beverly Hills Magazine: Absolutely! The subjetcive experience of art is truly ethereal and even surreal. Tell me, why are art collectors an important part of the art world?
Billy Zane: Well, beyond the obvious, love I suppose. I feel the frustrated artist within them and always encourage collectors to pick up the brush. I feel the suppressed desire, their fine taste and knowledge aching to be unleashed not just be reserve themselves to appreciation.
Beverly Hills Magazine: What message do you hope to convey through your work?
Billy Zane: Ecstasy. Whimsey. Bravery.
Beverly Hills Magazine: I love that! What advice would you give to aspiring artists out there?
Billy Zane: Paint with confidence. Don't be tentative. Paint for yourself first.
Beverly Hills Magazine: Have you discovered a personal purpose in what you do?
Billy Zane: Service first, in all expressions and interactions. The benefits will follow inevitably I find. At least in my experience.
Beverly Hills Magazine: Where can readers buy your artwork or contact you?
Billy Zane: Currently their is an open exhibition at Speedy Art Gallery  at 2525 Michigan Avenue. B5B, Santa Monica Ca, 90404 where Gallery Owners Atoshi and Umi are generously hosting my show curated by the talented gallery owner herself Yiwei Lu. You can also see previous works of mine at www.billyzaneart.com or reach out to me at billy@billyzaneart.com