How people meet and form connections is changing rapidly in a progressive city like ours. You can't just rely on the old tried-and-true methods of meeting other singles if you want to be successful. Instead, you have to branch out of your comfort zone if you want to get great results. (Image Credit: Анастасия Гепп  /Pixabay)
If you're the type of person who wants to meet someone and form a natural connection with them I have a bit of good news: Though times have changed, it's not really much different than it was before. Sure, mobile dating has taken the world by storm but that's not really a bad thing!
Where Meeting Women In Beverly Hills Is Easy
These are our favorite spots to regularly bump into single women. Not only are there a lot of women here these are also places where striking up a conversation isn't too difficult.
But where do you find these wonderful women with whom you can have a great relationship? Read on.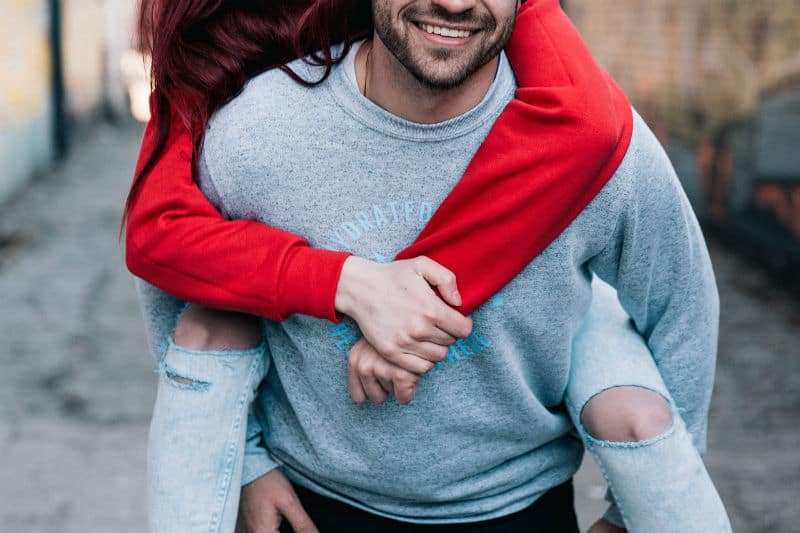 This is a bit classier than buying some a drink at a typical bar and there are a TON of great options around Beverly Hills. A bar can be a highly sexualized environment – so if you're looking for a more meaningful connection. That' won't work for you.
A lounge is where people go looking to develop a connection with someone. If you see a group of women at a table and one of them catches your eye then you might as well send her a drink!
An easy way to do this is to ask her server what she's drinking. Then ask them to bring one to her. This isn't as conventional as buying someone a drink in a bar but it can be a great way to start off a relationship with a lot of laughter!
 Online Dating Sites Are Also Great
We're in the internet age now and with it comes a little more efficiency and ease to the dating world. While there's nothing quite like meeting someone out, face-to-face; you can't beat the convenience and efficiency of online dating. Finding potential matches to get started dating couldn't be any easier with the vast range of dating sites and apps to choose from.
There are so many options from Christian dating sites, to sites for seniors. Make sure you are emotionally ready to meet people online and be prepared to start a relationship if you do.
If you are looking for additional suggestions on which sites and apps are best there are a number of great dating advice websites that can make it easy for you.
 At Parties
Beverly Hills is famous for its parties! There are all manner of men and women at parties and you can find someone who's relatively level-headed and looking for a good relationship. Or you can find someone who's in to drinking and having a good night with you.
Either way, you're going to have to make a point of getting into the limelight if you want to meet some of the more energized partiers. Stand in the kitchen by the fridge. Stand near the food. Sit in the living room where there's music. There will be no shortage of girls talking to you.
That said, parties can also be a great place for introverts to make good connections (if you can make it through the door, which is always the hardest part).
Sitting alone in a corner may not be the most conventionally sexy thing. Let me tell you that if another introvert sees an attractive person sitting alone drinking lemon water, you're bound to begin one of the best relationships of your life. I've met many fellow introverts at parties who were just looking for some shelter from the social atmosphere.
Volunteer Work
If you're looking for a girl who's going to be great for you and who has the right type of attitude to help you raise kids or to meet your family, you can probably meet one while doing volunteer work.
This is a bit of a risk but the worst case scenario is that you'll be able to help your community without taking home a cute girl. The best case scenario is that you'll be able to make a friendly connection and help your community while you're at it. Those are both pretty good options.
Standing In Line
This point really stresses the fact that you can meet a woman anywhere. The most important thing isn't the atmosphere or the location, it's your confidence. If you see a beautiful woman, talk to her. Men face this same problem, wondering where to meet women, because many of them don't realize the only way to do it is to talk to them.
The cool part about this is that you'll meet a woman who's interested in the same stuff that you are. In the line at Starbucks? Open up with a quick conversation about coffee. In line at a festival? You can start meeting girls before you even pass through the gates!
Coffee shops are a great place to meet women. Think of them like bars, except that everyone's a lot more clear-headed and it's a more casual daytime environment.
Coffee shops can help you meet all sorts of people. Successful self-employed workers can spend all day at a coffee shop. Cool people with wild lifestyles can pop in for a java before heading off to spin fire. Humble women with quiet lives can be found reading books in corners.
If you bring a laptop, you also bring with you an extra method of meeting women. Usually, there are a limited number of outlets available, and if you see a table with a cute girl at it and an outlet nearby, you have a totally valid reason to ask to set up shop at the same table.
At a Dog Park
Do you have a dog? Then you can have a great time meeting people at the dog park. If you don't have a dog, this is still feasible. You can tell a girl that you spend time at the dog park because you're not in a good place to get your own dog. You just like hanging out with the dogs that are there and meeting their owners. It's true and it's fun!
You can also just borrow a dog from a friend. You can use cheesy meetup ideas, telling someone that you should exchange contact information because your dogs are getting along.
Either way, confidence is still key. If you really want to include someone in your life, you'll find a way, even if you have to stumble over your words and make it overly apparent that you want to spend time with her. If someone's interested in you, then they'll just think this is cute, and it's no reason to feel embarrassed.
If you see a young lady shopping at the grocery store by herself, buying a relatively small amount of food, you can probably determine that she's single. There are many reasons to go talk to her.
"Where did you find that spatula? I need one like that."
"Are there any more of those fruits? I must have missed them."
Or, you can just say "hello." Assuming she is open enough and willing to converse, this is always the most honest and effective way to start a conversation. Then you can skip the small talk!
Also, grocery stores have line-ups. We've already discussed the value of lineups for meeting women and grocery store line-ups are no exception. You can combine the earlier opening lines and drop them on a woman in a line-up – just make sure you choose the right girl.
There are a ton of places that you can meet new people in Beverly Hills. Really, all you have to do is go outside. Confidence is more important than the actual location that you choose to meet women in Beverly Hills, though the right location can help you find the right girl.