With the sun shining, there'll be plenty of reasons to wear this glamorous style, in black, purple, and gold.
Dazzle them with this classy suede GUCCI skirt. It's a sleek shape that will bring out your girlish curves in all the right places. Plus it has a cute horseshoe buckle detail in front. We paired this fabulous skirt style with this must have black wrap-effect blouse by Phillip Lim.
Then of course, to match the elegance of this style, wear these Saint Laurent Ankle Boots in suede. Not too high, not too short; the perfect high heel for every classy lady. Then we fell in love with the complimentary gold and black accessories of this glamorous in style ensemble.
We chose 4 colors for this outfit to give added dimension to this fashion magazine selection. Get the perfect handbag for this ensemble with this gold Jimmy Choo Candy Glitter Clutch. This matches perfectly with the golden jewelry we added to this glamorous look.
Additionally, you will love this stunning yellow gold Mother of Pearl pendant necklace is stunning. Inspired by Marco's passion for creative jewelry design and pearls that bring a sense of sophisticated whimsy to any look. On the runway, this versatile necklace is paired with both day and evening looks.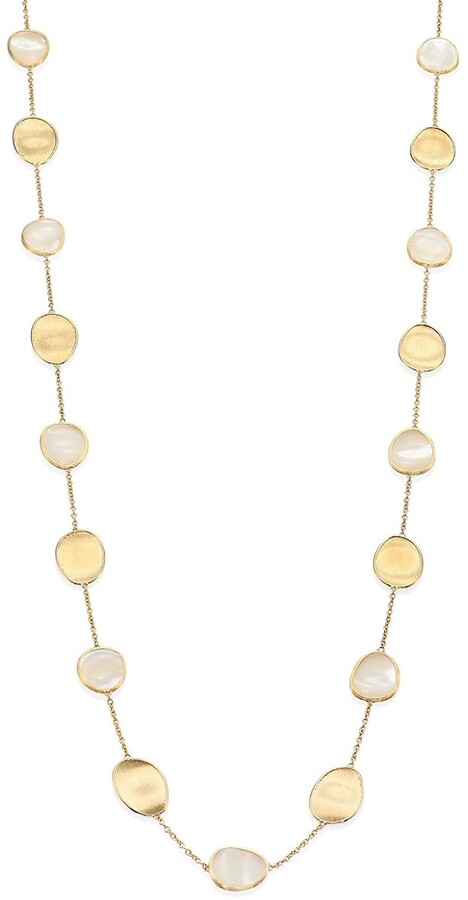 We paired the pendant necklace with these Lana Flawless diamond hoop earrings in 14K gold. These offer a subtle yet chic addition to this ensemble, adding the perfect feminine touch of class.
Finally, the last jewelry item in this collection is a stunning gold & diamond ring with a beautiful opal by Shinkai.
An absolutely stunning multi-color glamorous style, that is for any woman who chooses to make her own rules, and walk her own way, in style, of course.
SHOP MORE GLAMOROUS STYLE NOW!!!