Gigi Hadid is known worldwide for her stunning model-looks and beauty. She is absolutely gorgeous and her makeup looks are the pinnacle of that perfect "Instagram beauty." Although it is true that she is a model, her beauty-looks are not unobtainable. With this set, the tools to help recreate her signature look will be at your disposal.
Too Faced White Peach Eyeshadow Palette
At the heart of Gigi's makeup looks is a soft and neutral eye. She lets the color of her eyes do the talking. White Peach by Too Faced is the perfect palette to help you do this too. The palette comes with eleven warm shades and also a bedazzled dramatic shade, making twelve in total. Varying from matte, to shimmer, and glitter, the palette is perfect to create a dramatic look while simply intensifying the shape of your eye and accentuating it. The formula is silky smooth and provides intense pigment. In fact, using a liner brush with the darker shades could easily substitute for eyeliner. This palette has it all.

E.L.F. Waterproof Eyeliner Pen
Seeing as the eye is the most important part of Gigi Hadid's beauty looks, a great eyeliner is required. This particular liner pen comes in three shades, Black, Coffee, and Midnight, all of which are perfect but for this look we recommend Black. This fine eyeliner has great pigment payoff and doesn't smudge while the brush is capable of thin or thick lines. A good liner is a must-have, so do not leave this choice behind!

Maybelline Lash Sensational Luscious Mascara
To obtain any intense but subtle eye look, a great mascara is essential. Darkening and lengthening the eyelashes is what brings intensity to the look, giving a deeper and more dimensional aesthetic. This formula is incredibly pigmented and the specially shaped wand makes it easy to grip the root of your lashes. Without clumping, this mascara gives denser and fuller lashes that look natural. The right mascara can pull any look together.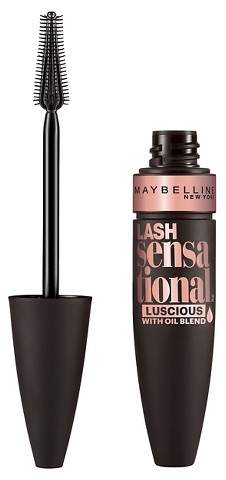 Lash Star Beauty Visionary Lashes
Of course, the only way to create the perfect cat-eye without wearing chunky liner is the perfect pair of dramatic lashes. They lashes boast an intense curl that will not wilt and the perfect fanned-out look. Not too full and not too sparse, these lashes rock being bold but yet not over-the-top.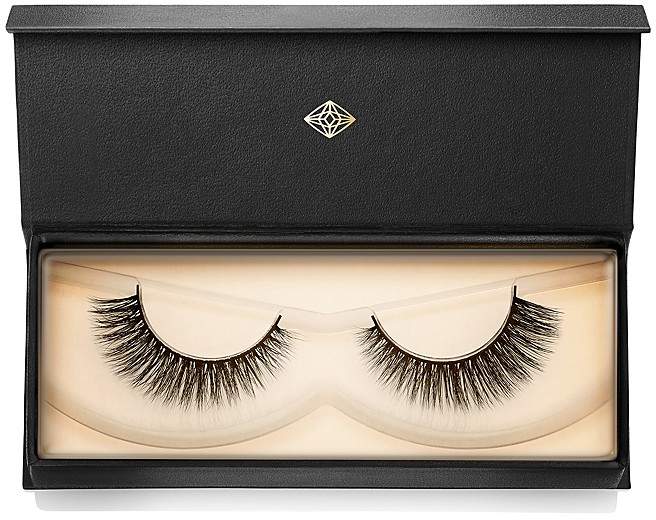 Jouer Powder Highlighter
Just because a look is subtle doesn't mean you cannot wear a great highlighter. This particular highlighter comes in six shades, but we feel that Topaz is the ideal color to help rock Gigi's look. The formula is pearlescent, creamy, and smooth, making it long-lasting so you can rock a natural glow all day. It glides on with incredible ease and blends flawlessly. All things considered, this highlighter is a must have for any look.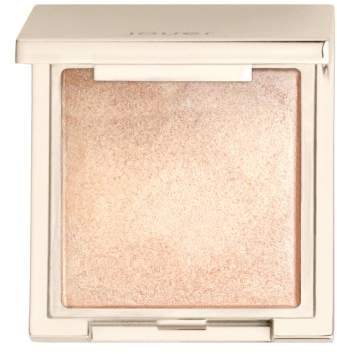 L.A. Girl Spicy Matte Velvet Lipstick
Moreover, wearing a neutral eye always paves the way for the perfect bold and matte lip. This lipstick provides just that. It gives intense pigment pay off and does not dry out your lips because of its shea butter-based formula. It is rich and glides on smoothly, giving a creamy and hydrated feeling to your lips while drying matte. The Spicy Matte Velvet Lipstick is the perfect addition to your Gigi Hadid-inspired look.

Dolce & Gabbana Garden Eau De Parfum
Last but certainly not least is a beautiful scent to compliment your look. This perfume is perfect for summer, carrying a light and care-free floral scent. At the top of the scent is the refreshing scent of white flowers and citrus. The heart of the fragrance is coconut and ylang-ylang, bringing more a more rounded depth to the scent. And finally, the base note brings an earthy element with the help of delicate sandalwood. The perfume is well-rounded and perfect for any season, bringing the light, refreshing, and sweet scents of summer with it.

All things considered, Gigi Hadid is one of the current beauty-trend influencers. She is famous for her subtle but intense makeup looks. Luckily, with the help of this set, you can obtain a look that is inspired by the trends she spearheads.
Written by Lexi Sheridon

SHOP MORE BEAUTY PRODUCTS NOW!!!