Iconic makeup looks and hair go hand-in-hand. They cannot be separated and why would you want to? This set will help you know which makeup looks to pair with your luscious locks while also providing hair-care selections. Do not miss out on this set with a color scheme inspired by Black Panther!
Cartier La Panthere Étincelante Eau de Parfum
At the center of this look is the perfect perfume by Cartier. To pull off a look that captures the majesty of a panther, an elegant yet wild scent is needed. This captivating fragrance first hits your nose as the gentle and delicate scent of gardenia. It transforms with a musky base note, bringing dimension and depth. Bringing something floral and delicate and then deepening it with a musk that adds mystery and power is the absolute best representation of a panther that scent can give you. Beauty and power.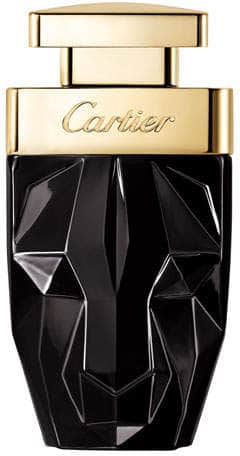 Agave Smoothing Shampoo and Conditioner
This shampoo removes debris and build-up from products while leaving your hair natural, clean, and smooth. The condition returns moisture and hydration, providing the perfect remedy for dry and damaged hair to leave it shiny and soft. It is important to have the right shampoo and conditioner, as it is the secret to healthy hair.
Philosophy Cinnamon Buns 3-in-1 Shampoo, Body Wash, and Bubble Bath
If you love the smell of cinnamon buns this is perfect for you. Tripling as a shampoo, body wash, and bubble bath, this cinnamon beauty product does it all and brings warmth to your scent. The formula is gentle, leaving you clean and smelling amazing all day long.
Sally Hershberger Vanity Hair Shaping Balm
For the last of the hair products, this 24K shaping balm is perhaps the most important. The formula can hold your hair in place like a traditional wax but has the texture of a pomade. It is ideal for outlining layers and shaping short hair, as well as helping tame unruly hair. All in all, this shaping balm is perfect for adding shine, volume, and texture to your hairstyle and is essential to this collection.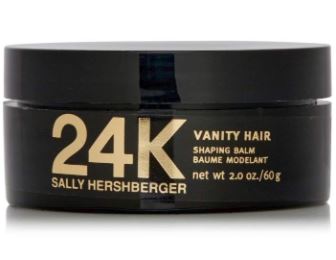 Tom Ford Lip Color
This lipstick range comes in an astounding fifty shades but, for us, the perfect shade for this look is Sable Smoke. This lipstick has many exotic ingredients that help make up its formula, one of them being Brazilian murumuru butter to bring hydration to your lips. The texture is ultra-creamy and the formula glides on effortlessly with intense pigment payoff and equal coverage. This is the ultimate nude lipstick and it will leave you feeling absolutely luxurious.
Rituel De Fille Lipstick
This lipstick is vibrant, intense, and colorful.The formulas of these playful colors are smooth, creamy, and sheer. However, despite their sheerness, they are easily buildable for a more intense look.
Coming in multiple colors, each one is enchanting in its own way and matches perfectly to the color palette of Black Panther. It is the perfect aesthetic lipstick, rather you want to pack a punch with a deep jungle green, a bright coral orange, or a rosy datura.
Tory Burch Small Saffiano Leather Makeup Pouch
The makeup bag brings intensity to your look with its beautiful black and genuine leather body. Gold accents add a touch of femininity to the makeup bag, giving you an elegant and refined look while also providing the perfect makeup bag to carry your essential products with you. Overall, black and gold are the perfect colors to fit Black Panther.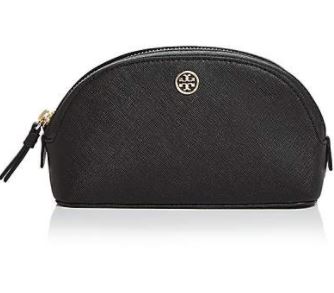 In conclusion, Black Panther has an intense color palette and aesthetic. It is warm and playful but also dark and mysterious. This set provides just that while also giving top-notch and essential beauty products. Do not miss out!
Written by Lexie Sheridon

SHOP MORE BEAUTY PRODUCTS NOW!!!