New York can be exhausting, after all, it's 'the city that never sleeps'. If you ever find yourself looking for a hotel in this humungous city, the Four Seasons Hotel New York is the place for you.
Designed by the legendary architect I.M Pei, the man behind the Louvre pyramid in Paris, this hotel promises you a luxurious, relaxing, and private experience in the middle of all New York madness.
Location
The Four Seasons hotel is located in midtown Manhattan, New York, between Madison Square and Park Avenue.  It's only a few blocks away from fifth avenue's tiffany & co, and Bergdorf Goodman department. The one world observatory is also a mere five minutes walking distance, while the New York stock exchange and Wall Street are approximately 10 minutes from the hotel.

The hotel shares a block with luxurious bars and restaurants on the west side. And to the east, along Lexington Avenue, you'll find a subway station serving lines F, N, and Q.
Uptown sites such as Times Square and Central Park are also easily accessible being around thirty minutes' drive away.
Rooms and Accommodation
The hotel boasts of one of the most sophisticated, spacious, and comfortable rooms in New York. The rooms feature an adventurous decor with English sycamore wood placed all through smacks of the 90s, French Chassagne stone floors, and towering colossal pillars defining their elegance.

Guests can choose from six different types of suites: The junior suites, Terrace suits, Studios, one- & two-bedroom suites, accessible rooms, and specialty rooms.

Every room offers you a different view of Manhattan. Some rooms face Central Park, others park avenue, and others the Manhattan centers. The Specialty rooms, comprising of the royal, presidential, Gotham suite, and Ty warner penthouse, all have glass-to-ceiling windows and terraces for a panoramic view of the city.

The beds have round corners to avoid bruised shins, and the large oversized windows open completely allowing ample sunshine to the room and give guests a spectacular view of the Manhattan skyline.

In each room, there's a fantastic dressing area with spacious ward drops, a sizeable make-up mirror hair driers, lined drawers', slippers, and robes. There's also a double-doors leading directly to the Italian marble bathrooms with deep soaking tubs, a separate glass-enclosed shower Tv.
For your kids, amenities such as children's toiletries and bathrobes are available for free upon requests.
Meetings and Events
The Four Seasons hotel also cooperates with guests to host meetings and events. They offer high-speed wifi connections, with the option of buying a higher speed package on request, meeting rooms on three-floor levels large ballrooms, and event spaces to handle many guests.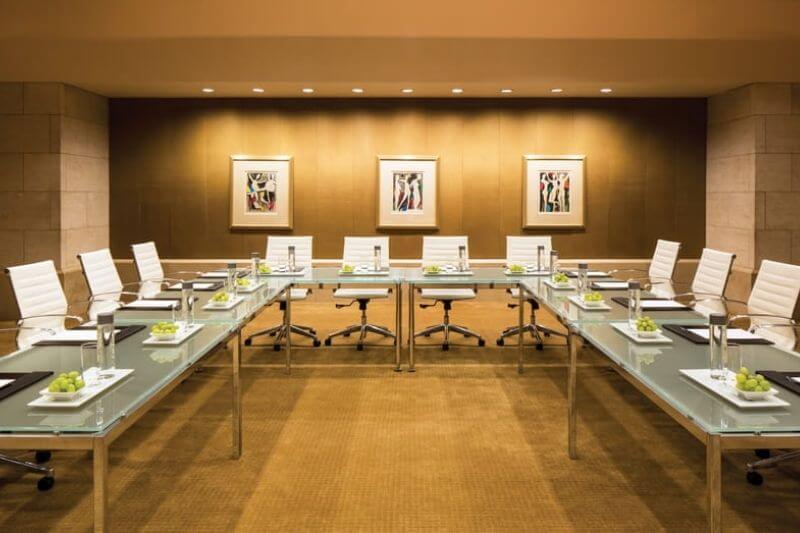 On request, guests will also have access to audiovisual equipment for meetings, rooms with computers, and excellent dining menus.
Weddings
Weddings at the Four-Season Hotel are like none you've seen before. The hotel provides lavish, romantic, and intimate wedding avenues for the perfect engagement parties and wedding rehearsals.

Their avenues can host receptions for up to 270 guests, and bouquet for up to 165 guests. Hotel wedding planners are also available onsite, helping you with all the little details that will make your D-Day perfect.
From lighting to music, wedding cuisines, and photography, this hotel has you covered. They can even organize a custom New York honeymoon itinerary if you like!
Foods and drinks
Regarding your dining options, the Four Seasons Hotel boasts of the best culinary experience in Manhattan. Guests have the option of dining under the tall African acacia trees and enjoying the best of the locally sourced ingredients, prepared by New York's Premier Chef John Johnson.

But for a private and romantic dining setting, the hotel offers 24-hour in-room dining. Guests with terrace rooms have the option to enjoy five-course menus in the sky overlooking to beautiful Manhattan skyline.

For drinks, the famous, Ty bar has it all. Enjoy the finest wines and cocktails in the bar as you sit by the fireplace and have lively conversions with your partner or friends. You can also enjoy the afternoon Tea or discover the art of barrel-aging at the bar.
The L. Raphael Spa
The highlight of your stay at this luxurious hotel has to be a visit to the L. Raphael spa. Away from the busy and stressful New York lifestyle-tempo, this spa provides an escape to a peaceful and healing experience.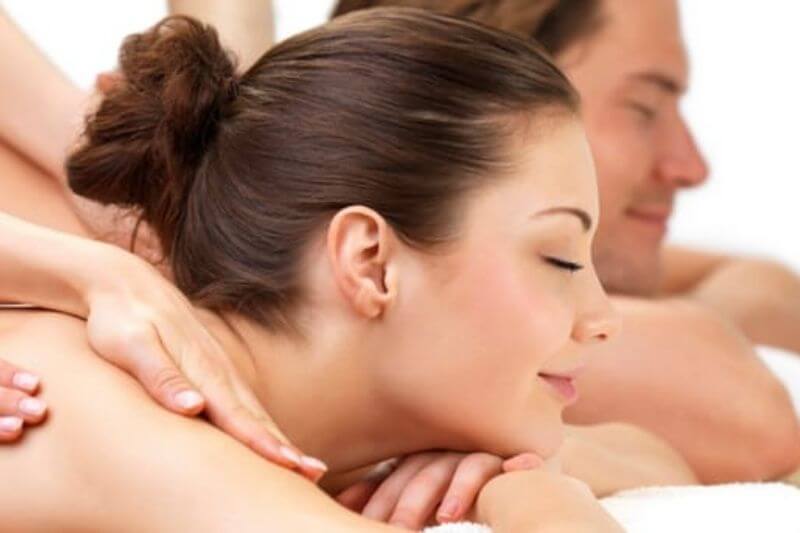 It offers a wide range of services from facials and body treatments to massages, and fantastic beauty services. You can also opt for intimate couples' treatments in your suite.
The Re-imagined Empire Suite
Earlier this month, the hotel unveiled its new reimagined suit now dubbed, the Empire Suite. Sited on 2400 square feet on the 24th floor of the hotel; the suite provides a 180-degree panoramic view of New York City, the best in the hotel.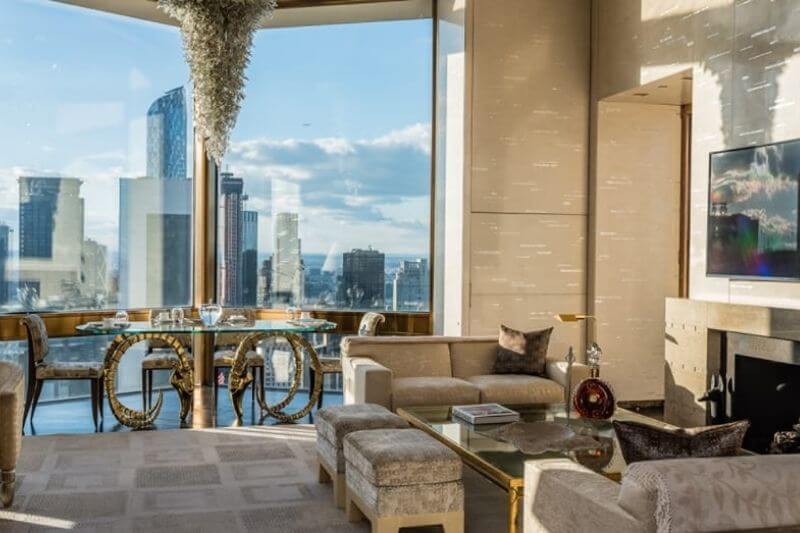 It features a spacious living room, Media room, dining room, walk-in closet, a full catering kitchen, a master bedroom, and two bathrooms – ideal for celebrities, fashion designers, and royal families.

The suit also extends to a three-bedroom apartment that accommodates six guests, making it the most in-demand-suite in the hotel.
It will be available for booking from January 2021 at the cost of $25000 per night. Earlier reservation is necessary and can be made by contacting the hotel.
Final Thoughts
Four seasons is one of the top hotels in New York City – there's no debate about it. It offers just the right touch of business, luxury, and privacy and might be what you need in a city as busy as New York.
So, the next time you're in New York downtown, whether on business or vacation, be sure to check out the Four Seasons Hotel.