Finding a great go to outfit can help a man to feel powerful. It's those in style outfits that really catch people's eye. This fashionable style for men is no exception. It has all the elements of celebrity style to really make a splash in the fashion world.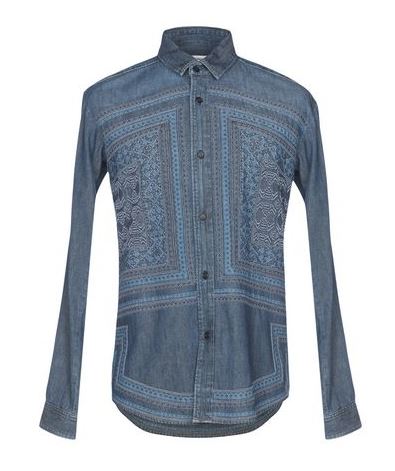 First, start with the Saint Laurent Denim Shirt. It has asymmetrical patterning that adds visual interest. The shirt looks perfect on it's own or paired with a jacket. It's the right shirt choice for a casual event.
Then, add the Versace Shirt Jacket. This virgin wool blend has a polyester shell. It is made in Italy by the best. The jacket has patterning on the inside that lends a bohemian feel. Make sure you take immaculate care of this classy jacket by dry cleaning it.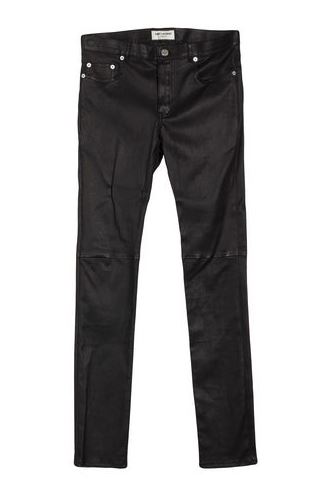 Next, the Saint Laurent Casual Pants will really complete this in style composition. The slim cut gives a crisp feel. You can wear these pants when you are in the mood to lounge or when you need to impress with some celebrity style.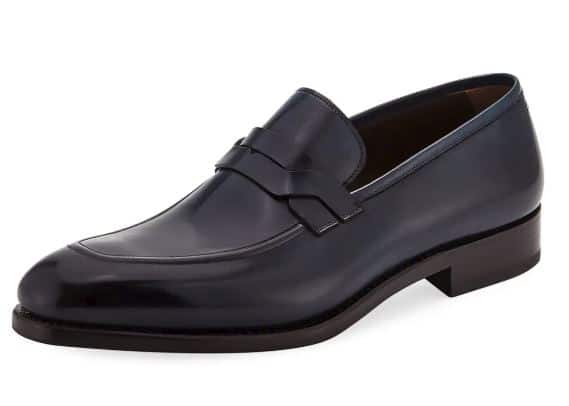 Finally, the Salvatore Ferragamo Men's Backer Braided Leather Loafer completes the ensemble. They are composed of high quality calf leather. The squared apron toe gives this look some streamlining. The outsole is made of rubber for maximum comfort and long wear. This slip on shoe style allows you to wear top fashion without the laces. The shoes are crafted in Italy as many pairs of high quality foot wear are.
Additionally, the Audemars Piguet Royal Oak Offshore Grande Complication Ceramic And Titanium Men's Watch is the right addition to your outfit. It has a titanium and black ceramic case that is crafted with the utmost care and luxury.
You will feel comfortable wearing this cool timepiece all day as it has a black rubber strap. The sapphire crystal is scratch resistant. Also, this Swiss made watch is water resistant up to 65 feet. It is a stylish man watch that is sure to make a bold fashion statement.
SHOP MORE FASHION AND STYLE NOW!!!