Want to know what your favorite celebrities are up to in the real estate game?…We show you where some of Hollywood's most notable names are sleeping tonight. In the lap of luxury life certainly has its benefits. C'mon they've worked hard for it and they've earned it. Hard work pays off…That's the secret to success.
 Rihanna's Swanky Rental: For a mere $13 million, Rihanna's rental on a gated and private Pacific Palisades knoll has recently come back on the market after being on again, off again. It's estimated that the eight-time Grammy winner was willing to fork over $65,000 to $100,000 per month for the privilege of living there for an undisclosed amount of time. It's sleek, sexy and super clean, with seven bedrooms and nine bathrooms in 11,000 square feet of living space, connected by an elevator.
Alex Rodriguez Buys Meryl Streep's Home: New York Yankee Alex Rodriguez  had the  good taste and sense to buy Streep's historical Case Study home in the Hollywood Hills for $4.8 million – well below the original $6.75 million listing price. It was built in 1954 as part of L.A.'s famous Research House program, and to top that off, it was redone from top to bottom by prominent designer/architect Xorin Balbes, just before Streep paid $4.5 million for it in Feb. 2013.
Scarlett Johansson's New LA Pad: When a hot young A-lister like Scarlett Johansson buys a home in Los Angeles, it makes  sense that it would be in a historic, revived  paradise like Los Feliz. Hollywood's oldest royalty, like Charlie Chaplin and Mary Pickford, built lux estates in Los Feliz almost a century before the young and hip claimed the nearby Dresden Room as their headquarters.  So it came as no surprise when Scar-Jo had purchased a 3,500 square foot, four bedroom, four full and two half bath home on a cup de sac in Los Feliz for $3.88 million.
Contact Maddison Estates To Buy, Sell, Or Build Your Dream Home!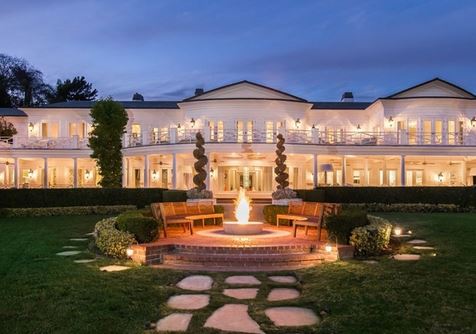 BCBG founder Max Azria Lists his home: He and his brilliant wife Lubov, the company's chief creative officer, both of whom have impeccable, au currant taste, have decided to sell their beloved Maison Du Soleil. The estate is located in elite Holmby Hills, where the buyer would live in close proximity to the Playboy Mansion and what was formerly known as the Spelling Mansion. Such an intense concentration of glittery estates like these doesn't exist anywhere else in the world. And you will definitely have to pay to play. Maison Du Soleil has a list price of $85 million.
Channing Tatum Buys New Home: Always impressed when an A-list actor exercises a little restraint in his or her star-studded life. Such is the case the Foxcatching Magic Mike, otherwise known as Channing Tatum, and his wife, actor/dancer Jenna Dewan-Tatum. Although they could doubtless afford something in the eight-figure range, they've settled into an immaculate Beverly Hills Cape Cod, for which they paid a modest-by-Hollywood standards $6 million. While his latest movie may have XXL in the title, the title on the home didn't come at an XXL price. (Courtesy of AtHomeinHollywood.com)