Even though the seasons may change one thing remains the same, our need to take good care of our skin. As the summer sun passes us by, and the cooler fall and winter breeze kisses our cheeks it's time we use beauty products that are going to give us that much-needed hydration and moisture to keep our skin healthy with a youthful glow all season.
Fall in love with this LIVAD Skin Care beauty cream that uses natural vitamins and nutrients that are naturally found in our skins chemical makeup allowing the product to absorb with ease, and fights fine lines and wrinkles with less of a battle. This bio-identical skincare technology allows for more effective anti-aging properties utilizing a more natural process. Great for men and women!
Founder, Dr. Janet Prystowsky realized the benefits of bio-identical skincare during her 15 years of vitamin research at Columbia University. She is regarded as one of Manhattan's top dermatologists and a super doctor. Believe me, this product works!
TAUN Skin Care for Men
Knowing how to find the right skincare product can be a bit daunting, especially for men. Nonetheless – it's very important! Thank goodness the two men who created TAUN did extensive research on this subject, and discovered what key ingredients are absolute "must haves" when choosing the right facial cream.  TAUN's highly effective formula was reviewed by top chemists and researchers in order to ensure this product was the best on the market.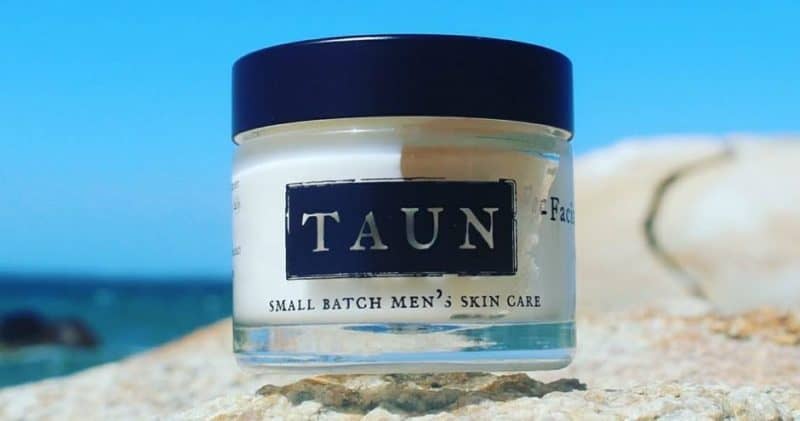 Through countless hours of research with chemists, dermatologists and speaking with customers, TAUN introduced their Facial Repair Formula. Other anti-aging products stop at one or two ingredients to fight premature skin aging, but TAUN Facial Repair Formula uses 13 scientifically proven, effective natural ingredients to reduce the signs of aging, which include:
Retinol
Niacinamide
Hyaluronic Acid
Vitamin-C
Ester Blend
Peptide Blend
Jojoba Oil
and Apricot Kernel Oil
TAUN's vital blend of ingredients fights all signs of aging like crow's feet, frown lines, under-eye bags, uneven skin tone, dark spots, and restores firmness and elasticity. This potent anti-aging moisturizer is non scented and absorbs quickly, without leaving behind a greasy residue.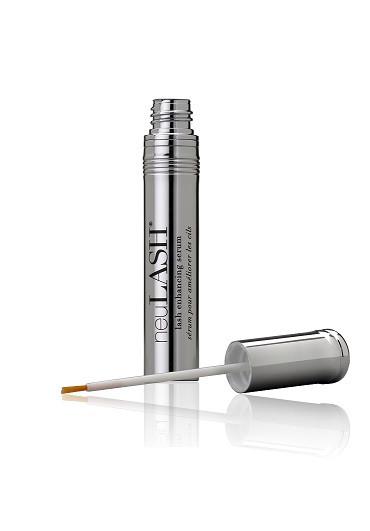 NeuLASH Lash Enhancing Serum
You'll love how long and thick you can make your lashes grow from using this light growth serum. Transform the appearance of brittle and think lashes with this nutrient-rich formula engineered to address weakened lashes. Created with a proprietary combination of amino acids, bioengineered peptides help promote the look of strength and protect the lashes. Biotin, an essential B vitamin adds to this effect, fortifying lashes against further damage.
This serum delivers benefits beyond conditioning but will dramatically improve the appearance of lashes within 30 days
Manscaped
The Manscaped product line was created specifically for a man's distinctive
grooming needs
up top and below the belt! Featuring American-made, specially formulated products and tools engineered to give a man a close, refined appearance.
Shop at Dillard's
now!
Sesderma DAESES Facial Gel Cream
You can throw away your turtlenecks ladies and gents, because this beauty serum will tighten your neck and keep it looking young.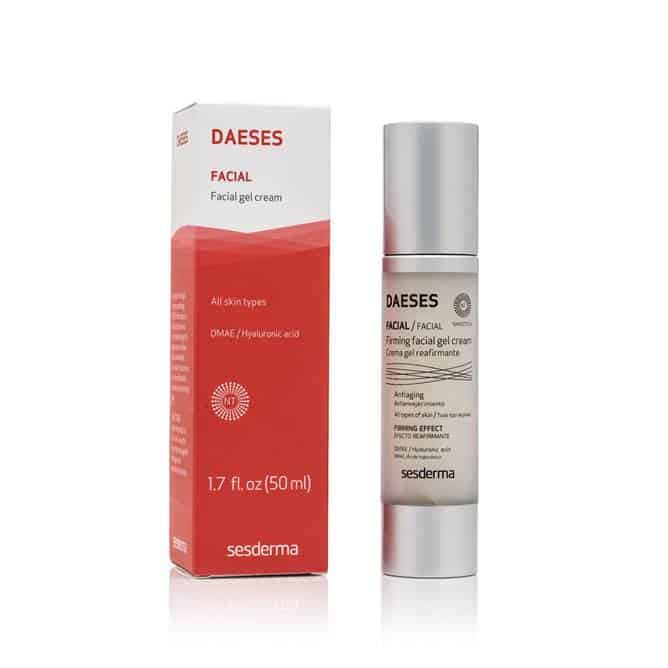 An essential to keeping your neck looking young, this gel helps to redefine the facial oval contour and improves saggy appearance in the neck area.
 Key Ingredients:
DMAE
Lactic Acid
Sodium Hyaluronate
Hyaluronic Acid
ClarityRx Keep Your Chin Up – Age-Defying Neck Serum
Try its sister product that will let you hold that head up high! This corrective neck serum provides firming, lifting, smoothing and softening to the delicate neck area leaving a satin finish. It contains multiple age-defying peptides and hyaluronic acid to spring your neck into shape along with Resveratrol to smooth out fine lines and wrinkles.
Seaweed Extract
Hyaluronic Acid
Resveratrol
Acai Fruit Extract
iRESTORE Hair Growth Serum
Now it's time to take care of your hair.  For those looking to grow thicker and healthier hair due to thinning hair, this amazing hair growth serum was developed using an advanced thickening formula, Redensyl®, that is clinically proven to stimulate hair growth for both men and women who suffer from alopecia, or for those who simply want thicker hair.
The Hair Growth Serum is formulated with patented molecules, Redensyl® and Vitamin E & B, designed to reactivate hair stem cell activity and nourish hair follicles to promote optimal hair growth. By applying 1ml two times a day directly onto the scalp in areas of hair loss, users can expect to see significant visible results in as little as three months.
TAUT Collagen Program
Taut® is a breakthrough ingestible Collagen Nutricosmetic from Japan that supplements collagen lost with age to renew and beautify from the inside out. Taut® Premium Collagen has a unique and powerful formulation with 13 grams of Type 1 marine collagen per 1.7 oz. bottle — the highest concentration of ingestible collagen on the market – along with a host of ingredients that work synergistically to support collagen uptake and increase skin hydration throughout the body.
Larry Pederson, Founder of RenewAlliance notes that "Taut® Premium Collagen has been a wildly popular "beauty secret" in Asia for years – 10+ million bottles sold since 2008 – because the Asian culture embraces the Eastern approach to health and beauty of treating the underlying cause of the issue – in this case, loss of collagen. Get yours today!