Set on the East China Sea, the vibrant city of Shanghai, China is unlike anywhere else in the world. This cosmopolitan locale offers an engaging mix of history, wealth, glamour and modernity. Truly, there is no better spot for an Asian luxury vacation.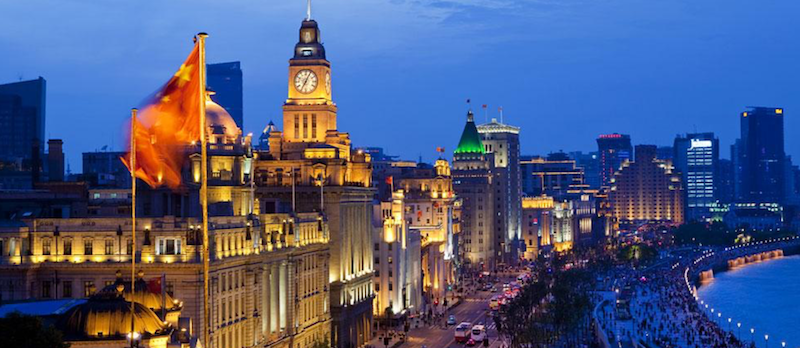 An Asian Luxury Vacation Destination
Shanghai, also called Hu, was once a humble agricultural village. However, today, it is a thriving metropolis where East meets West. The city has myriad sights, experiences, and landmarks to make your Asian luxury vacation memorable.
For instance, a vacation in Hu merits a visit to Shanghai Tower. Completed in 2015, this skyscraper is the second tallest building in the world with its 128 floors reaching 632 meters upward. Currently, its observation decks are on the 118th and 119th floors. But soon, the 121st floor will open for visitors, beating out Burj Khalifa in Dubai to gain the title of the world's highest observation deck.
And don't forget about Disney! There are three House of Mouse parks in Asia: Tokyo, Hong Kong and Shanghai. Fun for all ages, Shanghai Disneyland Park opened in 2016 and is the second largest park in the collection. Expect all the fun you'd expect from Disney but with a few spins on the traditional. Most noticeable is the Enchanted Storybook Castle. Instead of focusing on just one character, this castle is home to all of the Disney princesses. As such, its size makes it the tallest castle in any Disney park. 
The Historic Peace Hotel
Completed in 1929, Fairmont Peace Hotel is part of dual buildings astride Shanghai's Nanjing Road. Today, this luxury hotel occupies the North Building, also known as Sassoon House. At its inception, the Cathay Hotel called the North Building home. Once the Palace Hotel, the neighboring South Building, or Swatch Art Peace Hotel, now houses artists-in-residence. 
Cathay Hotel's glory came at a time when Shanghai's growth and lifestyle was booming. While the United States was experiencing the Great Depression, many wealthy Europeans flocked to the exotic East. As such, Shanghai experienced an infusion of money. Located on the Bund, the waterfront in Shanghai, the art-deco-style luxury hotel thrived. 
Many years later, after communist rule began in China, the hotel, along with its sister building, became The Peace Hotel. This new incarnation developed a stellar reputation and became one of the world's most famous hotels. In 2007 the hotel underwent another transformation, having been purchased by Fairmont. It reopened in 2010 as the Fairmont Peace Hotel. 
With such an interesting history, Fairmont created a museum of memorabilia within the hotel. A Heritage Tour is also offered.

Unique Accommodations
Fairmont Peace Hotel offers 270 guest quarters, including 39 suites. Some of the most interesting suites are part of the luxury hotel's nation suites collection. Named and decorated for the country they represent, these accommodations are both opulent and fun. From the United States, decorated with Hollywood glamour to Japan, complete with tatami mats and shoji screens, each is more unique than the next! Choose from the United States, England, China, Italy, Japan, France, Spain, India and Germany. 
But the most impressive suite, a brag-worthy note from any Asian luxury vacation, is the Sassoon Presidential Suite. Considered the most prestigious suite in Shanghai, it occupies the entire 10th floor penthouse. The suite takes its name from the hotel's creator and former owner, Victor Sassoon. In fact, it used to be his private residence. In addition to the bedroom, this 2,885 square foot suite has a living room, study, a dining room for up to 10 guests and a bathroom with a jacuzzi. Moreover, it has stunning views of the city he helped to transform by building the hotel and his other economic endeavors.
Sign Up For The Free GOD Foundation Travel Portal for 60% Off Travel Deals Today & A Portion Goes To Charity!!!
And, of course, it's important to remember for a stay at any Fairmont property that Fairmont Gold elevates any vacation to new heights. At the Fairmont Peace Hotel, membership assures private check-in, lounge access, continental breakfasts and afternoon canapes on the exclusive 9th floor.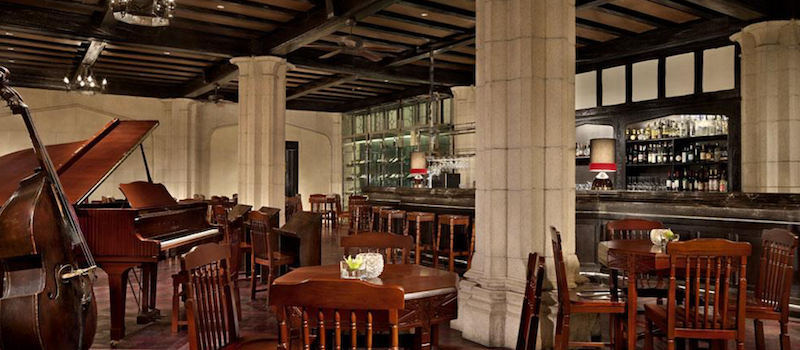 Exciting Dining Establishments
Fairmont Peace Hotel is the only spot in China to hear a jazz band. Jazz Bar, with decor reminiscent of the 1920's and 1930's, serves light meals and cocktails. While the plates are scrumptious, guests really come for the entire experience. The bar features "Old Jazz Band," an ensemble of veteran musicians who are well-respected in the music industry. These practiced entertainers have performed for countless celebrities and dignitaries including Presidents Jimmy Carter and Ronald Reagan. Quite simply, these musicians are the bees knees!
Looking for something refined and elegant? The Cathay Room is the choice! This sophisticated restaurant offers beautifully-plated meals of haute cuisine. In addition, the restaurants skilled sommelier keeps a collection of 200 expertly-curated labels purposefully chosen to elevate any meal. And, of course, the view cannot be beat. With the only balcony on the Bund, diners can gaze over the water while indulging in decadent food. Moreover, this spectacular venue also has a fantastic Sunday brunch.
Indeed, no Asian luxury vacation would be complete without a meal at a fantastic Chinese restaurant. For that, look toward Dragon Phoenix. Specializing in Shanghainese and Cantonese cuisine, their Peking Duck is legendary. However, when dining in Shanghai, one simply must indulge in Xiao Long Bao! These little, light and airy dumplings were created right in Shanghai and no one makes them better than Dragon Phoenix.

Pampering Spa Services
Willow Stream Spa specializes in fusing together Chinese healing techniques with modern spa practices. One of the most enjoyable treatments is Willow Stream Wisdom which includes a foot ritual, flower bath and massage. Also be sure to try Chinese Remedy! This special massage uses aromatherapy to balance Chi and ends with a relieving pressure point foot massage. 
 In addition to spa treatments, Willow Stream Spa also has relaxation rooms, sauna, and steam rooms. And a gym, swimming pool and exercise rooms are on premises to tend to guest's fitness needs. 
To experience the best of the best on your Asian luxury vacation, look no further than the historic Fairmont Peace Hotel.