Hidden in the magnificent nature-ringed island of Providenciales lies the beachside luxury resort Amanyara. This modern, stylish resort offers the perfect getaway experience for anyone seeking a secluded, fun, and adventurous time with nature.
Being one of the most exclusive Caribbean resorts, this high-class hotel has been a celebrity magnet for a long time. It boasts of hosting huge Hollywood stars, including Will Smith, Zac Efron, Kim Kardashian, Courtney Cox, David Beckham, and Brad Pitt, among others. With such popularity among celebrities, the Amanyara resort has proven time and again that it has the facilities and tranquility to deliver everyone's dream vacation.
Style and Elegance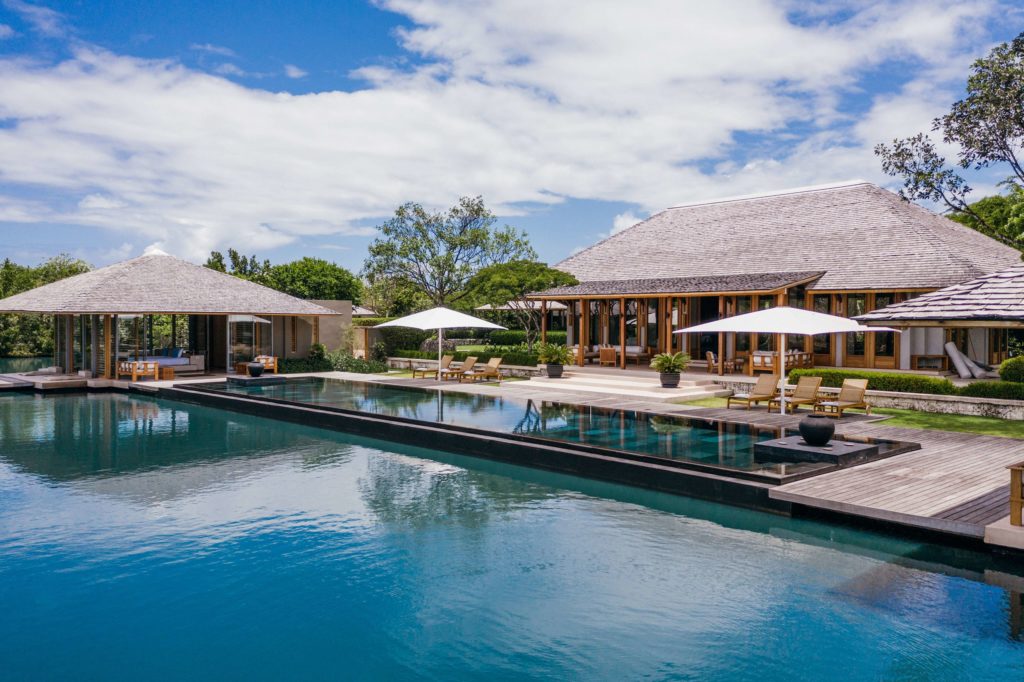 Strategically located at the edge of the pristine reefs overlooking the Northwest Point Marine National Park, Amanyara resort embodies the true meaning of a luxurious vacation. It's set on more than 100-acres of wild vegetation, with the only buildings in sight being their spectacular Indonesia-themed villas.
Every structure is designed in the classic Aman-Style, with a unique set of honeyed dark wood and lofty high ceilings. The beautiful palm trees all around the property provide shade for each villa, and the available reflection ponds reflect this luxury resort's superb design.
The resort's excellent Caribbean décor fusion with the resort's natural landscape creates a stunning contemporary western-themed appeal on every structure.
Luxurious Villas
With an impressive 20 spacious, consummate villas and about 36 guest pavilions, the Amanyara resort offers services fitting its five-star status. Each Villa comes with king-size beds, private infinity swimming pool, rain shower and terrace, entertainment units, plus a private garden. There are also top-class concierge services for each villa, ensuring an unforgettable experience for the guests.

Additionally, each villa has three large glass doors that easily open to allow the ocean's chilly cooling breeze. They also have exclusive access to nature, and direct beach access, delivering the ultimate beach adventure.
World-class Services and Facilities
With open access to the ocean and the volumes of wild nature encompassing the property, Amanyara has recreational services and facilities for every guest. The absence of the busy nightlife and casinos means that guests get to explore the unending adventures of nature-themed recreational activities.
With quick access to some of the Islands scuba diving sites, divers get to explore the underwater world and get a taste of the breathtaking aquatic sceneries. Snorkelers can also get their gear on and hit the open water near the beach for an unforgettable experience.
When guests have had enough with the aqua world, they can take some time to discover the Turks and Caicos Island with nature hikes in the surrounding forest.  'Indoorsy' guests are also catered for with fishing trips, tennis courts, a fitness center, and a nature discovery center.
Sign Up For The Free GOD Foundation Travel Portal for 60% Off Travel Deals Today & A Portion Goes To Charity!!!
Family-Friendly
For guests looking for the perfect family vacation, Amanyara offers everything needed to make your holiday an unforgettable bonding experience. With a plethora of services for everyone from beauty-ridden nature walks, to spectacular sandy beaches, and hands-on, exciting educational nature discovery programs, the resort never disappoints.
Families get access to extra-large three to six bedroomed villas with private swimming pools, personal butlers, and striking ocean views.

There are also clubhouses where families can enjoy close family-time with indoor games, outdoor soccer, and beach volleyball. For small kids, the resort also hosts specialists who can train the kids on fitness classes, nail art, yoga, etc. And at the end of the day, a family can take advantage of the Amanyara Cinema room to enjoy some movie classics. It's the perfect end to the day!
Exquisite Dining and Versatile Cuisines
Guests are treated to a host of Asian cuisines with a touch of some Caribbean specials from the resort's restaurant. With the provision for a private 24/7 service, Amanyara is keen on guest satisfaction. Whether guests want the meals on the beach, in their pavilion, or a wild picnic, Amanyara makes it happen!

The beach club also offers light meals at its panoramic oceanfront view, serving some of the island's best seafood. There's also a bar for guests to enjoy early-morning coffee and other drinks after a long day in the sun.
On request, the resort also has enough room to accommodate guest events on-site. With so many items on their menu, guests get to enjoy cuisines from all around the Island.
Incredible Wellness programs
Amanyara's seclusion from the busy lifestyle isn't the only thing attracting thousands of visitors to their resort. This award-winning hotel has also invested in numerous well-being facilities providing the ultimate relaxation for celebrities and guests. It boasts of a four-step spa treatment with a relaxation pavilion. The resort invites some of the world's best wellness experts who conduct wellness programs for guests in holistic wellbeing. It's also impossible to miss the state-of-art equipped fitness center and the fully equipped Pilates and boxing studio.
A vacation at this luxury five-star resort is undoubtedly one you can't forget. If you're looking for some privacy, adventure, and intensive interaction with nature, then Aman hotel group's, Amanyara resort is the place for you!