Looking for a fun  and sassy weekend getaway ensemble for a night on the town? Well, look no further…This mix of pink and black duo-tone fashion and style will surely make you stand out in the crowd. Get the hottest style all season long! With fall and winter seasons right around the corner; now is the right time to get our closets ready with fashion must haves.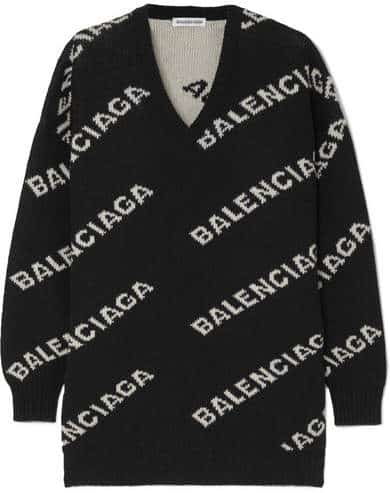 First, you'll want to get yourself an over sized or large sweater. We love due-tone styles, or multi-color looks for this ensemble. We particularly love this top and sweater by Balenciaga in duo-tone black and white with logo imprint. It's a stylish look that makes a bold fashion statement.
Don't forget your bag should always match your top or shoes. Ripped jeans have always been a signature sexy style piece that can be worn as a casual item or dressed up with the proper fashion style top and accessories. Remember, with this look you should style your hair with big curls or wavy, but definitely with hair down. And add a cute necklace to rev it up. Complete this look with platform ankle bootie heels by Jessica Simpson. They will give you added height and make the outfit look simply stylish.
A favorite fashion blog pick is the duo-tone look. This creates dimension  and gives you a unique fashion model vibe. Last but certainly not least, you will want to get yourself a light pink Balenciaga handbag, to add the perfect pop of color.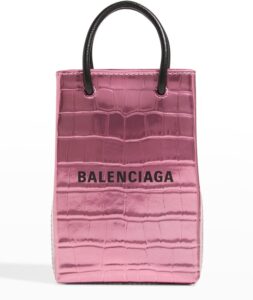 Remember, true fashion is about taking risks with what you wear. Be bold, and be willing to wear things most people won't wear. That's how you create the latest fashion trends. Do you dare?
Just a simple fashion tip. Now you will look like you belong in a fashion magazine. Let your style shine!
SHOP MORE STYLE NOW!!!