Back in 2011, Swedish carmaker Koenigsegg released a new hypercar called the Agera. If you break down this word, you'll find two definitions. In Swedish, the word means, "to act." Meanwhile, Agera also works as a shortened form of Greek word Ageratos, meaning "ageless." From the start, we already knew the Koenigsegg Agera would accomplish both translations. And even today with the 2017 Agera RS, we're seeing how this fast, stylish, and timeless car remains one of the world's best and super cool cars.
So if you're curious to see how this dream car will remain ageless for years to come, continue reading along with us.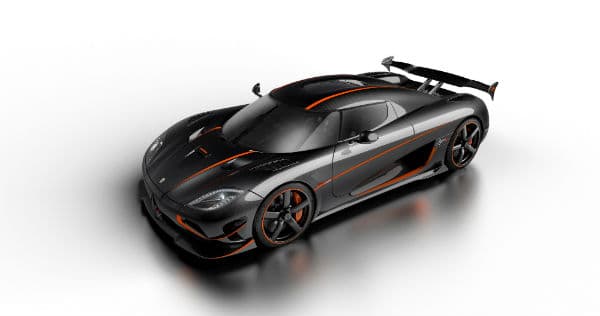 Under the Hood
We already know to expect some crazy numbers here. After all, the Agera RS is one of the fastest hypercars in the world. And surely it would not reach this status without an impressive motor. Resting inside the 2017 Agera RS is a 5.0-liter V-8 motor. To help boost performance to the next level, Koenigsegg even included two variable-geometry turbochargers.
Brace yourself here—the end result includes massive amounts of power. For starters, you're getting a full 1,160 horsepower in the basic build. But if that's not enough for you, then you can upgrade to a full 1,360 horsepower. Combined with 1,011 lb-ft torque, all this horsepower will allow the Agera RS to speed from 0-60 mph in less than 2.8 seconds. If that's not fast, we're not sure what is.
Are you curious about this car's full potential?
Well, like we said, this car goes fast. Recently, Koenigsegg closed 11 miles of Nevada highways to safely test this dream car's speed. During two drives, the Agera RS reach an average speed of 277.9 mph. For comparison, that beats the Bugatti Veyron Super Sport's record of 267.8 mph from 2010. So again, this car is one of the fastest cars you can drive at the moment.
Exterior
We might have established that the 2017 Agera RS is a fast car. But that's just the beginning of this hypercar's greatness. Just looking at the vehicle, you'll see one of the sleekest cars on the market.
The majority of the body consists of carbon fiber. And the long front and double wishbone suspension aren't simple cosmetic choices. Instead, you're getting an active aerodynamic that allows the car to reach 1.8g lateral g when cornering. In other words—this car handles exceptionally well, thanks to its outer design choices. Also aiding in the aerodynamics here are the active rear wing and independent front flaps. And again, these accents look modern and stylish on this elegant dream car. As far as fun goes, you can even remove the roof here. That's right, you can pull the hard top right off this car and ride in a convertible if you prefer. As a whole, it's hard to find a car that performs and looks as great as the 2017 Koenigsegg Agera RS.
Interior
 After you slide open those scissor doors, you'll find the sleek designs don't end with the exterior. The rounded vents and digital driver's dash offer a modern touch to any drive. Meanwhile, the carbon fiber accents and aluminum inserts affirm that you're driving one of the world's best-performing cars.
As far as colors and designs go, each owner can customize their own Agera RS. The RS Gryphon design is among the best with its black and gold color schemes. But really, you can choose from dozens of design choices to find an Agera that matches your personality.
How Much Does the 2017 Koenigsegg Agera RS Cost?
This sexy dream car's MSRP starts at $2 million. But, sadly, all the 2017 Agera RSs sold out in January. Koenigsegg only released 25 models. So, if you manage to get your hands on one, you're driving one fine, exclusive, and remarkable vehicle.
The Bottom Line
How could the 2017 Koenigsegg Agera RS not be the dream car of any driver? With such amazing speed and design choices, hardly any other car on the market comes close to rivaling this Swedish beast. Even against actual racecars, the Agera RS will still dominate. Every piece of engineering here is well worth that $2 million price tag. And honestly, we cannot wait to see how the Agera continues to grow from here.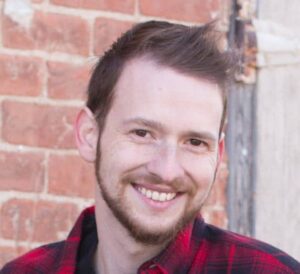 About The Author:
Joshua Gray is a writer and blogger who enjoys the finer and luxurious side of life. Little grabs his attention more than fast cars and trendy fashion/ designs. At the end of the day, he hopes his works and attitude can create positive changes in the world. To learn more, you can find him on Twitter @jdgGray