Family and friends are the most important people in one's life. Even though sometimes it seems like the opposite. In retrospect, we often realize they are the best gifts the universe has given and wish we had appreciated them sooner. 
On that note, we at Beverly Hills Magazine have curated a gift guide for you to show your appreciation to your friends and family.
The Arsenal Ultimate Grooming Set
This one is for the men in your life, be it your father, husband, son, boyfriend, caring neighbor, and male friends. Arsenal Ultimate Grooming Set is made for men's grooming needs. 
The set contains straight edge nail clippers, multi-purpose scissors, slanted edge clippers, tweezers, nail file, scraping tool, cuticle stick, V-shaped push stick, needle, loop blackhead Remover, and ear pick. All these for a discounted price of $14.93.
Bumpin Blends Smoothies
One good way to show appreciation to your friends and family to care about their nutritional health, and bumpin blends is the perfect way for you to achieve that. 
Also, there is 24/7 access to nutritionists that will help you form a personalized nutrition plan. And you get to choose from a different range of smoothie packs. 
Do you want to know the best about the deal? Coupon code BHMAG will get you $50 off a Bumpin Blends bundle, and applies to any bundle over $90. Order today!
McKee Performance Wear Leggings
The pandemic came with a rise in performance and athleisure clothing used and has stayed since then. Also, it doesn't seem like it's going anywhere soon. McKee Performance La Jolla High Rise Leggings are available in three colors: Heather Grey, Solid Black, and Deep Ocean. 
Furthermore, the Leggings features a distinctive easy to access side pocket for phone keeping. 
Classy Chargers – Customizable
Customized gifts show a whole new level of affection to the recipient. It shows you have the person in mind. Classy chargers allow you to gift customized tech to your loved ones ranging from chargers, power banks, headphones, and many more. 
You also get to enjoy free shipping on orders above $40. 
Personalized Gifts
Are you going for the personalized gift options? Collage offers a different range of items that can be customized according to your specifications. You want pictures, names, quotes engraved on the gift items; you will get it. It's your one-stop-shop for all personalized gift items.
"You Can Trust In Him" Book
For most, books are their best source of knowledge; if you've got someone like that close, this book is the perfect gift for him or her. 
Written by Joan E. Murray, it's the best guide on how to trust God during difficult times.
Weleda Plant Rich Body Lotions 
With more than 100 years in the business, Weleda produces NATRUE certified skincare products made from organically cultivated plants.
The plant-rich body lotions are free from mineral oils, parabens, and synthetic fragrances.
Also, all skin types can use the Weleda body lotions, and there won't be any adverse effects.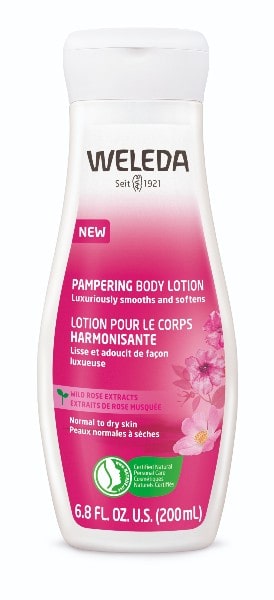 Better Posture With BackEmbrace
According to the BackEmbrace website, "BackEmbrace is an effective orthopedic device — it just doesn't look like one". For the orthopedic function, it's a brace that corrects posture, in turn, reduces back pain. 
It's a gift you can get for anyone as it has a unisex design, and clothes can be worn over or under it. 
John Kelly Chocolates
It's widely believed that chocolates are love gifts and, in fact, the best ones to give. But it won't be pleasing if you give your friends and family some wishy-washy chocolate no one knows from anywhere. That is why we've sought a well-known chocolate brand that sells the best chocolates at a very affordable price. John Kelly Chocolates are specially handcrafted chocolates that leave a want for more on your tastebuds. 
They come in signature boxes designed to evoke a feeling of appreciation. 
PetPlate
Dogs are regarded as part of the family, so you have to treat your dog as such. Freshly cooked human-grade meals for your dogs are the best way to achieve that. PetPlate delivers personalized cooked food to pet parents, their products include the Chompin Chicken Entrée, Barking Beef Entrée, Tail Waggin Turkey Entrée, Lip Licking Lamb Entrée. 
Moreover, PetPlate reduces the hassle of feeding your dogs at a friendly price. 
Sneakers
Flight Club is here with a once-in-a-lifetime offer to gift your family and friends trendy sneakers for prices less than $100. Discover the best shoes under $100 at  Flight Club.
Traverse Belt Bag
Oak and Reed Traverse Belt Bag is perfect to hold all essentials like smartphones while you are running or during your workouts. Also, a well-thought gift for yourself or your fitness-inclined friends.  You can buy this for just $19.99 and if you make orders above $50, you will get free shipping on your purchase.
We hope you were able to choose cool gifts for your friends and family from our gift guide.