Many men's fashions focus on muted colors or are all black and white. On its own, this color combination can be a bit dull and overdone. However, adding some embellishments can make the outfit more stylish. This cool black & blue style for men uses the traditional dark black and muted blue color scheme, but the details make the outfit pop.
Black Poplin Shirt
Even fashion novices can plainly see that there is something special about this black dress shirt by MONSE. This shirt is made in the poplin style. The sleeves lay differently than the average dress shirt sleeves, which makes them perfect for rolling up. This wears comfortably under both jackets and vests. As a poplin shirt, the shirt lacks tails. However, it still wears long, as though it did. As a bonus, this shirt is also unisex, so both genders can look great in it!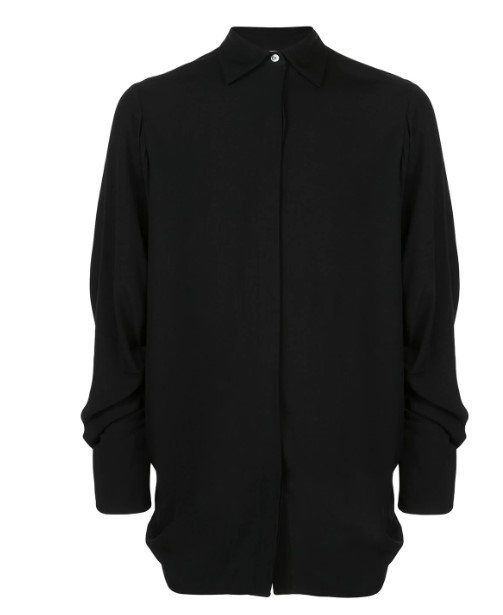 Twill Stripe Straight Jeans
For those who do not know, twill stipes in fabric are long stripes which can go in any direction, which are made out of smaller stripes that usually run diagonally. The final result of this pattern is something that looks similar to pinstripe, but more detailed and sometimes more colorful. These twill stripe straight jeans by Kiton use very thin twill stripes that are almost unnoticeable from afar, but that work to give the pants an excellent dark blue color.
The pants are made out of cotton, which makes them comfortable to wear. The pants are also equipped with side and back pockets. Finally, there are belt loops and both a zip fly with a button close. Also, these pants are machine washable!
Leather Bomber Jacket
There's hardly anything more stylish than a bomber jacket. This leather bomber jacket by Bottega Veneta holds up that fashionable standard. The solid black leather makes for a great cloth that can match with nearly any outfit. The glossy finish gives it a sort of shine that makes this classic style look brand new.
The jacket is fitted in such a way as to look as though it clings tightly to the body, without doing so. This makes the jacket look more fashionable without being uncomfortable. Two large pockets make it easy to carry anything you need as well. This makes this jacket not only trendy but practical too.
Embellished Formal Slip-on Shoes
The shoes are what really makes this outfit stand out. Alexander McQueen out did himself once again with these elegant slip-on shoes. The outside shoes are made of velvet and embellished with crystals in a beautiful floral pattern. The shoes also have a slight heel that gives a little lift. The round toe and notched vamp style add to the look to give the exquisite final product.
Blue Temple Sunglasses
Tying the whole outfit together are these temple sunglasses by DITA Eyewear. The rims of these glasses are made out of a durable titanium and acetate blend. The glass itself is tinted to have a light blue coloring. Not only does this help to give your eyes some shade, but it also adds some much-needed color to this outfit; it can also go on to add color to other outfits as well. These sunglasses truly look like something that Robert Downey Jr. would have worn when playing Iron Man in the Marvel movies. If the style is good enough for an award-winning actor, it's surely good enough for this outfit!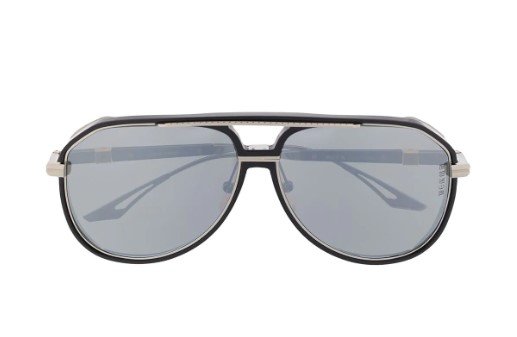 Final Thoughts
If you're a fan of black and muted tone colors, then the main pieces of this outfit are a perfect fit for your closet. To add a bit of color or flair, try these shoes or the sunglasses on for size. Whether you take on the whole outfit or just part of it, your wardrobe is sure to thank you!
SHOP MORE FASHION AND STYLE NOW!!!