Floral clothes are a fashion special. You can wear them throughout the year, whether summer, autumn, winter or spring. Floral styles can be tricky to pull off, and the pairing wholly depends on where you are going; wedding, a casual day out or to hang out with friends. Either way, you will want to look elegant yet casual with this timeless style. Here's how to get the look.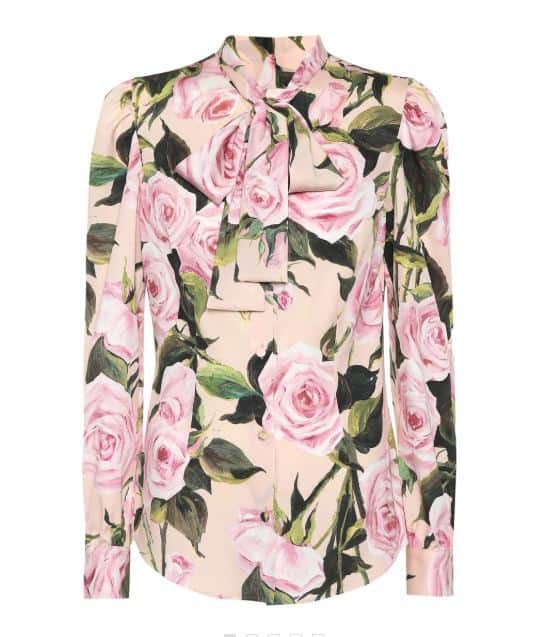 Floral Blouse
Floral tops are a timeless classic and can be worn to any occasion for a vintage look. If you are going for a classy floral style, the Floral Stretch Silk Blouse by Dolce & Gabbana is a must have. This blouse is artistically designed composed of stretch-silk satin printed with brown and rose flower imprints providing a taste of style and modern energy.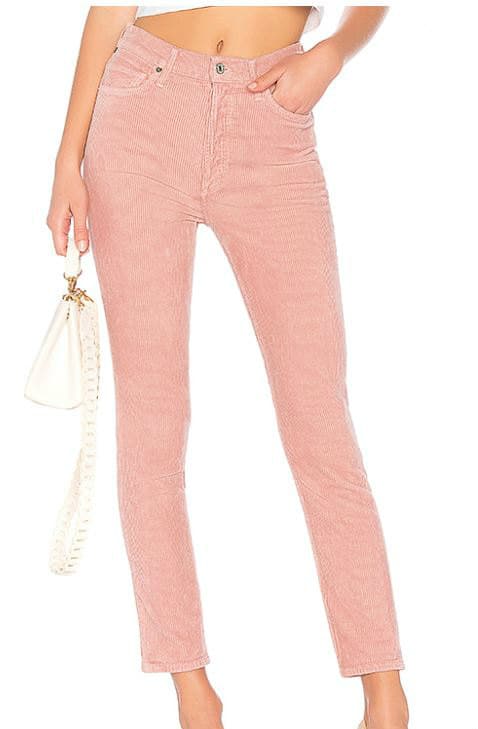 Pink pants
These pink corduroy pants by Citizen of Humanity can tastefully blend in with the floral blouse for the complete, elegant look. The stylish high waist pants are designed to be the ultimate utilitarian trousers that can look fabulous on you with ankle boots, sneakers or sandals for a casual yet stylish look.
Shoes
The choice for shoes on floral clothes is slightly wide, but for this look, the Flaunt Heel by Steve Madden is perfect for a social occasion. This shoe is tastefully designed with metallic pebbled leather, a jewel-encrusted toe strap, and a high block heel to enable you to some some leg at any occasion.
Bag
As an accessory, the bag needs to be a neutral color like black. The Mon Tresor Bucket Bag by Fendi will be perfect for this look. The bag is crafted from luxury Italian calf leather and presented in a black tone to blend into the floral ensemble easily. The bag is also spacious enough to accommodate all your essentials.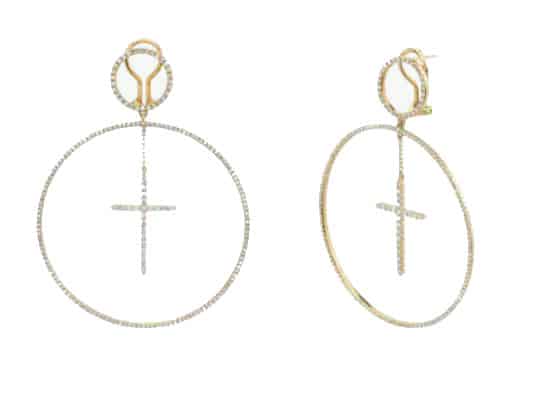 Earrings
To pull off the classy floral style, additionally, you will want simple yet chic dangling cross earrings. These hoop earrings feature forward facing 18k gold rings with a cross charm drop and pave diamond detailing. These earrings are elegantly designed and will make a strong fashion statement.
Headband
This crystal-embellishment headband by Miu Miu can coherently complete the classy floral ensemble. This hair band is designed in pink satin with two bands, which adds a sense of glamour to any look.
Bracelet
Finally, for this look, this dazzling white gold diamond ring by Roberto Coin adds a sense of allure to the outfit. From the Sauvage Prive Collection, it's designed with a wide banded ring with angular pave cube and 1.65 tcw. When blended with nicely done metallic nails, it provides a flawless finish.
SHOP MORE FASHION AND STYLE NOW!!!