Who said you can't be stylish when you are at the beach? With summer almost coming to an end in late September, it may just be the perfect time to hit the beach in style and enjoy the last gasps of the season before it ends. The atmosphere at the beach is brilliant for relaxing and getting some bits of the cool tropical breeze, white sand and an exotic view at the shores.
However, while you are out there having fun with some perks from mother nature, you got to come out on top with the best stylish outfit to complement all the memorable moments you are going to have.
Earrings
Starting off with the classy Ileana makri 18K Yellow Gold Earrings. It is important you have some sparkle to highlight your gorgeous face. These earrings have been stunningly designed with a butterfly fastening at the rear, a circular 18K yellow gold stud and a dazzling pink diamond gold hoop making them a must-have jewel. The earrings have a simple but chic look stylishly designed for any beach occasion. They are also very light hence you can walk and have fun comfortably at the beach.

Swimsuit
Finally, when it's time to test the waters, do that in style with this Lygia & Nanny printed swimsuit. It is colorful and sets the mood for the summer with its round neck, and supporting bras. It has a lining to make sure you can comfortably swim through the heavy currents. And if you just want to chill in the shoreline and enjoy the breeze, the Lygia & Nanny swimsuit will make you stand out and elegantly attractive to everyone.

Skirt
Okay, before you slip into your bikini or swimsuit, you will want a skirt with the ultimate fashion look that brings out the perfect curves of your body. That's what you get with miu miu Crepe skirt. It is tastefully designed and playfully printed with baby-pink color putting you into the summer mood even when you are having a bad day. The dress is also flowy and can easily catch the wind giving you a sense of freedom.

Sandals
A beach experience is never complete without a pair of classic fashion sandals. On the beach, you would want to feel your feet comfortable and fresh considering the hot summer sun. These Jacques Epicure Sandals complete any cute skirt outfit. They are both comfortable and cute crafted in snakeskin-embossed leather. These Jacques Epicure Sandals have crisscross straps that enhance the grip perfect for summer walks. As a bonus, you can easily pack these sandals without bulking your beach carrier bag.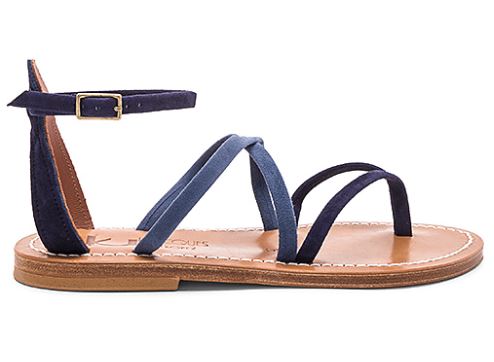 Watch
To make sure you are always on time, you'll want the perfect timepiece? You got to have this Versace Manifesto watch. It is a bold timepiece with strong character and can complement any beach outfit as well. Wearing a watch to the beach may sound inappropriate, but this watch is elegant and stylish and gives you a sense of time awareness. That being said, this Versace Manifesto Leather watch is a classy accessory and its leather strap make it comfortable to wear.

Pouch
There is no better way to carry all your essential beach amenities such as sandals, swimsuit and sunscreen than by using this spacious Saint Laurent leather pouch. In fact, it is elegant and sassy crafted in supple black leather making it suitable for the beach. It is also spacious enough to accommodate all your beach essentials.

Conclusion
The beach is the best place to unwind from a busy lifestyle; therefore, your outfit should comfortably express your fashion and style. Get yourself this whole collection and you're your friends what it means to be fashionable at the beach.
SHOP MORE FASHION AND STYLE NOW!!!