Meet famed celebrity jewelry designer, Jared Lehr, who has adorned some of the world's most famous celebrities as they flaunt their stunning beauty on red carpets as he shares more about his journey of success. There truly is no beauty that compares to nature's beauty found only in rare gemstones and dazzling diamonds sourced from some of the world's most remote.
Originally from New York, Jared spent many years traveling throughout Europe which has given him endless inspiration to create his one of a kind jewelry pieces. Sketch pad always near at hand, he is ready to hear the voice of God when the moment of inspiration strikes. True to his calling, he quickly takes pen to paper, and let's his natural creativity flow.
Beverly Hills Magazine: How did your company start?
Jared Lehr:  After many years of learning and training, it was time to start my own brand in 2016.
Beverly Hills Magazine: What is your creative process?
Jared Lehr:  I believe in a fully integrated system. When I design it goes from pen to paper, then from pen, to conception. When on paper, that's when I look for stones and design ideas.  I will travel all over the world from Africa, Brazil, Congo, Tanzania, and more to find the perfect stones. Once I acquire the stones and have full ownership of them, I send them to Germany to be re-cut. After that, the concept goes into a CAD rendering, then to a wax model, next I burn it to gold. Then finally, I place the stones.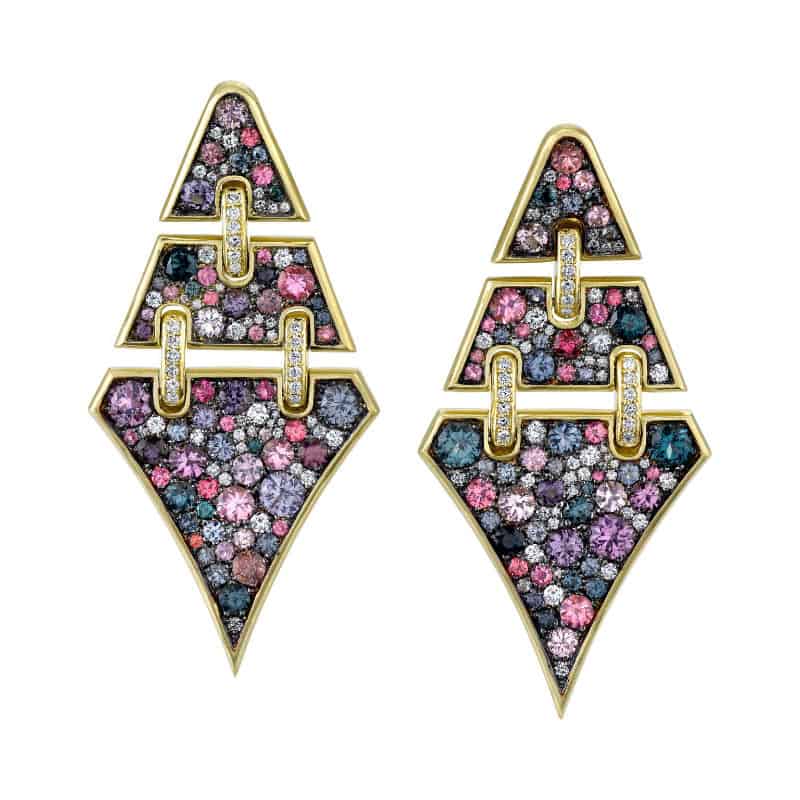 Beverly Hills Magazine: What makes your jewelry unlike any other?
Jared Lehr:  I'm one of the only jewelry designers that are vertically integrated. I have total control of the entire design process so I can have my own quality that makes my work unlike any other. There are certain things that separate the good from the great. I am the antithesis of mass production. I was a sculptor with my hands at one point, and this taught me how to create items the right way. When a piece of jewelry is designed with careful attention to details, it makes it a masterpiece. You can only do that by hand. This even applies to functionality. If it's a pair of earrings or a necklace that needs to dangle or lay a certain way, I'll have to add a tiny hinge that makes it perfect. This is what separates an average piece from an amazing piece! It's all in the details.
Beverly Hills Magazine:  Where does your creative inspiration come from?
Jared Lehr:  I've archived a lot of my drawings from my world travels, because I get inspiration from everywhere. I can be at dinner, and see a chandelier, and I'll think to myself, "Those will make beautiful earrings.''…. I can see jewelry in everything
Beverly Hills Magazine: What is your favorite item to design?
Jared Lehr: I have to say right now I love making things in a black, white, and cognac diamond mosaic. There something very sexy about the black, white, and champagne color combination. There are also certain colored stones that I particularly like working with right now, like Alexandrite and Paraiba. The Paraiba stone ranges from turquoise to majestic blue-green and has an incandescent neon glow.
Beverly Hills Magazine:  What is the mission of your brand?
Jared Lehr:  To make pieces that will last a lifetime that can be passed on to generation to generation. It's about creating a legacy. When I get to Heaven, I want to watch people still enjoying the jewelry. To me, that's living forever.
Beverly Hills Magazine:  Have you discovered a personal purpose in your contribution to the world?
Jared Lehr:   Jewelry has a unique ability to change the way someone feels about themselves. Fashion changes with seasons, but jewelry is timeless. I create works of art, and I can change somebody's life with my art.
Spoken like a true creative artist who clearly recognizes the power in the subjective emotional connection one may form with a piece of jewelry. Heaven itself is built with gems and jewels, and every jewel on earth was placed here by God Himself. This child of God has certainly taken full responsibility to use his in born talent to share these precious stones with the world.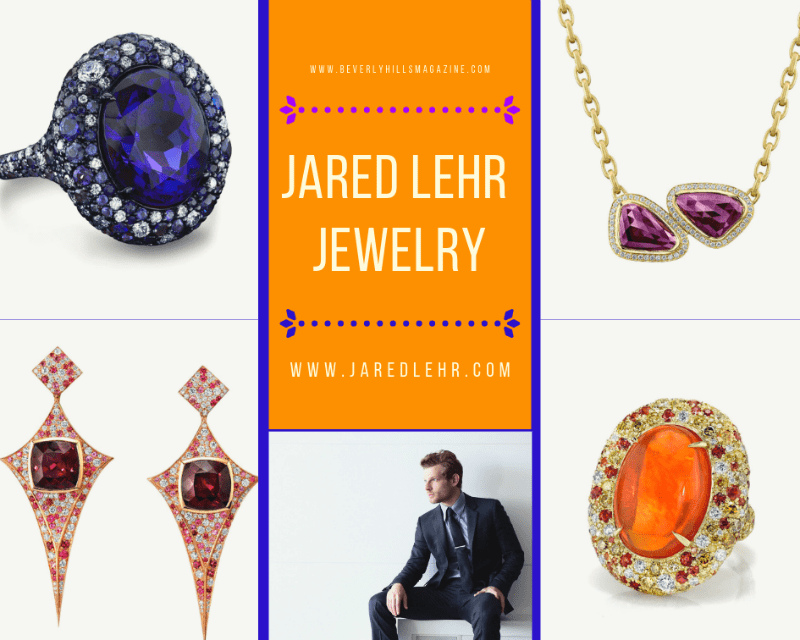 (Images Provided by Jared Lehr Jewelry)