Camila Cabello, the 25-year-old Grammy award singer has put her Hollywood Hills home for sale at a market price of $3.95 million. The home has been rumored to be her love nest with her ex, the Canadian singer, Shawn Mendes.
The Hollywood Hills home is equipped with everything including a state-of-the-art recording studio, a saltwater pool, and many more. A perfect choice for singers or wannabe singers.
Location of Camila Cabello's Hollywood Hills Home
The home is located above the Sunset Strip on Queens Road, Hollywood Hills. Hollywood Hills has always been the ideal location for easy access to studios and is one of the affluent neighborhoods that house A-list celebrities like Ben Affleck, Katy Perry, Britney Spears, and Justin Timberlake
Take A Peek Inside The Hollywood Hills Home
The 3,579-square-foot home brings a taste of the Mediterranean with its walled garden and wrought-iron gate; arches and brightly tiled fireplace. The four-bath four-bedroom home was built in 1977 and has been renovated in the 21st-century style over time.
Also, the property was built with the owner's privacy in mind making sure a wall encloses the rear yard with a saltwater pool that allows indoor and outdoor living.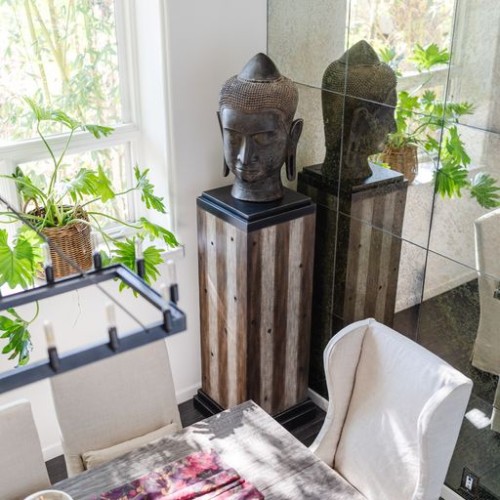 Glass doors stack out of the way to create a vanishing threshold between the family room, outdoor terrace, and greenery. Besides, the split-level house has distressed wood floors and tile throughout. And the kitchen and baths are sleekly modern with loads of character in the public rooms.
In addition to the pool, there is an outdoor fireplace, grilling area, laundry room, dining area, and an attached two-car garage. The master bedroom is a great sight to behold with its dreamy fireplace.
The Hollywood Hills property of Camila Cabello is listed by Denise Rosner of Compass, Beverly Hills.