Indeed, Southern California's ultra-luxury housing market has gone bananas this year! Mega-mansions sitting on the celebrity real estate market for the last few years are again selling for unfathomable amounts. As such, it's not surprising to see the listing of Beverly House. The epitome of Old World elegance, Hollywood history and drama, this iconic mansion has an asking price of $125 million. (Image Credit: The Agency)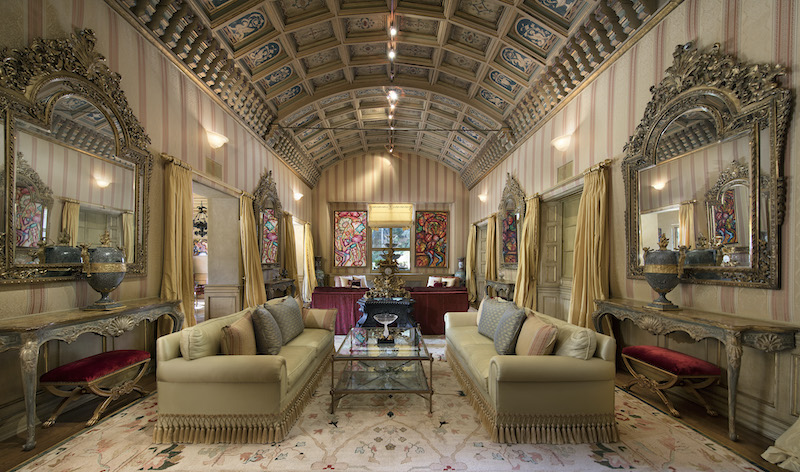 Proving the luxury real estate market thrives in Los Angeles, the fabulous Chartwell estate, where the Beverly Hillbillies intro was filmed, sold for $150 million. Also, the former estate of deceased television-producer Aaron Spelling just sold for $120 million. But Jeff Bezos wins for the most expensive purchase so far! The Amazon businessman just closed a deal on the home of David Geffen for the impressive price of $165 million. And with one other area mansion listed for $225 million, the elegant Beverly House's price tag of $125 million might be a bargain!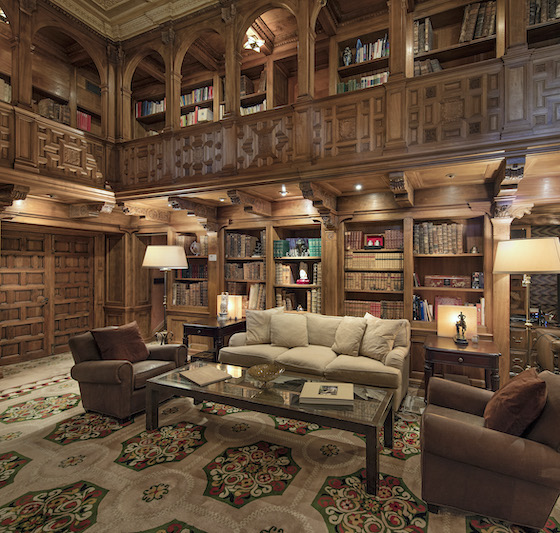 An Iconic Mansion
Beverly House makes an ideal addition to any Hollywood real estate collection. A quintessential example of Hollywood's Golden Era, this iconic mansion was built in 1927 under direction of legendary architect Gordon Kaufman. Kaufman was the man behind the construction of Hoover Dam and many other stunning Beverly Hills estates. 
Beverly House's first owners were publishing magnate William Randolph Hearst and his beau, actress Marion Davies. During their residency, Davies became well-known for the lavish parties she hosted at their luxurious compound. A few years following Hearst's death, Jacqueline and John F. Kennedy stayed at the Beverly House in 1953 for one of the stops on their three-week honeymoon. Later, it also served as the West Coast presidential election headquarters for JFK. 
Contact Maddison Estates To Buy, Sell, Or Build Your Dream Home!
Moreover, Beverly House is memorable in its own right with appearances in movies. Fans of The Godfather may recognize it as the home of a character who crosses the Corleone family and gets an unfortunate equine gift. The house also played a larger role in The Bodyguard as the home of Rachel Marron, played by Whitney Houston.
Elegant Grandeur
The estate is well-known in the architectural world for its H-form design characterized by long colonnades, wide balconies, arched floor-to-ceiling windows and its spaciousness. But nothing is more impressive than the attention to detail and artisanal craftsmanship found throughout this iconic mansion. 
For instance, the stunning two-story library features hand-carved paneling and a wraparound walkway. In addition, a hand-painted mural helps the 22-foot high, arched ceiling soar in the formal living room. Even the billiard room is unforgettable with its herringbone parquet floors, intricately designed ceiling and a carved fireplace brought from the Hearst Castle in San Simeon. 
In all, the 153,692 square foot compound offers 18 bedrooms, 25 bathrooms, 12 fireplaces, two swimming pools, state-of-the-art spa, exquisite formal water gardens and six separate buildings. The space and amenities never end!
Located only three blocks from Sunset Boulevard and the Beverly Hills Hotel, Beverly House sits on approximately five acres of flat, landscaped land in the heart of Beverly Hills. It offers extreme privacy and security with four security gates and several perimeter housing structures. Priced at $125 million, the listing agents are Mauricio Umansky and Santiago Arana of The Agency, Beverly Hills.
Courtesy of TopTenRealEstateDeals.com