Are you struggling to hit your muscle gain targets? Or are you just looking for easy ways to tone up? Whatever your reasons for wanting to improve your muscle tone we offer these simple fitness tips that will give you insight into the best way to build muscle. These aids will help you hit your targets much quicker.
Foam Roller
It's just a simple piece of foam, so you're probably wondering how it can possibly aid muscle toning. By rolling on top of the foam roller, you help aid the recovery process after a workout. It hurts, but that means it's working! By helping your muscles recover, it aids their growth and keeps them in peak condition. And if you recover quicker, you'll be able to get back in the gym sooner and push your muscles to the max again. ( Image Credit)
Toning Belts
Abdominal toning belts work by sending electrical pulses into your abdominal muscles, causing them to contract and relax. It's a way of working your abdominal muscles, without doing any real work. When used as part of a wider workout regime, they can definitely help your muscle tone.
If you want to find out more, read Flex Belt reviews. Don't forget to carry on working out on top of using the belt though. They should never be used as a replacement for exercise, that's not what they're for.
Creatine
There are lots of different supplements claiming to aid muscle gain on the market today. But one of the most highly regarded is creatine. It's considered safe and effective, and that's a winning combination. There are two main benefits of using creatine. Firstly, creatine provides you with a burst of energy which makes for a more productive and effective workout when you're at the gym. The other main benefit is it gives muscle volume. This means it causes muscle cells to inflame and enlarge, giving a more heavily toned appearance. (Image Credit)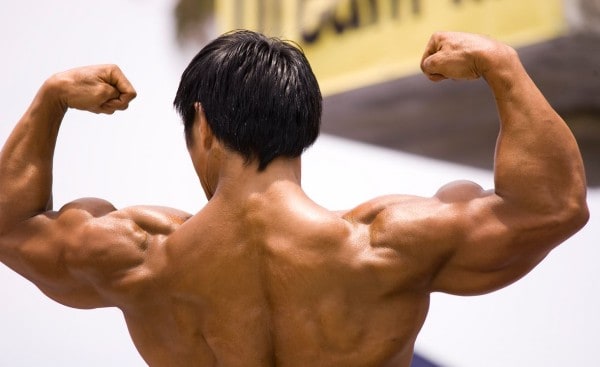 Protein
Protein is used to produce muscle; that's why it's so important to take in as much protein as possible when you're trying to tone up. Having a high protein diet definitely helps. That means eating plenty of oily fish and meat.
But there are also protein shakes to think about. Most people who are serious about improving their muscles drink protein shakes before and after every workout. The science backs up their effects so you should go for it if you want to gain muscle quicker.
Globe Gripz
Workout accessories can dramatically improve your workout and help you build muscle much quicker. Globe Gripz are the latest weight lifting aid, and the solve a lot of the problems that weightlifting brings. You just slide the ball onto the bar of the weight, and you grip them rather than the bar. The way you grip the weight completely changes, and you don't get any shoulder aches that are associated with lifting weights.
Building muscle is never easy, and we all need a little help in getting to where we want to be. These aids are all useful, try a few and find out which is best for you.