Need Fuller, Shinier, Stronger Hair?
Beautiful features deserve delicate care, and treating tresses with gentle products enhances its attractiveness. Harsh chemicals in ordinary shampoos deprive hair of its natural beauty. Every ingredient in WEN comes from herbal and botanical sources, using nutrients that enrich and nourish hair. Even if you a hot air brush daily, getting fuller, shinier and stronger hair can result from using WEN's cleansing conditioner.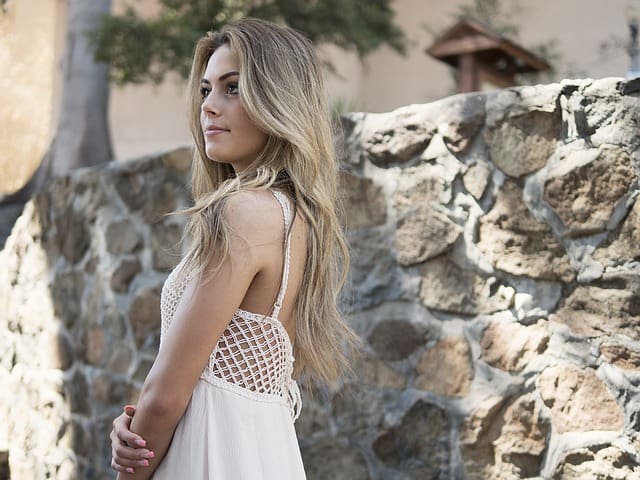 Understanding the Uniqueness of WEN
All hair types can benefit from the formula that makes five other hair care products unnecessary. Gentle ingredients such as glycerin, panthenol and extract from chamomile, wild cherry bark, and rosemary contain no harsh sulfates that can strip the oil from your hair. Without creating lather, the ingredients gently treat your hair to strengthen and moisturize it while making it manageable.
Glycerin is a natural substance, a humectant that draws moisture to your hair and provides a barrier that locks it in and retains it. Hydration is essential for your hair, and glycerin in WEN helps you achieve it. The extract of chamomile flowers can promote hair growth and make your hair shine as well.
Wild cherry extract provides conditioning elements that contribute to the health of the root, and rosemary extract creates a soothing effect. Panthenol is another name for vitamin B-5, and it can help repair damage to your locks. By increasing your hair's elasticity, flexibility and ability to retain moisture, panthenol contributes to WEN's capacity to give you healthy and beautiful hair.
Benefiting All Hair Types
The WEN formula provides gentle treatment for all types of hair. Straight hair is usually hard to damage and hard to curl, but it can have the most sheen. Curly hair tends to grow abundantly and respond to the climate, and it is typically easy to damage. Wavy hair may present challenges in styling, but proper care and the right beauty products can eliminate them.
Beneficial for thick or thin hair, WEN® Cleansing Conditioner combines five all natural ingredients that give your hair what it needs. Thin hair can become stronger and more abundant, providing an attractive frame for your face. Thick hair can develop a lovely, luxurious sheen and become easier to manage.
Enjoying the Results
Customer testimonials for WEN show that women benefit from the results of using the all herbal and natural product. Compliments please almost everyone, especially when they regard an improvement in the condition of hair. Using the formula treated split ends so effectively that some people thought that the change in appearance was because of a haircut.
WEN makes hair feel soft when it is clean and wet, but finding that same softness when it was dry was pleasing to many women. Hairdressers noticed the difference in softness and manageability, helping some gals decide to take their WEN along to appointments. Some women appreciated the feeling of cleanliness that is better than any other product produces. Calming dry and frizzy hair into a soft and manageable feature made some users happy. Even first-time users who were skeptical at first got fantastic results like never before, and simply fall in love with their new beautiful hair.