Whether you are celebrating an anniversary, birthday, or simply want something beautiful to remember a moment in time, you will love these jewelry companies. This collection of rare gems and jewelry are available to be purchased as gifts or personal keepsakes for future generations. Today we are showcasing some of the world's rarest and most beautiful colorful diamonds as well as bracelets for men that are sure to bring a smile to his face. With Father's Day around the corner, we think you'll be able to give Dad the best gift he's received yet, and Mom, well Mom always deserves a present. Happy diamond hunting! (Image courtesy of Vahan Jewelry)
LEIBSIH DIAMONDS
The incredible, multifaceted collection of Leibish & Co. fancy color diamonds is personally hand selected by our diamond experts. Each stone must exhibit standards of the highest caliber of quality in order to be selected and displayed on our list and must pass an individual quality assessment before we offer them to our esteemed clientele for purchase.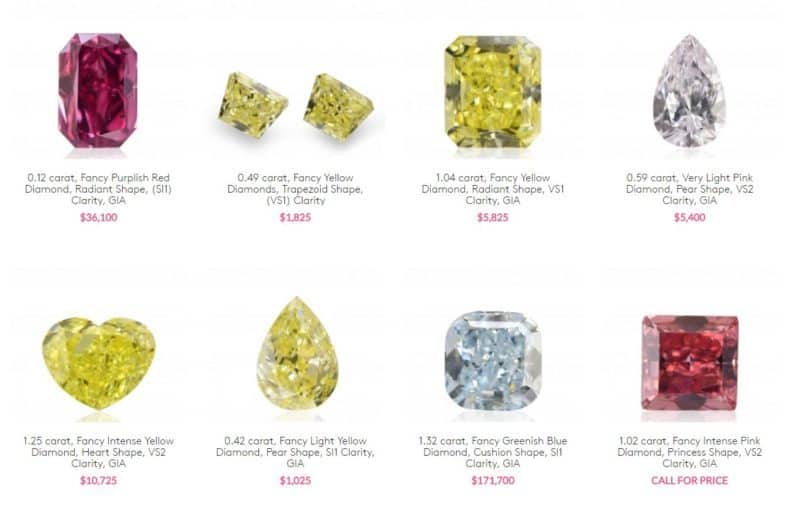 WHITE PINE TRADING
White Pine is one of the largest recycled diamond and jewelry trading companies in the world. Recycled diamonds are diamonds removed from jewelry, aggregated, sorted, recut and sold back to the industry for use in manufacturing new jewelry. In 2014 White Pine traded more $100 million of recycled diamonds and jewelry.
White Pine has also innovated the diamond selling market. With unique insight into global recycled diamond market prices, by finely sorting diamond parcels into categories which are in demand in the wholesale market and creating their own 'Buy Now' sales format, top prices are achieved for sellers while purchasers secure the purchase of only what they need without the uncertainty of an open bidding process. Their unique Brokerage Service offers daily opportunities to sell or buy large carat volumes at market prices. White Pine matches thousands of professional diamond buyers and sellers from around the world.

PHILIP GAVRIEL BRACELETS FOR MEN
Skip getting that tie or mug and instead say "I Love You" to the special man in your life with some wrist wear. When looking for the right piece of jewelry for Dad, grandpa, or your spouse, remember whom you are shopping for. Below are some men's jewelry options to make any man feel special.
The Rugged Dad
For the outdoorsy dad, try looking at pieces that are leather based such as this Brown Leather Braided Bracelet with Sterling Silver with Rhodium Finish Magnetic Clasp by Phillip Gavriel.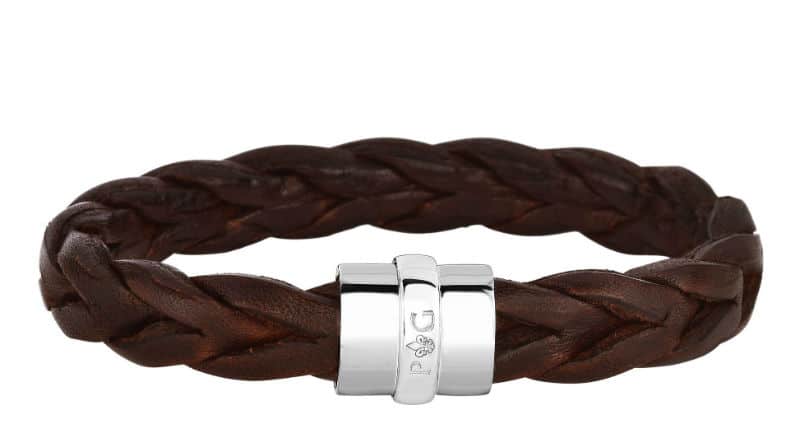 Description: Brown leather band with silver clasp detailing Retail: $265
The Gold Loving Dad
When shopping for the gold lover, we suggest textured pieces to add a more masculine feel.  A good example of this is a woven pattern such as that one below by Phillip Gavriel.
Description: 14K Yellow Gold Oval Weaved Braided Bracelet with Box Clasp Retail: $3716
VAHAN BRACELETS FOR MEN
The Aquatic
For the dad who is always at the beach or in the pool a more earthy water resistant material is the way to go. For this type of dad we suggest the Bead bracelet from Vahan's Homme Collection.
Description: Onyx Bead Bracelet with Sterling Silver Crown Charm; Suggested Retail: $375
The Golfer
Lastly, we come to the cover all item: Silver. Silver is always a great choice when it comes to men's jewelry and can be worn both at the office or playing golf. When purchasing a silver bracelet, consider going with either a solid piece or one with a bit of pizazz. Black Onyx and Diamonds are hot.
COUP JEWELRY
COUP is the perfect way to celebrate nature in its rawest form and takes a closer look at the relationships between humans, animals and the environment. The jewelry is designed as individual works of art: that when not sitting upon a finger, earlobe, collarbone or wrist, is resplendent in its sculptural form.