While it's good to perform daily skin care to maintain healthy and young-looking skin, you need the expertise of a skin professional once in a while. You should get a facial treatment and hair removal service at least once a month or as needed. (Image Credit: Shutterstock)
Below, you'll learn the best facial and hair removal services in Rockville, MD so that you can choose the best place to avail of waxing and facial treatments to your greatest benefit.
1. Ari Wax Skin
Ari Wax Skin is a waxing service in Hungerford Drive, Rockville, MD. While some people think that Brazilian waxing is removal of the hair from the bikini area or the triangle on the front, it is actually a type of hair removal treatment that involves removing the hair around the vagina, anus, and the perineum. Learn more about the Brazilian waxing at https://www.ariwaxskin.com/.
Here are the other services of Ari Wax Skin:
Microcurrent Facial: It's also called "natural" facelift, which is a painless and safe facial treatment that helps erase wrinkles and fine lines. It also makes your skin firm and defines your features, improving muscle tone, reducing puffiness, and tightening skin pores for younger-looking skin.
Enzyme Facial Peel: Chemical and enzyme skin peels leave your skin smoother, brighter, and ready to accept hydration. Chemical peels include salicylic acid, lactic acid, and glycolic acid. On the other hand, enzyme peels are more gentle, which you can also incorporate into your regular skin care regimen.
2. Magdalen's Pure Skincare
Customers love the friendly and personalized service of Magdalen's Pure Skincare. It offers acne treatments, back treatments, body scrubs, body massages, chemical peels, eye treatments, and anti-aging treatments.
Here are the other services offered by Magdalen's Pure Skincare:
Facial Mask: It rejuvenates your skin and helps remove dirt and oils, as well as repair swollen skin caused by acne, sun damage, and inflammation.
Collagen Facial: It's a facial treatment that helps restore depleted collagen and rejuvenates your facial skin. Also, it slows down the aging process as it replenishes the natural proteins in your skin.
3. A Gentle Touch
For permanent makeup, eyebrows, facial, and hair removal services, A Gentle Touch in Montrose Road, Rockville, MD is a must-try place in Rockville MD. Expect friendly and professional services with a heart at A Gentle Touch.
Treat yourself with a facial treatment to get rid of dirt, oil buildup, and toxins due to the environment and stress. One type of deep facial skin cleansing is microdermabrasion, which is excellent dermabrasion to remove dead skin cells from your skin's surface through A Gentle Touch.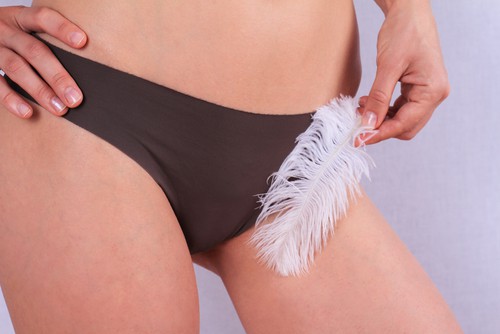 4. Amy Skincare Studio
Amy Skincare Studio in Fisher Lane, Rockville, MD offers a wide range of skin care services such as acne treatments, eye treatments, lip treatments, wrinkle treatments, and facial treatments. Try the anti-aging treatments offered by this skin care center. The muscles in your face also need a massage like other muscles in your body for toning and increased oxygenation. A relaxing facial massage can help you relieve your stress and improve your mood. Though the services are a little bit pricey, many customers love the clean and meticulous approach of Amy.
5. Shobha
Shobha is located in Rockville Pike, Rockville, MD, with bike parking and wheelchair access. It also offers military discounts. The skin care center specializes in laser hair removal treatment. The staff are knowledgeable and answers every query you have. Self-care directions are provided after the treatment to ensure the best outcomes. From time to time, Shobha offers free services to entice customers, like free underarm treatment. 
6. European Wax Center
The European Wax Center offers waxing and skin care services located in Congressional Plaza. Many people love the massage services of this European-inspired skin care center, which uses hard wax made in Europe. For a unique skin care experience, European Wax Center is worth a try with reasonable prices.
Conclusion
Facial and Brazilian waxing services are crucial to your skin health. Make sure to choose a trusted, reputable, and experienced skin professional who will carry out these services to your satisfaction. Keep your skin younger, smoother, and healthier with regular facial and professional hair removal services like Brazilian waxing.